A group of Wall Street giants, including Fidelity, Charles Schwab and Citadel, among others, are coming together to launch an exchange cryptocurrency called EDX Markets.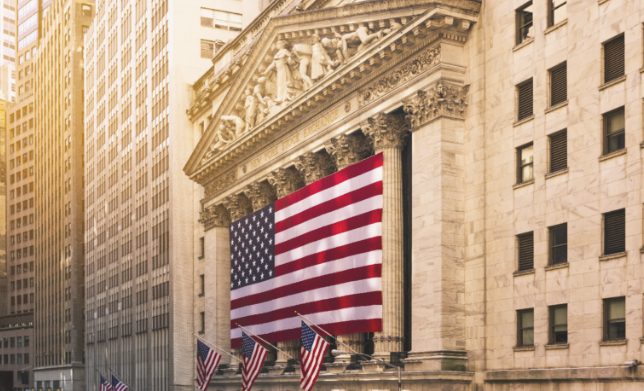 EDX Markets (EDXM) today announced plans to launch an exchange cryptocurrency for institutional and retail investors.
EDXM intends to be "first of its kind" in the field of exchange cryptocurrency centralized by facilitating transactions through trusted intermediaries. It aims to provide the best prices through aggregating liquidity from multiple market makers.
The exchange is backed by a consortium of "brokers, global market makers, and venture capital firms."
Topping the list of companies backing the company is Fidelity Digital Assets, a company known for providing crypto custody and trading services to institutional investors.
Incidentally, Galaxy Digital CEO Mike Novogratz reported on Monday that Fidelity reportedly plans to "move retail customers to crypto," apparently referring to today's EDXM-related announcement. .
Other companies participating in EDXM include multinational financial firm Charles Schwab, market makers Citadel Securities and Virtu Financial, and venture capital firms. Paradigm and Sequoia Capital. More companies are expected to partner with EDX Markets in the future.
Many of these companies – Charles Schwab in particular – are considered "Wall Street giants" due to their importance in the financial markets, although not all are located on Wall Street.
Former Citadel CEO Jamil Nazarili will be the CEO of EDXM. Tony Acuña-Rohter, formerly CTO of ErisX, will be CTO of EDXM. Members of other companies will also have certain roles within the company, including a position on the board of directors of EDXM.
EDXM will also leverage technology from MEMX, a stock exchange and market operator established in 2019.
EDXM calls cryptocurrencies a "$1 trillion global asset class with over 300 million participants," adding that unlocking greater demand from "millions of others" requires a platform can meet compliance and security standards.
The company did not say when it might launch the exchange.
Join our channel to get the latest investment signals!