State Bank (SBV) studying, the draft stipulates a framework clause to amend the Law on Anti-Money Laundering, thereby setting regulations for bitcoin.
On the evening of August 3, the Government Office held a regular press conference in July, providing information on the socio-economic development situation in July and the first seven months of the year.
At the press conference, SBV Standing Deputy Governor Dao Minh Tu emphasized Bitcoin, cryptocurrency and similar currencies cryptocurrency not fiat money, cryptocurrencies and legal means of payment in Vietnam. Currently, the SBV is doing a very thorough and comprehensive study on whether to Bitcoin, cryptocurrencies into the content of amending the Law on Anti-Money Laundering or not.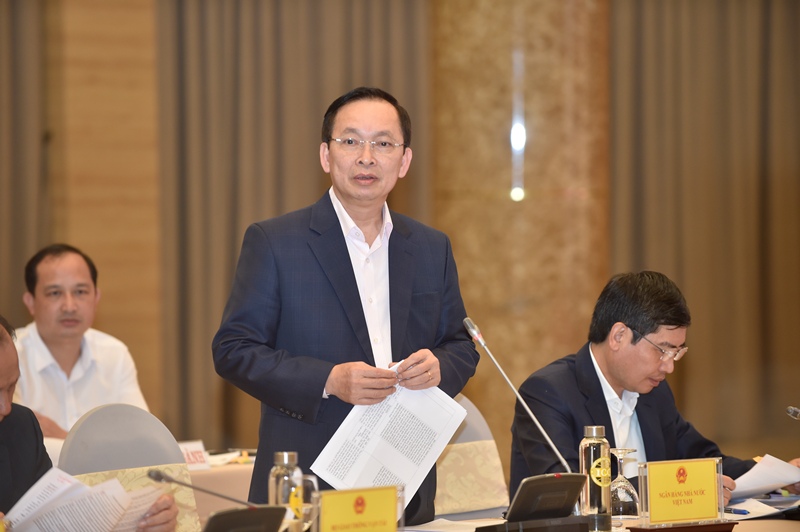 In order to identify the consequences and risks for organizations and individuals participating in playing and trading in cryptocurrencies, since February 2014, the State Bank of Vietnam has widely announced to all interested subjects on the basis of study the regulations of countries around the world to identify cryptocurrencies and Bitcoin.
In April 2014, the SBV also submitted to the Government Directive No. 10 and Directive 02, 2 days later, requiring banks to perform transactions to ensure that there are no risks and abuses. cryptocurrency similar in transactions.
In particular, leaders of the State Bank of Vietnam recommended that credit institutions and payment intermediary service providers should not conduct transactions and operations related to cryptocurrencies due to possible risks of money laundering and financial transactions. terrorism or tax fraud.
At the same time, the SBV requires units to strengthen the review and timely reporting of suspicious activities related to cryptocurrencies; review organizations and individuals that have transactions of buying, selling and exchanging cryptocurrencies; organize the handling of cryptocurrency trading and exchange transactions to take measures to ensure compliance with anti-money laundering laws.
Recently, the SBV is also amending the Law on Anti-Money Laundering to manage this and other illegal issues.
In the process of adjusting the law, the State Bank will study and draft the framework provisions and provisions for the Law on prevention and combat of money laundering. On this basis, the Government will have specific regulations for financial products using current technology such as: Bitcoin, cryptocurrencies or new products.
This is also a condition that helps the management agency to handle flexibly after the law is enacted, creating a flexible framework for the Government in sub-law documents to ensure the prevention of money laundering, tax evasion or using this type of property to give corrupt or bribed gifts.
Join our channel to get the latest investment signals!