Chairman of the United States Securities and Exchange Commission (U.S. Securities and Exchange Commission)SEC), Gary Gensler, posted a video on Thursday explained the agency's plan to regulate exchanges and provide investor protection.
"I asked the staff to work directly with the platforms to get them signed up and managed."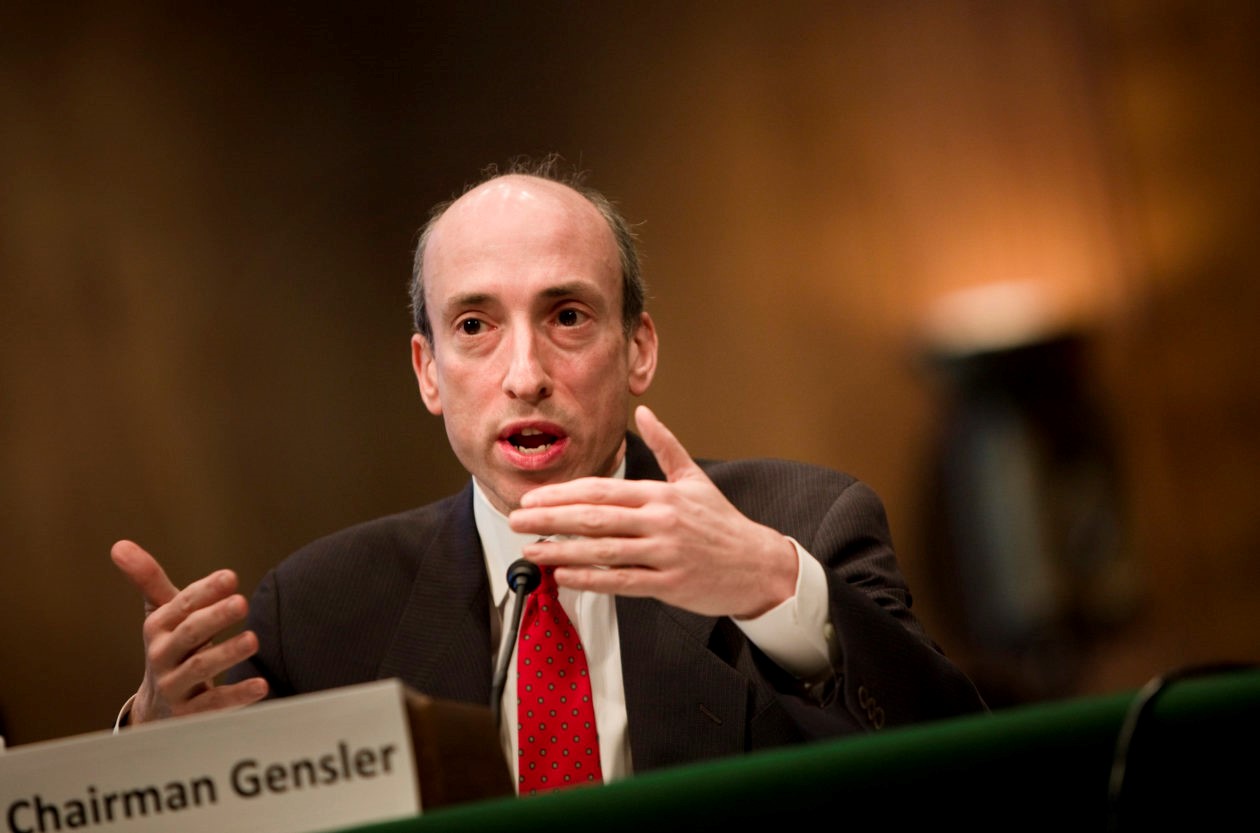 Plan regulate exchanges
In the video, Gensler explained the similarities and differences between cryptocurrency trading platforms and traditional exchanges like New York Stock. Exchange (NYSE).
"When you trade in the stock market, you have certain safeguards. Investors are protected against fraud, manipulation, running and the like."
Note that the platforms crypto serving "millions, sometimes tens of millions" of retail customers who directly buy and sell cryptocurrencies without going through a broker, the SEC Chairman detailed:
"With so many retail customers trading on digital currency platforms, we needed to make sure the platform offered the same protections as a traditional securities platform. So I asked the staff to work directly with the platforms for them to do the registration and management to make sure the tokens are also registered in the appropriate places like stocks.
Imagine handing all your stocks over to New York Stock Exchange, you will never lose them. Therefore, I asked the staff how to work with the platforms so that the user's assets are best protected."
Gensler then brought up another risk factor inherent to cryptocurrency exchanges.
"Unlike traditional stock exchanges, cryptocurrency trading platforms can also act as market makers. When you sell tokens, one of the platforms is probably buying on the other side.
Stock exchanges don't do this, they don't act as their own market makers because that creates an inherent conflict of interest.
So, once again, I have asked staff to consider whether it is appropriate to separate market-making functions on crypto platforms."
In conclusion, the SEC Chairman emphasized:
"There is no reason to treat the crypto market differently just because of using a different type of technology. That's like saying electric car drivers don't need to wear seat belts because they don't use gas."
He also tweeted Thursday:
We have rules in our capital markets to safeguard market integrity & protect against fraud & manipulation. If a company builds a crypto market that protects investors & meets the standard of our market regulations, people will more likely have greater confidence in that market. pic.twitter.com/ZxdBfvmqXP

— Gary Gensler (@GaryGensler) July 28, 2022
"We have regulations for capital markets to protect market integrity and combat fraud and manipulation. If a company builds a crypto market that protects investors and meets the standards of our market regulation, people will put more trust in that market."
Gensler's video received a lot of criticism on Twitter. Some have accused Gensler of spending time and resources promoting himself instead of doing his job of regulating the crypto sector. Others criticized the SEC for using an enforcement-focused approach to regulating the emerging sector.
Congressman Bill Huizenga (R-MI) told Gensler that:
"The SEC should stop using regulation by enforcement to provide "clarity" to the market. No exchange wants to "join and sign up" without knowing what those market regulations are."
Last week, the regulator charged a former employee of Coinbase insider trading, by name only 9 tokens securities in the process.
Join our channel to get the latest investment signals!