Chairman of the United States Securities and Exchange Commission (U.S. Securities and Exchange Commission)SEC) Gary Gensler will testify before the U.S. Senate Banking, Housing, and Urban Affairs Committee in a hearing titled "U.S. Securities and Exchange Commission Oversight" on September 15. A transcript of his speech has been released in advance.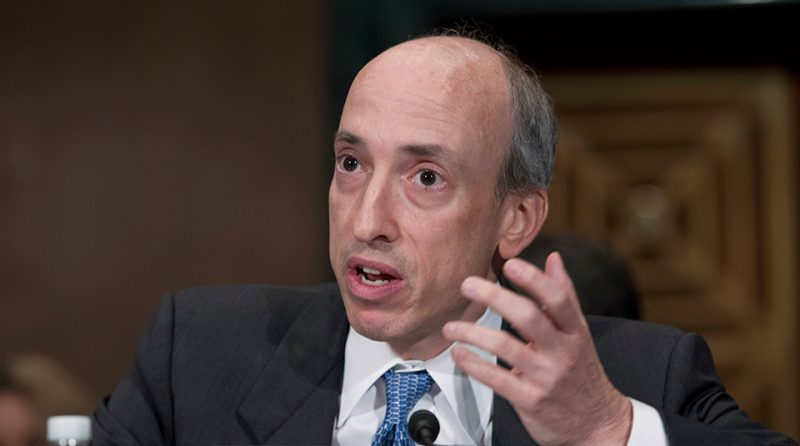 Gensler calls securities laws the "gold standard" of capital markets. In a comprehensive 13-page discussion of those markets, cryptocurrency takes up about 1.5 pages, including footnotes.
"According to an aide to the U.S. Senate Banking Committee during Gary Gensler's hearing today: U.S. Senator Pat Tommey and the Committee argued that Chairman Gensler's pursuit of an agenda on His highly politicized liberal policy distracted him from fulfilling his core mission SEC is to protect investors and maintain," reporter Eleanor Terrett tweets.
Gensler reaffirmed his belief that most types of cryptocurrency are all securities. With that philosophy in mind, he asked SEC staff to "work directly with entrepreneurs to have them register tokens and manage them as securities, as appropriate."
He added that many intermediaries, such as exchanges, brokers and custodians, are trading securities and should be registered with the SEC "in some capacity".
"Given the nature of crypto investments, I recognize that there can be flexibility in applying existing disclosure requirements. Stablecoins perhaps shares of a money market fund or another type of security and therefore also requires registration and regulation."
Gensler acknowledged the entry of traditional financial firms into the crypto space and said it is interested in "complying with time-tested investor protection rules," which the Existing intermediaries should also follow to ensure a level playing field. He instructed his staff to look for ways in which securities and non-stock digital currencies could be traded.
Gensler notes that "cryptocurrency intermediaries need to be registered with both the SEC as well as the U.S. Commodity Futures Trading Commission (U.S.CFTC)" and already have such subscribers.
Gensler's hearing was originally scheduled for September 14, but was rescheduled to today. Gensler will also speak at the same time as the Chairman CFTC Rostin Behnam and several representatives of the crypto industry before the US Senate Agriculture Committee on the proposed Digital Commodity User Protection Act. The bill is deemed beneficial to CFTC compared with the SEC.
The SEC Chairman has been repeatedly criticized for his ineffective approach to regulation crypto and lack of action against industry participants.
Join our channel to get the latest investment signals!