Prime Minister Pham Minh Chinh expressed concern about cryptocurrency when the law has not yet recognized it, but the transactions still take place in reality and think that it is necessary to study sanctions to handle this issue.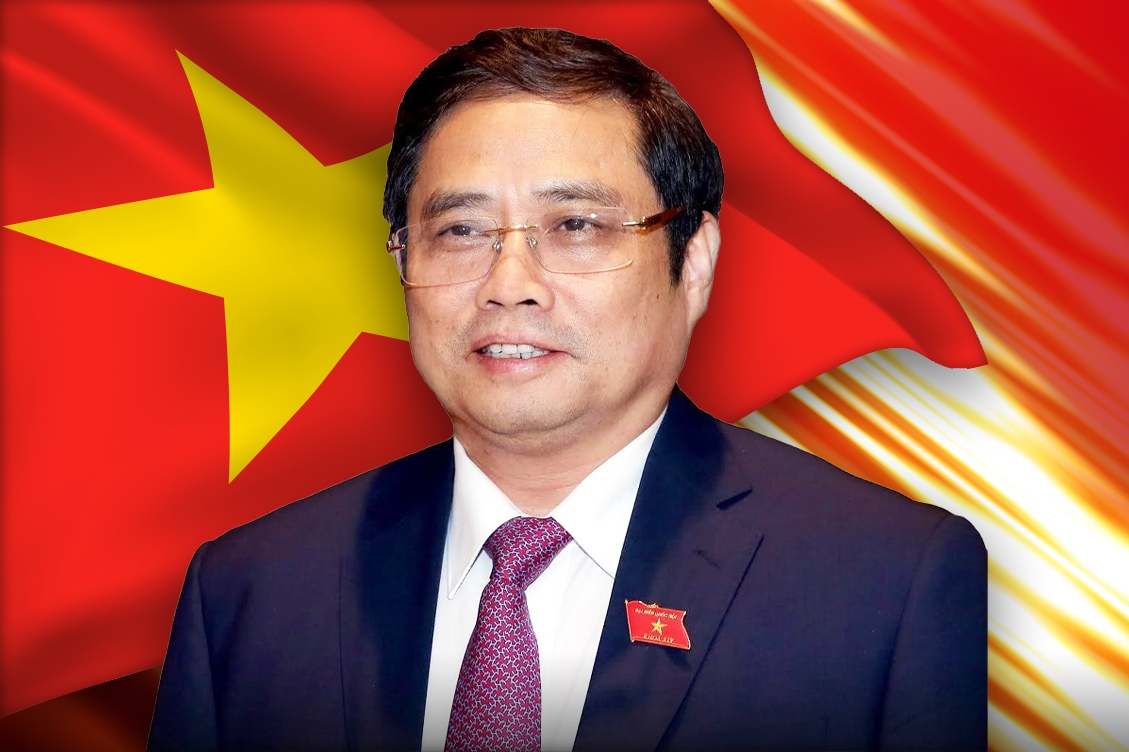 On the afternoon of October 24, the National Assembly spent time discussing the revised Law on Prevention and Combat of Money Laundering.
Delegate Dao Hong Van (Hung Yen delegation) said that the draft law lacks anti-money laundering regulations related to cryptocurrencies and digital currencies.
"Currently, our country bans and does not recognize trading in cryptocurrencies, digital currencies, but in fact transactions through these currencies are popular. Therefore, if we don't care about this issue in this bill, this is a loophole for money laundering," Van said and suggested the bill should study and supplement regulations on this type of transaction. .
According to the Hung Yen delegation, it is not okay for the Government to explain that because cryptocurrencies have not been recognized by the law, they have not been included in the law because if the Law on Anti-Money Laundering does not regulate cryptocurrencies, it will create a loophole. open.
Delegates cited for example, those who use real money to buy cryptocurrency, then go abroad to sell this cryptocurrency, of course, they can transfer the amount of money abroad through cryptocurrencies that the state does not manage. Okay.
"Should be managed", delegate Van suggested.
Similarly, delegate Trinh Lam Sinh, Deputy Head of the Delegation to the National Assembly Delegation of An Giang Province, proposed to add crypto-currency transactions to the scope of this law.
"Currently, the Vietnamese law has not accepted or agreed, but in fact there are transactions, many transactions, and many people participate in that activity, which is a cryptocurrency exchange. Thus, this is the place that can become the most money-laundering point to finance the crime, especially the terrorist crime, the proliferation of weapons of mass destruction, which is very dangerous," said delegate Sinh.
Prime Minister: "I am also impatient"
Commenting at the group, Prime Minister Pham Minh Chinh said that the issue of cryptocurrencies is a reality but must be "considered".
"Virtual currency we do not recognize, but in fact, as some delegates rightly said, people still use this cryptocurrency, in fact. How should this place be handled?" the Prime Minister stated.
According to the Prime Minister, if there are no sanctions, the reality will still happen. When discussing at the Government, there were also 2 different opinions, but in the end, it was agreed that not yet recognized is not regulated in the law.
"But how is it actually used? Is there a handling mechanism? If not, there must be sanctions. It moves very quickly. Which I see is also realistic, I am also very impatient about this place when I have not recognized it, but in fact people still trade", the Prime Minister said and said that it is necessary to study the appropriate handling sanctions and should assigned to the Government for regulation.
Digital assets can also launder money
In addition to cryptocurrencies, delegate Truong Trong Nghia (Ho Chi Minh City delegation) also said that the bill has not updated the issues of digital and virtual assets.
"I bought the painting for twenty thousand dollars, the artist did not send the painting to me, but sent digitized and encrypted assets to me. This is like cryptocurrency and this picture is only mine. This is a new type of development, it can be of very high value, people can use it to launder money," Nghia said and said that, if only mentioning cryptocurrencies, digital money can also be used for money laundering. not fully covered.
Since then, Mr. Nghia said that, when the digital economy and digital finance issues in the world have not been updated, they should study carefully to ensure the goal of preventing and combating money laundering.
Meanwhile, according to delegate Trinh Lam Sinh, the current money laundering not only circulates through currency, gold and silver and other currencies in the banking system, but also through real estate trading.
However, the new draft law only stipulates the responsibilities of the Ministry of Construction, so Mr. Sinh suggested adding the responsibilities of MONRE and its subordinate agencies to enhance responsibility as well as coordination in the prevention and combat of money laundering. closer.
Join our channel to get the latest investment signals!