Can we all agree that the US Federal Reserve (Fed) is planning to fight inflation? Right. Chairman Jerome Powell admitted it all. After weighing his comments against previous rate hikes, allowing uncertainty to give way to a market rally, Powell took a look at the rate hike. It is necessary to ravage some economies and put pressure on the labor market and raise wages to prevent a rise in inflation. Whether you accept that logic or you believe in Elon Musk say Fed It doesn't matter whether it is turning inflation into deflation or not.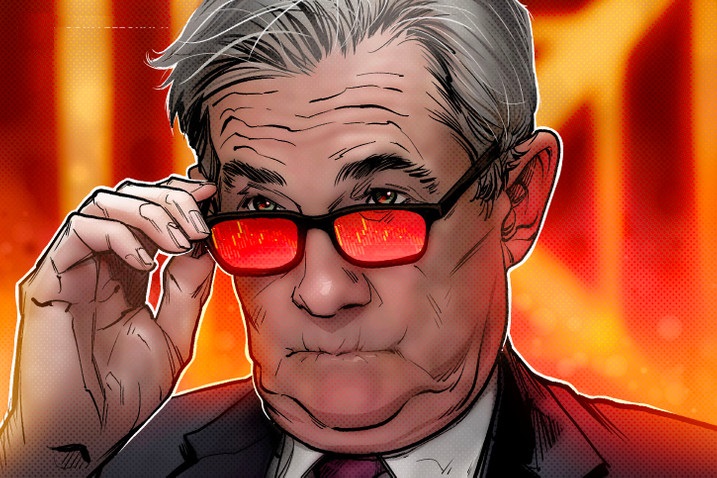 What matters is what rate hike voters believe, and there's plenty of evidence that they won't stop until rates are above 4%. The 75 basis point (bps) rally this morning just takes us in that direction. This is the third correction by 75 basis points and we have been told that it will not be the last. While these rate hikes have happened before, they are prolonging the economic pain. It's time for the Fed to be brutally honest about its position in the economy and its direction.
Jerome Powell has said that he aims to give the economy a soft landing. However, he also said, "Our responsibility for price stability is unconditional."
Except the soft landing that Powell wanted to achieve was something out of a sci-fi novel. Former New York Federal Reserve Bank President William Dudley conceded the same, saying, "They will try to avoid a recession. They will try to achieve a soft landing. The problem is that the place to do that is almost non-existent at this point."
The goal of the so-called Fed stabilization is to stabilize the US economy, but the impact of their monetary easing or tightening has a global impact, especially in emerging economies. debt piled up. The main interest rate increase is to gradually withdraw the breathing tubes of these patients.
Cleveland Federal Reserve Bank President Loretta Mester, one of 12 who voted on a rate hike to join Powell said the Fed would need to raise rates above 4% and stay there. Only one question remains, and that is not where interest ends. Question: Why is the Fed so determined to prolong the pain?
There's no doubt that a rate hike to 150 bps will really rock the market. So a 75 bps gain will also increase with the promise of more to come. There is an advantage to rushing in all at once. Once that's done, Powell can chart the way forward. He can assure Wall Street, people and trading partners around the globe that a 150 bps increase is needed to bring down inflation and that any other impact will be minimal. Instead, Powell noted in Wednesday's press conference that an additional 100 or 125 bps would have to be raised by the end of the year.

As with most changes, communication is clearly the most important factor to buy into. Right now, many traders feel betrayed. Initially, the Fed projections indicated that a 75 bps increase was historically rare and unlikely to be repeated. However, inflation continued. In the long run, an honest approach will create more volatility.
A study by the Brookings Institution titled "Understanding US Inflation During the COVID Era", came to an unsurprising conclusion: the Fed "will likely need to push unemployment much higher than forecast at 4.1% if it is to succeed in bringing inflation down to its 2% target. end of 2024".
"To be clear, we should get to 100 bps if the Fed wants to show it's serious. 75 bps is to placate politics as Jerome Powell doesn't drop the hammer before the election and any lower would be a travesty."
The Fed has kept interest rates at historic lows for more than a decade. Investors, companies and society have begun to act as if near-zero rates would be the norm. Understandably, this rapid departure from the standard has rattled the market. And the impact goes far beyond the market. Such increased effects on the national debt are even more severe.
However, the increase is coming. No question about that. To keep that game going, 75 bps and some similar additional gain is somehow more bearable because the markets don't feel all at once the absolute stimulant. The market, like investors, deserves to know the truth. Equally important, society deserves to begin the road to recovery. We can start this morning. Instead, it will be in the coming months.
Because it's related to cryptocurrency, an increase in interest rates will not change the trend relative to traditional assets. Any impact on the market will also affect digital assets and traditional assets. For another bull market to emerge, regulatory reform will be required. That won't happen until at least next year. The sooner the Fed hits its magic number, the faster the economic healing will begin. In that way, the community cryptocurrency should prioritize a faster timeline, accepting the facts, and embracing positive news from regulatory guidelines. Then the cryptocurrency will be in a position where it can explode again.
Join our channel to get the latest investment signals!