Price Bitcoin (BTC) fell after the consumer price index (CPI) of the United States released last Tuesday, showing higher-than-expected inflation. Furthermore, the economy cryptocurrency overall could continue to go down after the US Federal Reserve (Fed) raised the benchmark bank rate.
Fear and Greed Index cryptocurrency (CFGI) at 23 is showing that investors' sentiment is "extreme fear". On Saturday (September 16), analyst Willy Woo published a thread on the possibility of unlimited fiat money and the derivatives market holding back prices. BTC.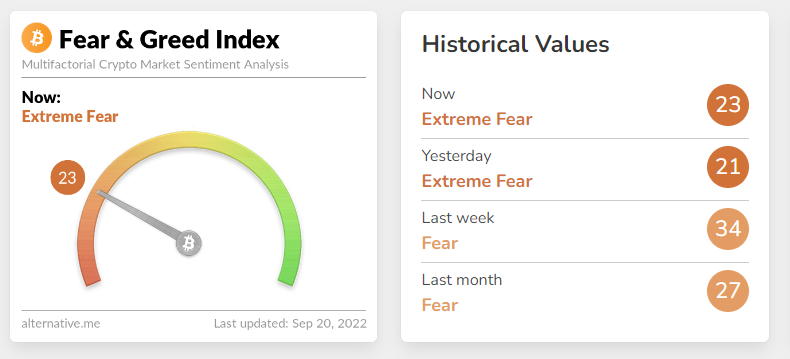 Topic titled "A dummies guide to selling 42 million BTC…", talking about how Arthur Hayes (founder of BitMex exchange) created "casino" BTC first used by real people, trading billions of dollars a day." Woo commented that "Arthur paved the way for us to sell 10 BTC even if it was only 1 BTC – We just need people to accept the other side of the bet."
After describing how Hayes created Bitmex in his own way, Woo discussed how CME Group, the world's largest derivatives exchange, launched a BTC casino where stock investors in the market Tradition can also join easily.
"Wall Street hedge funds love that," Woo's tweet noted. "What is the BTC sell limit now? Infinite. Fiat is unlimited." Woo further detailed that BTC has a market cap of $0.37 trillion while the US dollar is around $22 trillion.
The analyst added that $1.1 trillion was created in the last year and said the "theoretical short power with fiat" is huge and that it is "billions of BTC."
"Bitcoin It doesn't need to be killed, it just needs to have enough Shorts in the system to reduce the price. Without a large market cap, BTC cannot make a global impact," Woo emphasized.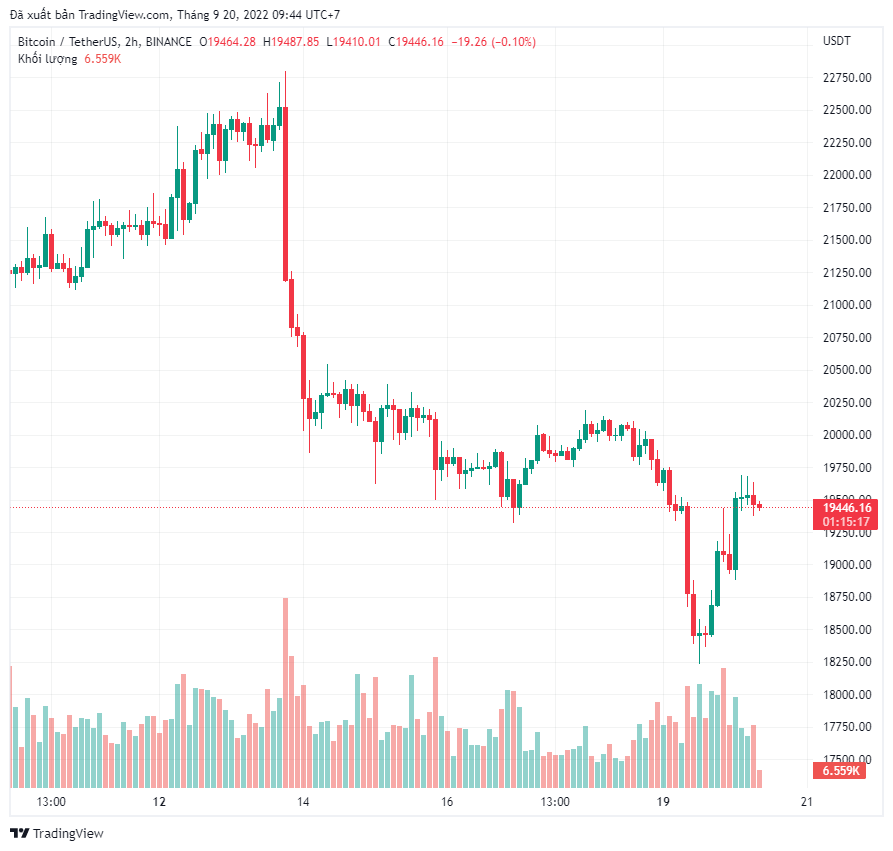 Taming Bitcoin
Woo is not the only one to discuss issues in this way, as some crypto advocates have said that Bitcoin derivatives markets and even exchange-traded funds (ETF) can harm the value of BTC. This fear spooked investors before CME Group introduced the Bitcoin futures market in 2017.
Years later, several studies indicate that it is possible that institutional investors may be manipulating the price of BTC. CME Group has been exposed to countless brokers worldwide and this August, Bitcoin Futures CME swapped at the biggest discount to spot price since trading started in 2017.
In November 2017, CME Group emeritus president Leo Melamed told Reuters reporters that Bitcoin is becoming a "new asset class". However, Melamed also said this is "a very important step in the history of Bitcoin" and that CME Group will "adjust, making it not wild."
"We will turn it into a kind of regular trading instrument that follows the rules," Melamed added.
Alex Krüger Says Short Bitcoin Let People Lose Interest Permanently Has Low Probability
On Saturday, economist Alex Krüger tweeted that "governments can stop Bitcoin quite simply. Just briefly. Keeping it under $10,000 for a long time, most people will lose interest and don't bother with 51% attacks." The economist also added that this statement is what he said in 2019, and the probability of this happening is quite low.
"Can it happen?. Definitely possible, I mentioned in the original thread. I set the odds between 0% -1%". Krüger also mentioned Willy Woo's tweet and when someone replied that "banning PoW under climate control rhetoric would be much more feasible".
In Woo's Twitter thread, some say that removing BTC from exchanges on the spot market is the way to go. At the time of writing, there are approximately 2.3 million BTC stored on centralized exchange platforms.
"Bitcoin at a low price means more people are buying and taking it off exchanges, making BTC more expensive. They can't craft it like silver and gold because everyone has the right to self-regulate. Finite BTC makes it bullish as more people buy and hold. Remove it from exchanges." Crypto Tony said.
Join our channel to get the latest investment signals!