Shiba Inu entered the top 11 largest cryptocurrencies
According to data from CoinMarketCap, the daily trading volume of Shiba Inu has surpassed 14.5 billion USD, more than Ethereum 14.3 billion USD.
SHIB dominating spot trading volume on the exchange Binance. It is also the most traded digital asset on Coinbase with a large profit margin.
Shiba Inu first hit a new high in early May and attracted the attention of the crypto community ever since. It fell slightly after hitting a peak of $0.00004432.
Recently, Bitcoin fell below $60,000. The leading cryptocurrency is sensitive to downside corrections as the market fails to hold onto recent gains. Bitcoin is now on track for its first decline since September.
Market analyst Ben Caselin told Bloomberg that the main reason for the Shiba Inu's intense price action could be speculation.
Recently, the community has been buzzing with the news of Robinhood coin listing Shiba Inu, which could be another catalyst for the price increase.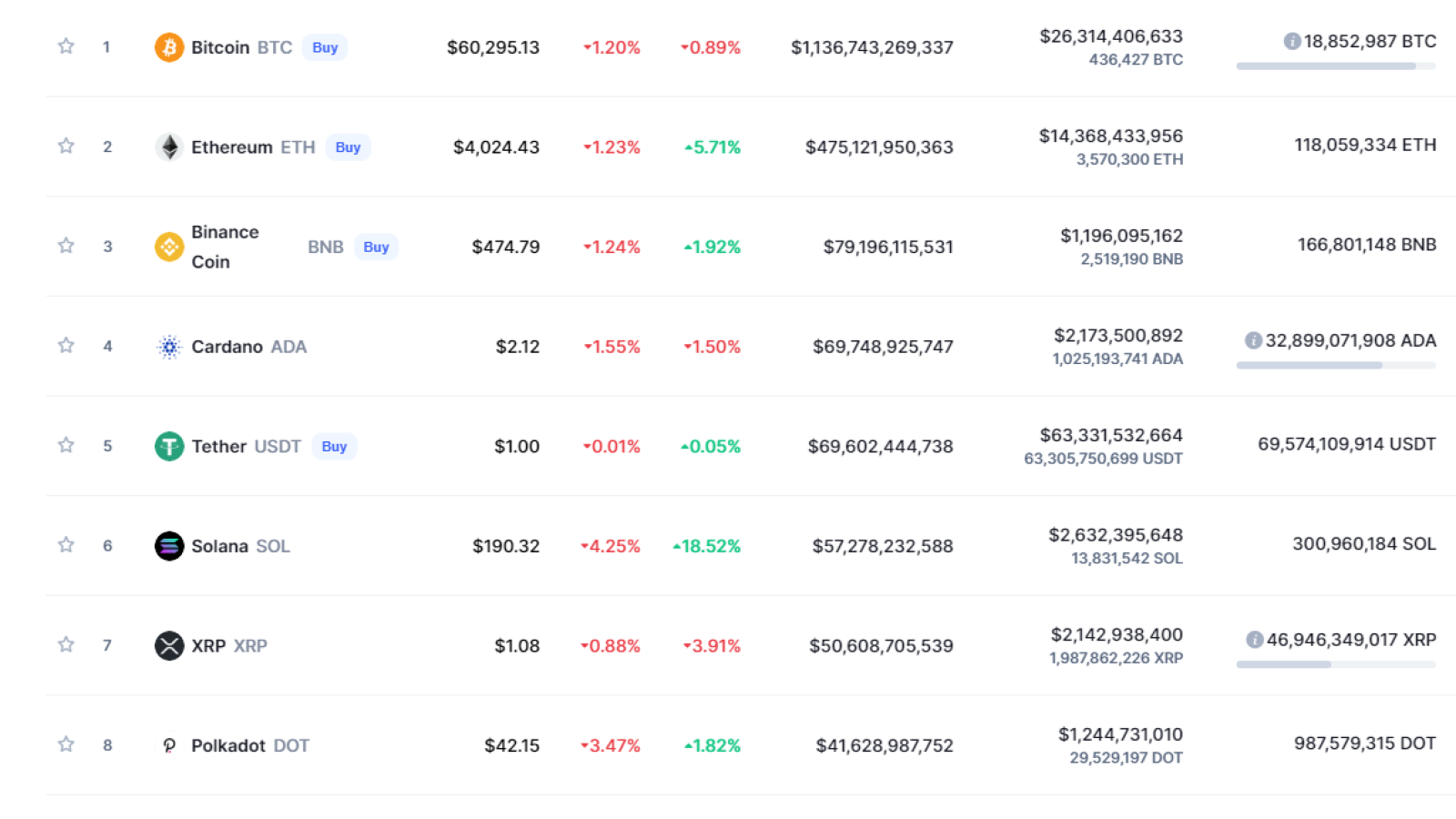 Elon Musk does not own a Shiba Inu
Price SHIB fell when Musk said not to buy copper SHIB which only BTC, ETH and DOGE. This shows that trust in a cryptocurrency is not as important as the ecosystem around it.
Musk has no Shiba, Floki or any imitative meme coin Dogecoin umbrella His Shiba dog is named Floki.
Looks like Musk prefers the original meme to the clone and he is actively improving Dogecoin become a fast, cheap and scalable means of transaction.
Musk's love has spread throughout his company. The businessman once posted a tweet boasting that many of his employees also buy Dogecoin and this is one of the reasons that motivated him to participate in the development of this cryptocurrency.
"I talked to many Dogecoin holders at the factory Tesla and SpaceX rockets. They are not Silicon Valley financiers or technologists. So I decided to support Dogecoin because it's like everyone's cryptocurrency."
Join our channel to get the latest investment signals!