With the Merge scheduled to take place in September, the fraud involved Ethereum 2.0 began to "sprout like mushrooms". Here are 5 of the most common forms of fraud.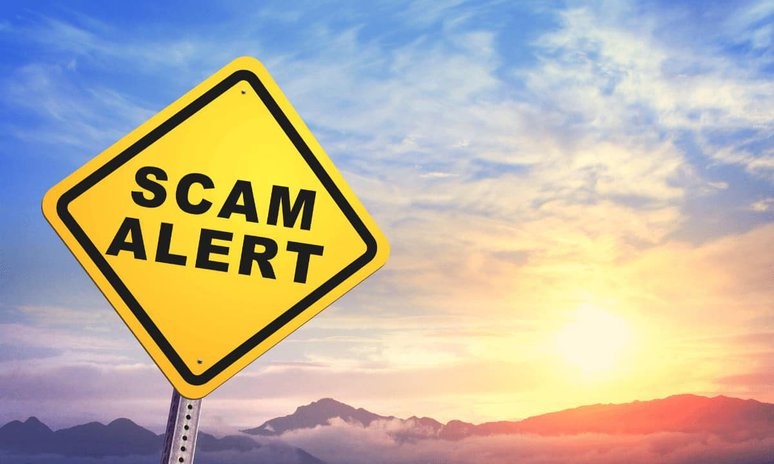 Blockchain Ethereum converted from Proof-of-Work (PoW) to Proof-of-Stake (PoS) is the most significant upgrade of the protocol since its inception. Often referred to as "Merge", it is also one of the most anticipated events in the field cryptocurrency in 2022.
Merge is expected to take place in September 2022 on a "soft" schedule and there may be many unforeseen circumstances.
However, as this event gets closer and closer, more and more bad guys find ways to take advantage and scam people's money. Here are some very common scams that anyone should be aware of, especially with the Merge coming up.
Phishing Scam
Phishing scam is one of the "oldest" tricks but so far has not been able to prevent. Of course, with an event as hyped as Merge, the number of scams of this type will surely skyrocket.
In terms of execution method, the hacker will steal funds from the user's wallet by issuing fake but extremely well-prepared prompts that look a lot like the original. The most common example is phishing emails or some other type of online message that requires clicking on a link that redirects to a fake website. In most cases, the bad guy will ask to enter the seed phrase or sign the wallet permissions, inadvertently allowing the hacker to withdraw money.
In addition, users may also come across requests to install certain types of malware and infect the computer, thereby giving the crooks access to the files.
As a general rule, especially when opening emails from unknown senders, users should:
Never give out personal information or passwords (including seed phrases) to anyone.
Instantly delete emails from unknown senders.
Never open attachments or links from email addresses you don't know who they belong to.
In addition, you should also be aware that scammers are getting more and more sophisticated to "extort" your money, so always be on high alert.
ETH2 Token Scam
Ethereum The Foundation has never confirmed any official airdrops and does not have ETH2 tokens either. It should be noted that blockchain This will not introduce any other tokens when implementing the Merge event.
Anyone recommending to invest, trade, mine, stake or do anything else in a similar asset is trying to scam you.
User does not have to perform any swap ETH to prepare for Merge.
Of course, it should also be noted that there are valid derivative tokens that represent ETH staked. Eg ETH staked on the platform of Lido, called stETH. Binance and Coinbase There are also similar alternatives.
This type of scam is closely related to the next one below…
Airdrop Scam
Airdrop Scam is also likely to be rampant as the date of Merge gets closer.
"There is no official airdrop yet Ethereum Foundation confirmed".
The way this type of fraud works is that the hacker will deposit some tokens into the user's wallet. From there, some wallets will show their value, and you'll be surprised to find yourself with thousands of never-seen-before tokens.
But wait, rejoice! Normally, you will get a prompt to login with your Ethereum wallet and approve the transaction while trying to claim your airdrop. This essentially gives control of the wallet keys to the hacker.
Or, you will be required to sign a deposit to the scammer's account in order to receive the airdrop.
Support scam
Support scams are very common in the industry cryptocurrency. Like most scams, hackers target non-experts cryptocurrency and lack of industry knowledge.
For example, there have been cases where victims were contacted via a Twitter account called "Ethereum Support". Usually, the hacker will "bait" some details, often including the private key, seed phrase, or password. Sometimes they also ask the user to grant remote access to the computer…. The goal is pretty clear – to get your fortune.
To avoid falling prey to bad guys, users should note:
Never share passwords or seed phrases with anyone.
Never give anyone remote access to your computer.
Never communicate with anyone other than the specified channels.
As a general rule, no support team will actively contact first, and they certainly won't ask for any private details, especially seed phrases or passwords.
Scamtwo waterfall pools
Ethereum is currently using PoW consensus algorithm and ETH is mined like BTC. Therefore, it is very likely that many bad guys will take advantage of this and cheat money from gullible people through pool mining fraud.
For example, the scammer can request and keep in touch with the victim for as long as possible. They will try to convince them to join an ETH mining pool. If users deposit a small amount, they will even get some profit. The main purpose is for them to keep sending large amounts of money. Once they do, the scammer has the ability to send money to an unknown address and one to go no return.
The advice for this case is:
Most such offers are illegal. If those offers are indeed legitimate, there is bound to be relevant information and you've heard it somewhere.
In-depth research on liquidity pools, staking and mining before investing money.
Be extremely wary of anyone contacting you about monetizing your coins.
Conclude
In summary, it is important to understand that important events like Merge often attract large numbers of bad actors. This is sure to be a "lucky bait" for scammers. Underestimating a hacker's creativity and sophistication is the biggest mistake you can make.
In addition to the above, users should strictly manage the security of their cryptocurrencies.
"Protect yourself crypto your life as if it were worth $100 million because one day it might be."
Join our channel to get the latest investment signals!