According to a report new by Messari (a provider of crypto market intelligence products), blockchain open source code for smart contract implementation Tezos recorded some growth in the last quarter.
With total crypto market capitalization down 58.1% in 3 months, Q2 2022 is considered the worst quarter in a decade.
Since the prices of several coins were in freefall during the quarter, the recent drop also resulted in a drop in growth figures for many blockchain powering these types of digital assets.
However, according to Messari, the story is different from Tezos as network usage increased last quarter.
Among other findings, Messsari also noted the markets NFT built on Tezos attracted a significant number of users in Q2.
Let's take a comprehensive look at the report and check if the original coin XTZ of the blockchain perform in the same time period.
Network performance last quarter
According to the report, the crypto market downturn resulted in a significant drop in the capitalization of the Tezos network.
Ending the quarter at $1.3 billion, the network's capitalization lost 60% in value compared to the $2 billion recorded in the first quarter.
Interestingly, despite the drop in market capitalization during the quarter, Messari still sees growth in overall chain usage.
With 1.9 million transactions per month, network usage increased by 94% year-over-year.
However, analyzing the components that measure network usage gives quite interesting results:
"Network usage on Tezos includes smart contract calls and transactions. In Q2 2022, Tezos averaged 4.4 million smart contract calls (up 12% compared to Q3/2021) and 3.7 million transactions per month (down 12% quarter-on-quarter). Transaction fees have remained consistent, averaging $0.01 less than last year."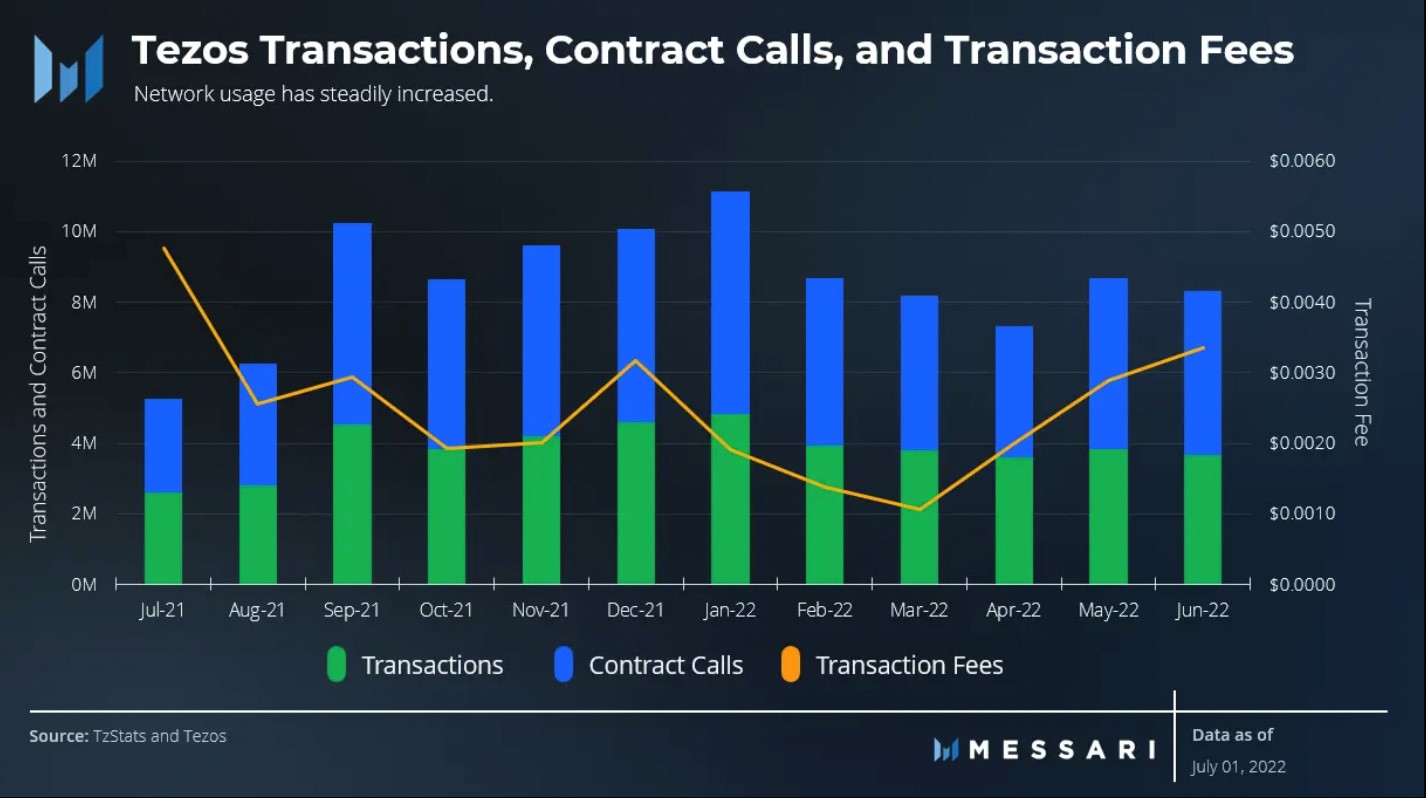 Thanks to markets NFT
With significantly increased sales volume in the markets NFT operating on Tezos, Messari found this metric to represent the majority of network activity on the chain.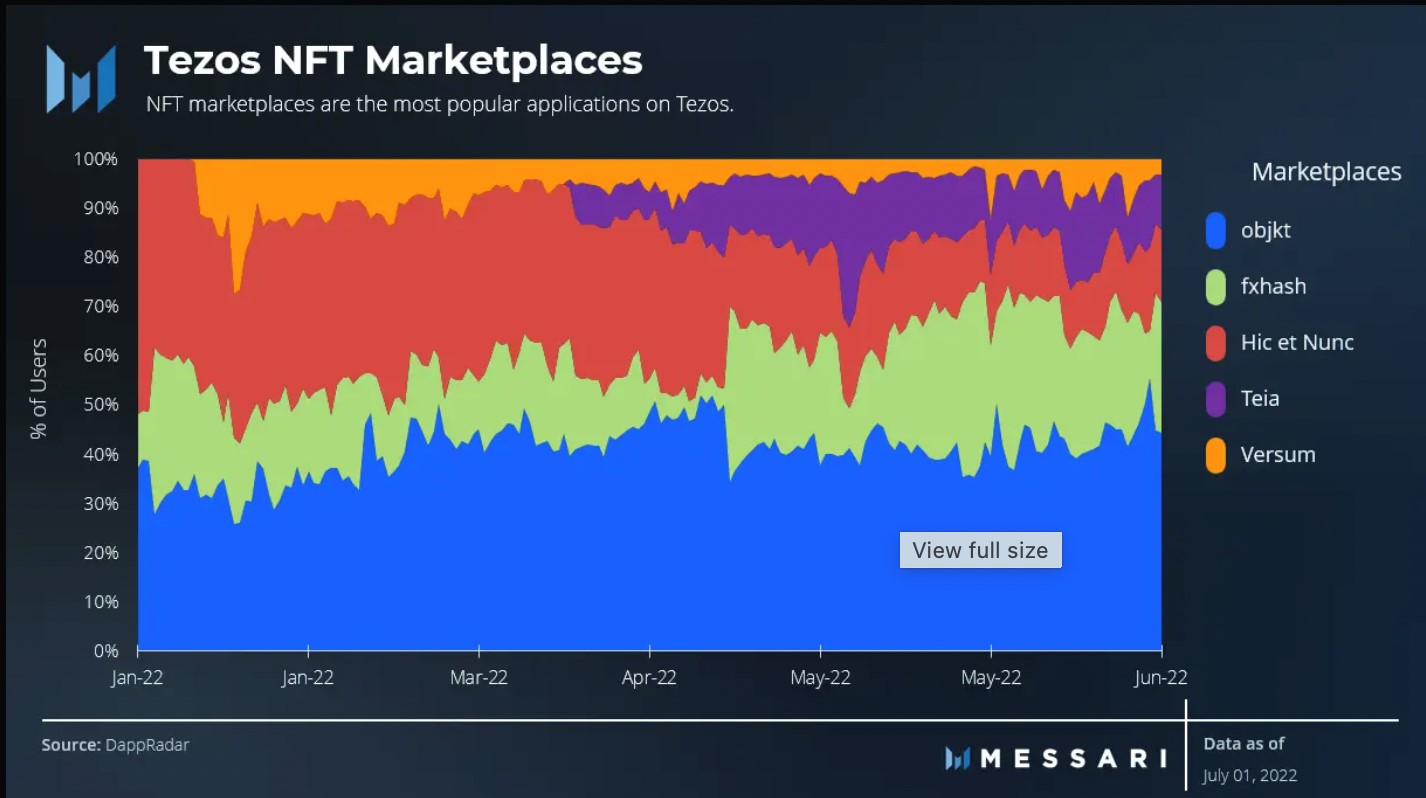 In terms of price, XTZ dropped 62% over a 90-day period from April to June, sliding from $3.72 to $1.38. Additionally, ending the quarter with a trading volume of $55.47 million, data from Santiment shows a lower trading volume of 66% during the review period.
Furthermore, the market capitalization of altcoin This fell from $3.478 billion to $1.34 billion with a decrease of 61% in the previous quarter.

Join our channel to get the latest investment signals!