Social media network Reddit started the airdrop of "Collectible Avatars" based on Polygon as the first step in the path of widespread adoption of technology blockchain.
In the last week, some users have been asked to choose a profile picture from four collections — "The Singularity," "Aww Friends," "Drip Squad" and "Meme Team" — based on their participation on the internet. webpage. Collections are created when the user selects an item from one of the collections.
The collections are listed on the market NFT OpenSea. At the time of writing, tokens from The Singularity collection were selling for just over $15, while NFT Drip Squad costs over $42. NFT is a digital token that represents ownership of real or virtual assets.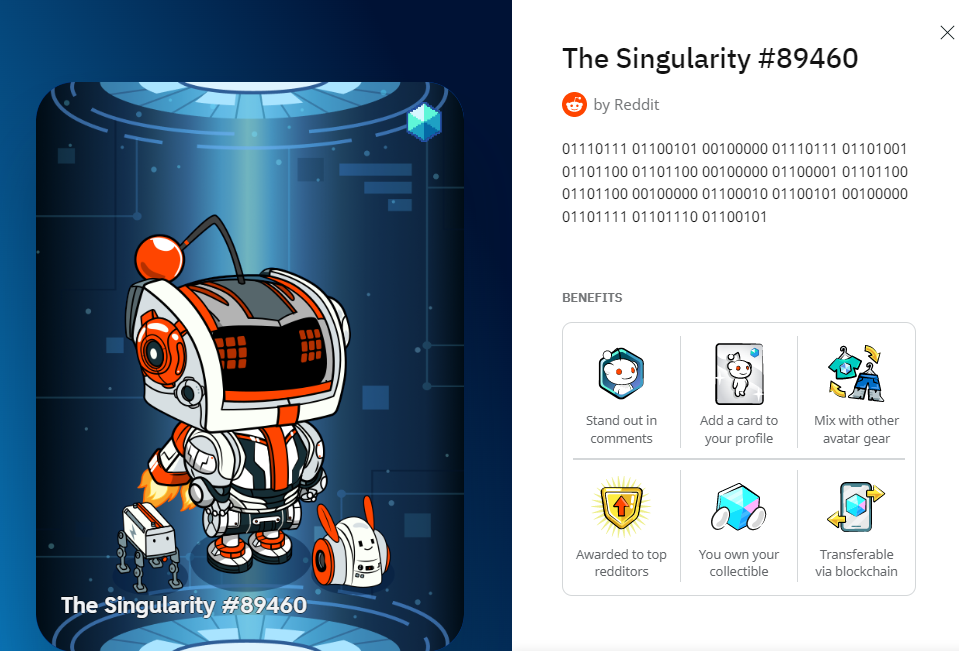 A separate collection created by selected artists has appeared on Reddit, for knife from $ 9.99 to $ 99.99. Buyers can use these avatars on Reddit or other sites after purchase, as full ownership is transferable.
Avatars can be stored and managed on the wallet blockchain Reddit's own, Vault. Vault now gives users community points based on blockchain, which can be spent on in-app features, such as badges.
Reddit did not refer to these avatars as NFTs in communication with users. However, the company has previously stated that blockchain technology remains part of their long-term plans:
"We see blockchain as a way to bring more power and independence to communities on Reddit."
Earlier this year, the social media platform began testing a feature that allows users to place any NFT Ethereum who made their profile picture. In 2021, Reddit released a limited edition NFT called CryptoSnoos, based on its mascot "Snoo".
Join our channel to get the latest investment signals!