MATIC is one of the most popular networks for Web3 projects. It is always stated as blockchain Environmentally friendly thanks to the consensus mechanism PoS more energy efficient.
Recently, Mihailo Bjelic, a KOL on Twitter, posted a picture showing the advantages of Polygon. Tweet highlighting multiple data points, like a transaction on Polygon emits 8.5 times less carbon than sending email.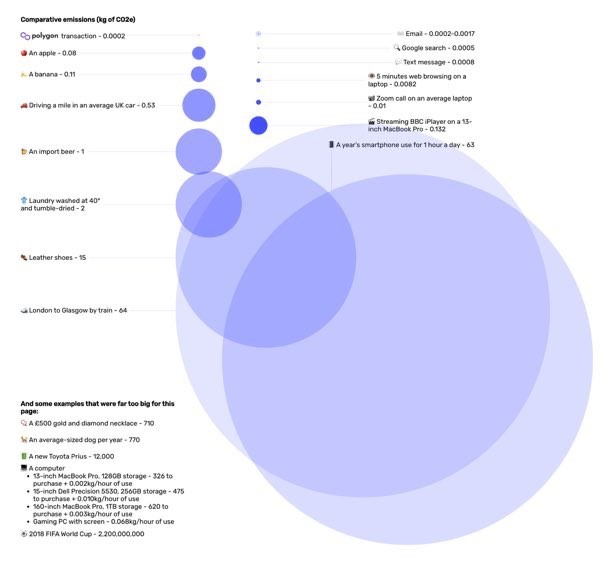 Recently, developers Polygon intensified working to improve the network and also partnered with several platforms to help them reach new heights. Meanwhile, MATIC had a steady performance last week when recording a gain of more than 14% in 7 days.
At the time of writing, MATIC is trading at $0.879. With such positive developments, including the recent listing on Robin Hood, the increase is valid, but whether altcoin Could this show some other gain?
Bullish scenario
As mentioned earlier, developer activity on the Polygon Network increased significantly. This is a good sign as it reflects their efforts to strengthen blockchain. After a period of decline, MATIC's market value to fair value (MVRV) ratio finally reached an uptrend in late August when prices started to move up.

In addition, according to the 4-hour chart on September 2, the indicators paint a bullish scenario and continue to show the advantage of the buyers. The 20-day EMA has crossed the 55-day EMA, which is a strong bullish signal.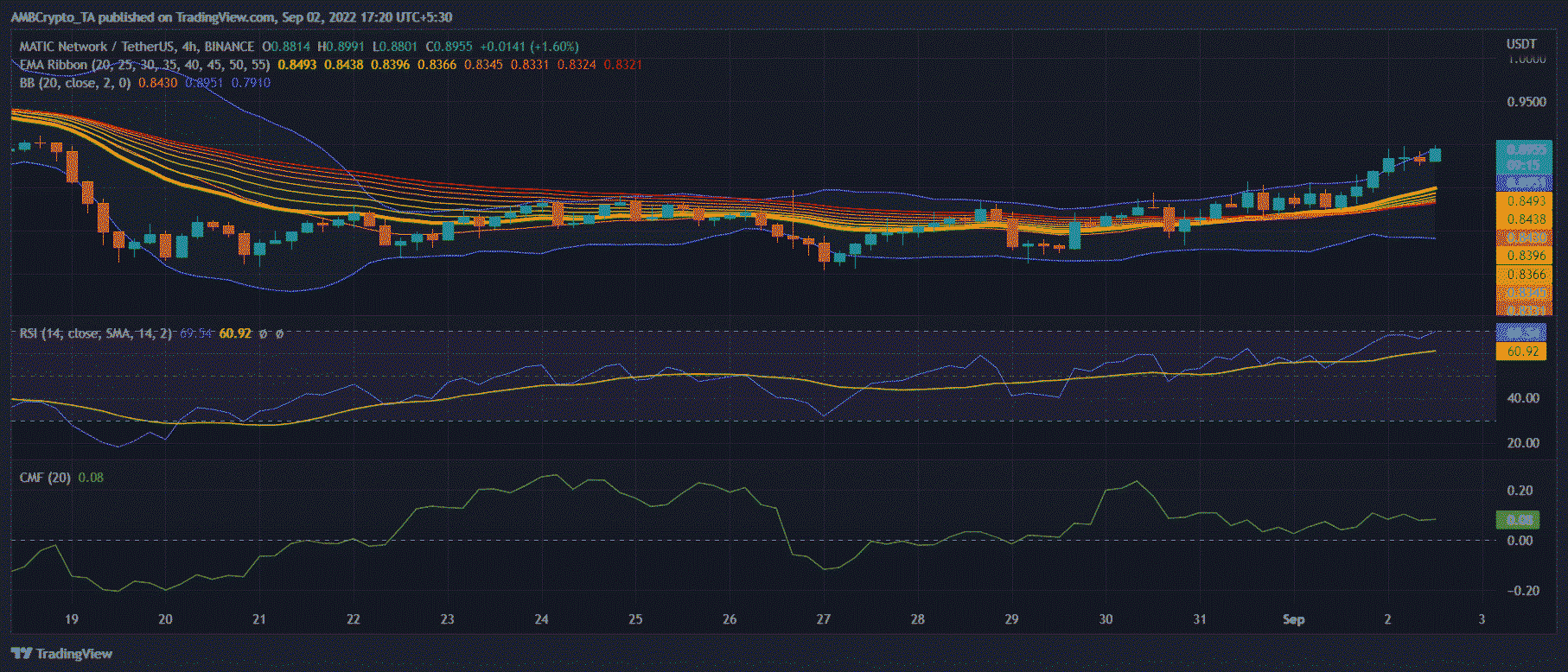 Furthermore, Bollinger Bands (BB) also reflect the price of MATIC which may soon enter the high volatility zone. This further increases the chances of a breakout to the north. However, the Chainkin Money Flow (CMF) figures show a bearish divergence, where prices rise but the CMF records a downtrend.
No exceptions?
While most on-chain indicators favor some bullish momentum, some of them tell a different story. For example, according to CryptoQuant data, the market is in a neutral position, which means things can go either way.

Furthermore, net deposits to the exchange are above the 7-day average, demonstrating increased selling pressure. Therefore, the direction of MATIC's price movement is quite ambiguous. But since the majority consider the results to be positive, more likely altcoin This will increase even more.
Join our channel to get the latest investment signals!