Bitcoin (BTC) has fallen 70% from its November 2021 peak, but its rebound over the past three weeks is helping to boost the bullish outlook for the third quarter.
BTC can increase more 30%
At the core of the bullish argument is a technical pattern known as a "double bottom".
This pattern will be resolved after the price breaks through the resistance line, accompanied by an increase in trading volume.
According to the rules of technical analysis, the target of a breakout is usually the length of the maximum distance between the low of the pattern and the resistance line.
Therefore, the BTC A breakout above the current pattern could take it to the $ 28,000 – $ 28,500 range.
This number corresponds to an increase of more than 30% from the current price.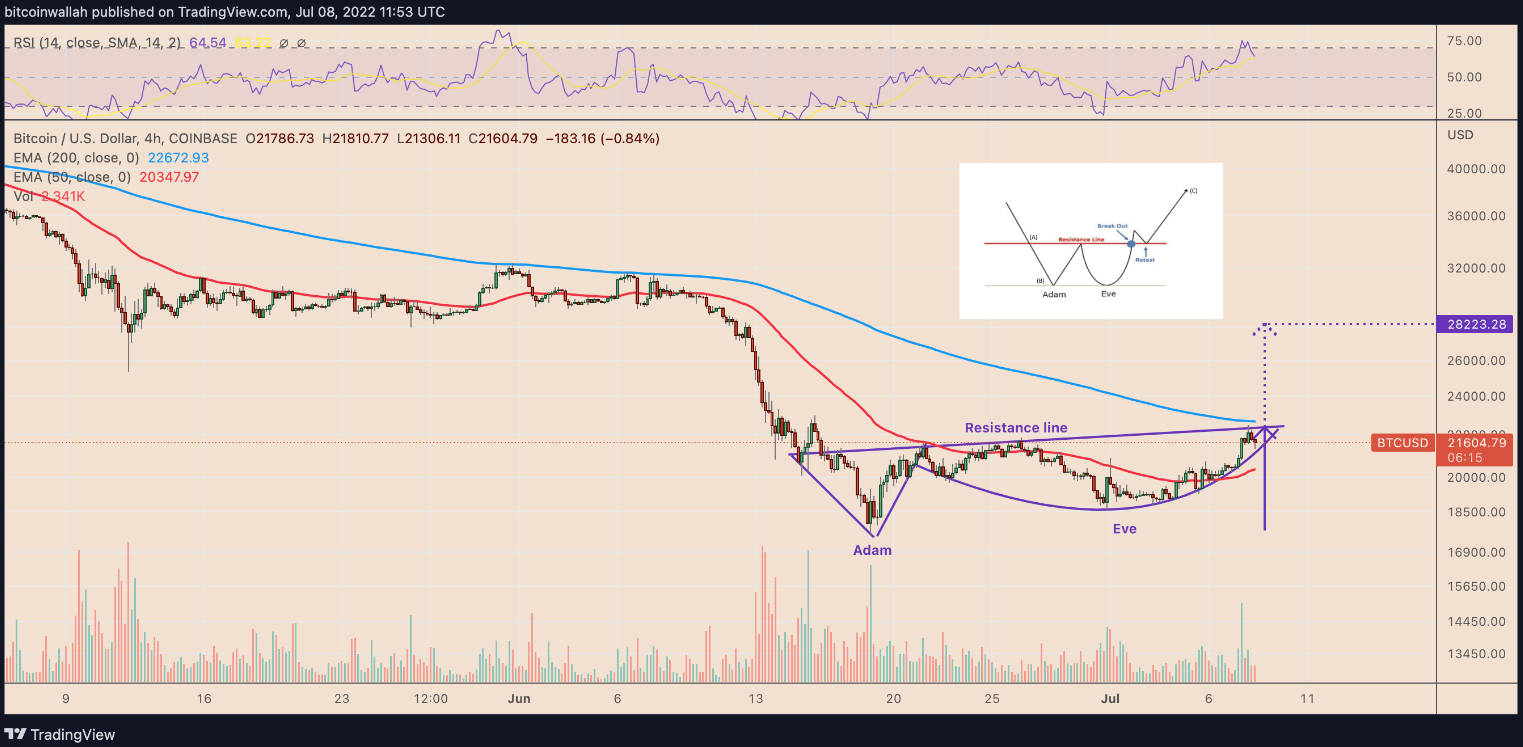 bearish scenario for BTC
However, on larger timeframes, BTC formed another technical setup that suggests further declines in the coming days.
Dubbed the "ascending triangle," a continuation pattern is formed when price consolidates inside a horizontal resistance line and a diagonal trendline, following a strong upward or downward move.
Interestingly, it was formed after the downtrend of Bitcoin on the daily chart, which shows more downside potential when price meets overhead resistance, as shown in the chart below.
A break below the triangle could bring BTC to the $ 16,000– $ 20,000 range, depending on the breakout point.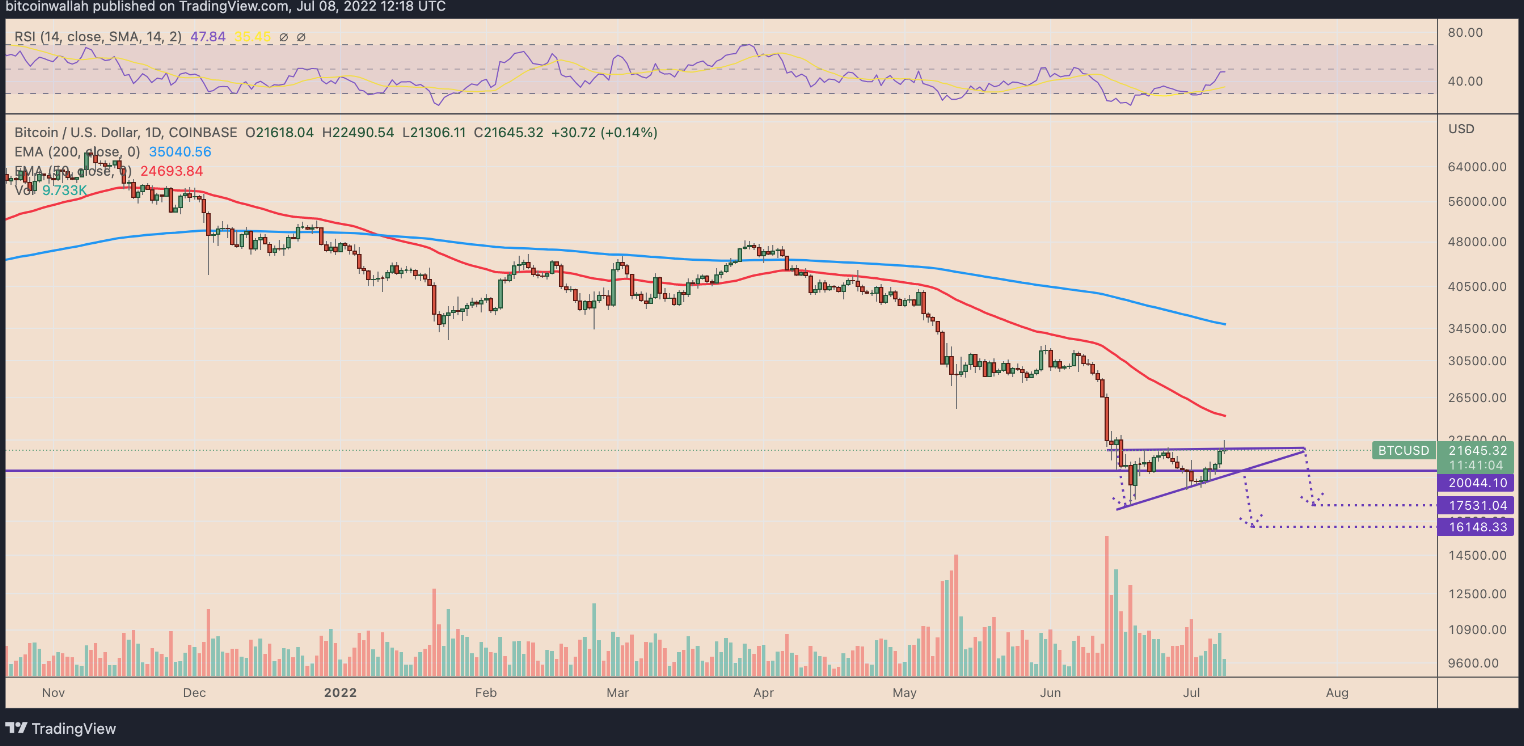 Join our channel to get the latest investment signals!