In the past few days, it was reported that the two founders of the investment fund Three Arrows Capital (3AC) escaped.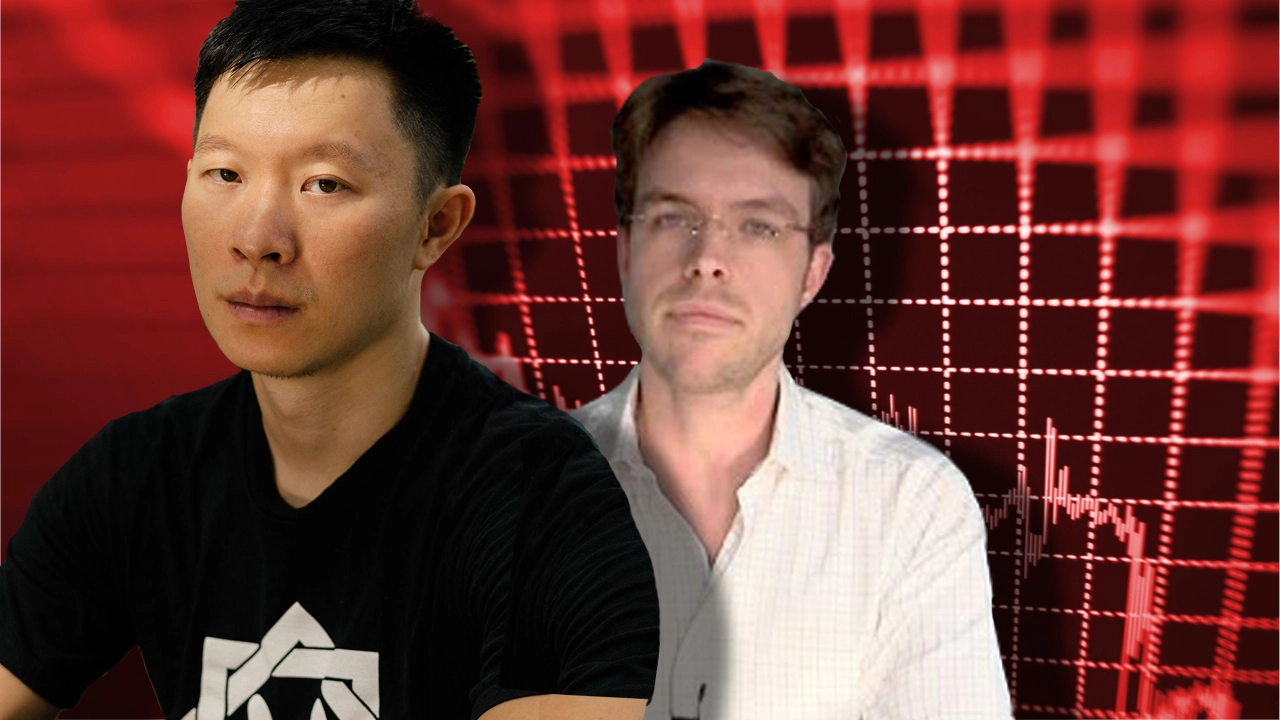 Zhu Su and Kyle Davies – Founders of Three Arrows Capital
Three Arrows Capital is a fund cryptocurrency originally had a good reputation, but suffered heavy losses after the collapse of LUNA-UST in May led to a massive liquidation and continued correction in June. As it turned out, the fund borrowed unsecured assets from many other institutions, causing widespread effects to Voyager, Finblox, Genesis Trading, Babel Finance, DeFiance Capital, Blockchain.com, Deribit, Kyber Network,…
On July 2, Three Arrows Capital filed for bankruptcy in a New York court. The fund was also previously ordered by creditors to liquidate assets in the British Virgin Islands, where Three Arrows Capital is registered.
Follow document court, lawyers for Three Arrows Capital did not know where founders Zhu Su and Kyle Davies were. They also wrote directly that the two founders were "rumored" to have fled Singapore.
The unit appointed by the British Virgin Islands court to be liquidated mentioned that from the first time Zhu Su and Kyle Davies attended the online meeting to review legal proceedings, they did not open the camera, microphone. .
The liquidator also emphasize he does not know the current whereabouts of Zhu Su and Kyle Davies, thus expressing concern that the two founders will disperse the fund's assets and disadvantage creditors, especially when their assets 3AC have income from cryptocurrency and NFT, has very high liquidity.
There has been a lot of speculation that Zhu Su and Kyle Davies are currently in Dubai, mainly based on Zhu Su's Twitter profile and information that 3AC has the idea of moving headquarters from Singapore to this Middle Eastern city.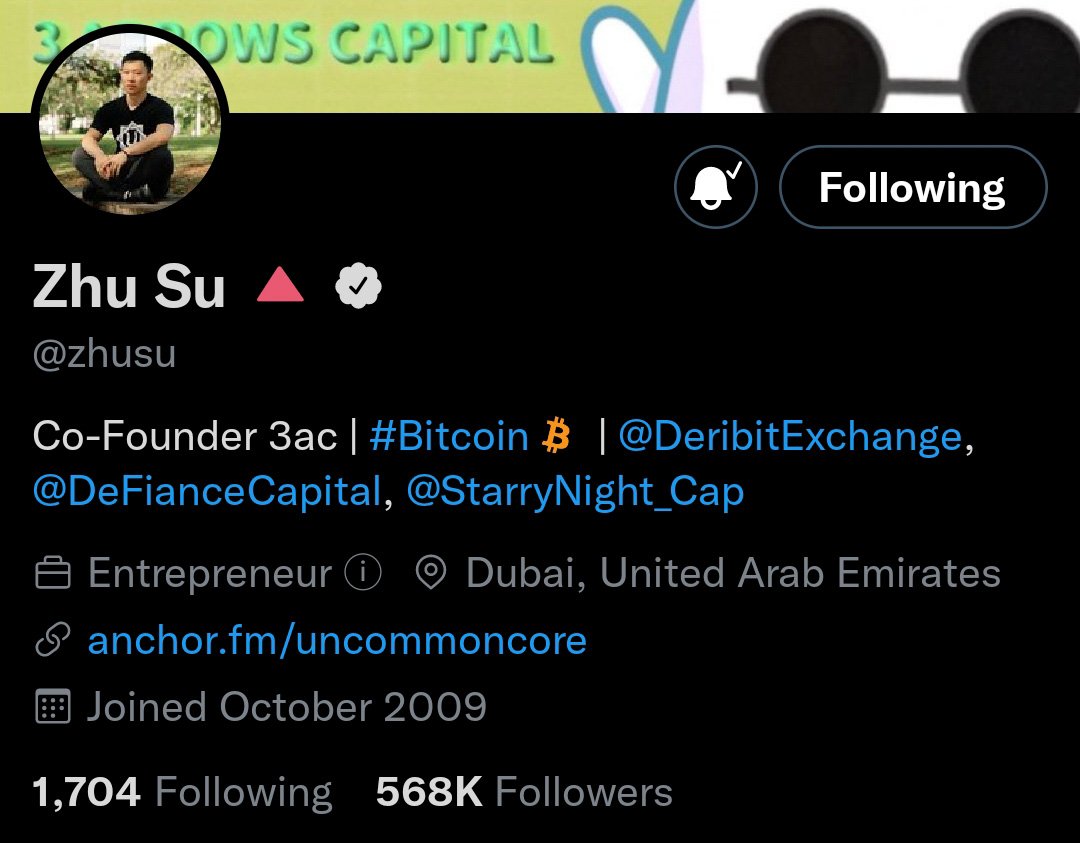 The source: Twitter
The fact that the two founders of Three Arrows Capital "hidden incognito" is extremely surprising because at the time this fund defaulted on June 15, Zhu Su personally had tweets that he was "in contact with the parties involved and committed to resolving the situation."
Founder Kyle Davies later said in an interview on June 17 that he was considering options to liquidate assets or negotiate with creditors to have more time to sell USD. However, according to creditors and fund insiders, Zhu Su and Kyle Davies both ignored or kept quiet when contacted about the incident in early June.
Three Arrows Capital is an investment fund founded by Zhu Su and Kyle Davies in 2012 with an initial capital of only about 1 million USD. After gaining attention in the crypto space due to events in 2017, the fund's asset value increased to $10 billion in early 2022, but most of that money most likely came from equity loans. no guarantee. Kyle Davies said all assets under management as of April 2022 are about 3 billion USD.
In addition, in recent days, there have been rumors that CEO Zhu Su of Three Arrows Capital is selling his personal property in Singapore, along with a $35 million mansion, yacht and several supercars.
Join our channel to get the latest investment signals!