Founder TRON, Juntin Sun withdrew billions of dollars of cryptocurrency from DeFi lending platform AAVE causing interest rates to rise.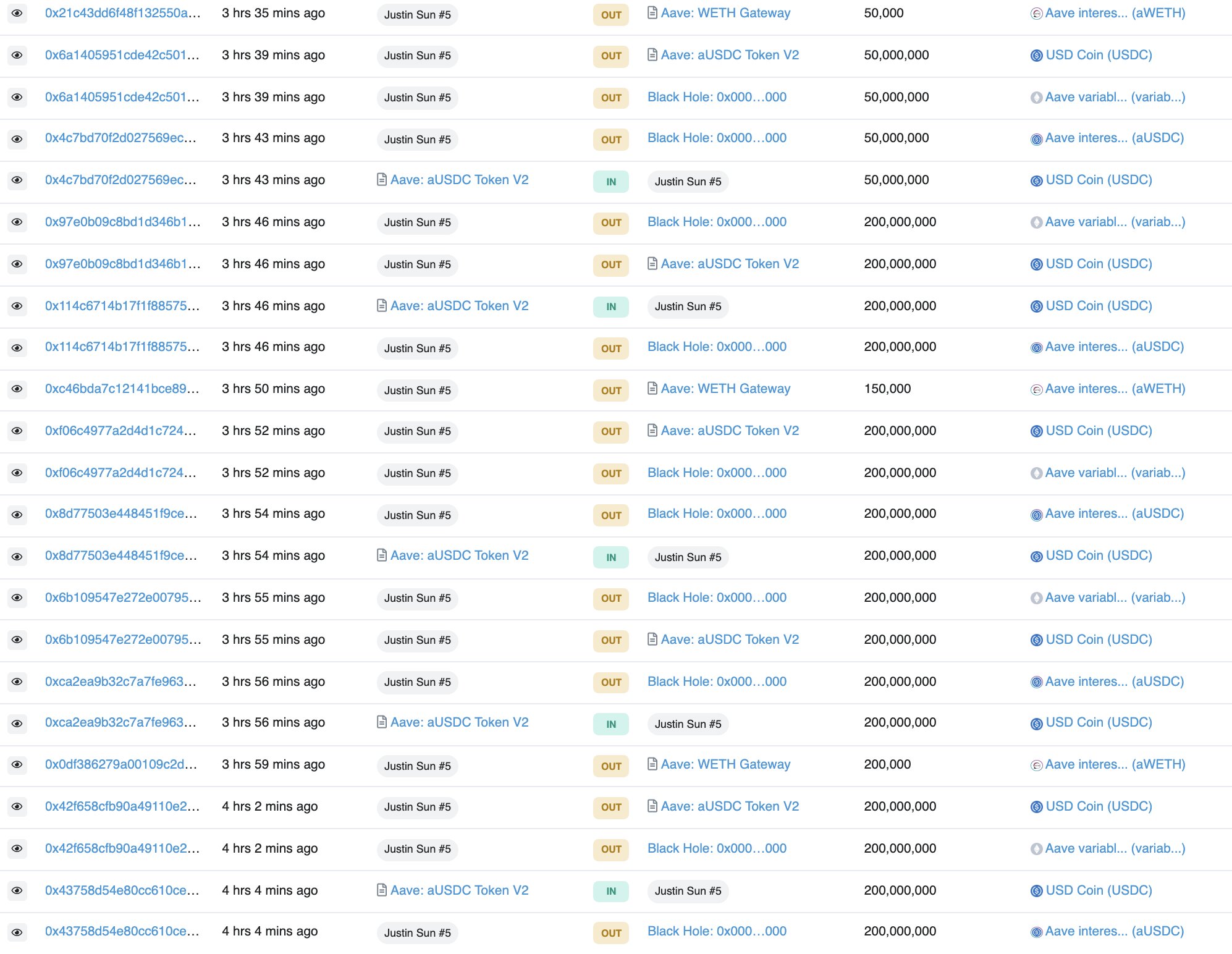 This action may be due to recent tweets in the Yearn community and team AAVE implying that AAVE very susceptible hack.
After Cream Finance had $130 million stolen on Wednesday, Yearn founder Andre Cronje tweeted on Friday that "AAVE is just as vulnerable."
The platform developer tweeted: "Don't belittle other projects when you also have an 11-figure hole." He later said that taking advantage of this vulnerability requires very special liquidity requirements and takes 160 days to execute, but that is not feasible at the moment.
Following these revelations, another AAVE founder Stani Kulechov said that the crypto community should stick together: "Let's work together, support each other and most importantly win together."
AAVE is looking for a containment measure
Following the discussion on Twitter, the company admitted there were security concerns when xSUSHI was used as collateral in the protocol. It's not clear if this is the "similar vulnerability" the developers allude to.
AAVE ran simulations and found that anyone attacking this way would fail and lose money. Even so, the company emphasizes that it has made a proposal to disable xSUSHI-related functions.
AAVE holders can now vote on this proposal via the governance platform.
Join our channel to get the latest investment signals!