During October, the hashrate of Bitcoin rallied 10.8% and recorded a new all-time high on the daily chart. While an increased hashrate ensures greater security for the network, there are many factors that contribute to this metric.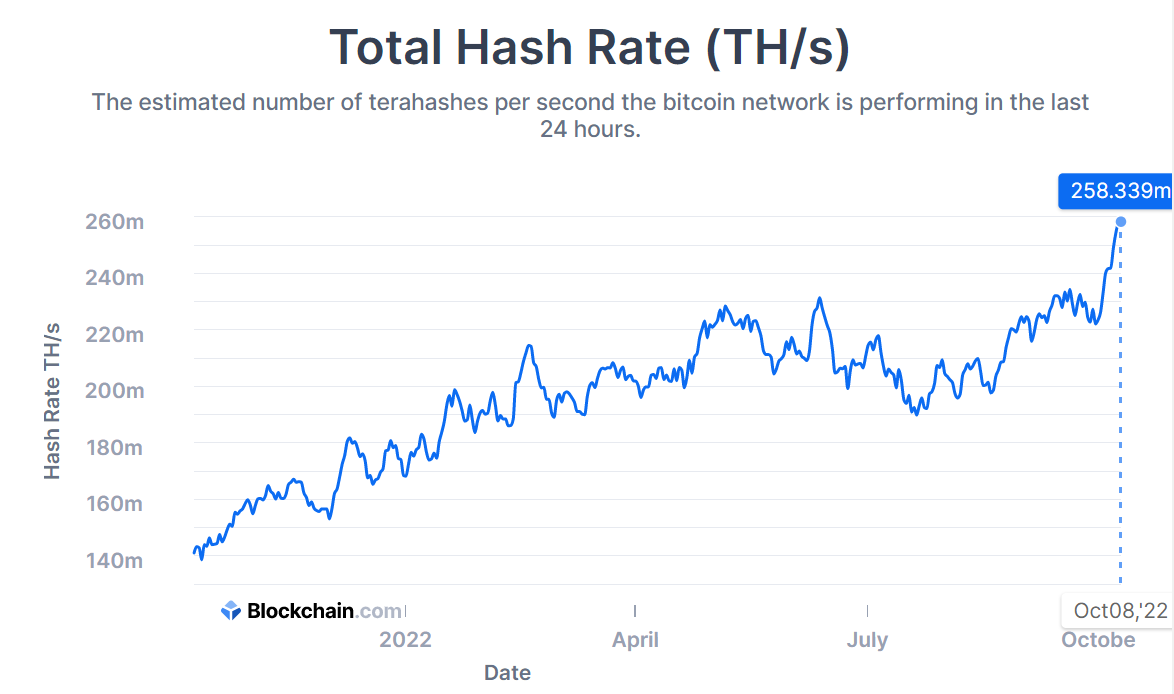 Mining rig prices fall
Hashrate shows how much computing power miners have Bitcoin needed to mine a block. Therefore, higher hashrate requires more powerful mining equipment which can help miners successfully mine blocks and earn rewards.
As the global market recovers from chip shortages in 2022, the prices of graphics processing units (GPUs) – a key unit in mining rigs – drop to reasonable levels. Lower GPU prices help miners offset operating costs amid a raging bear market.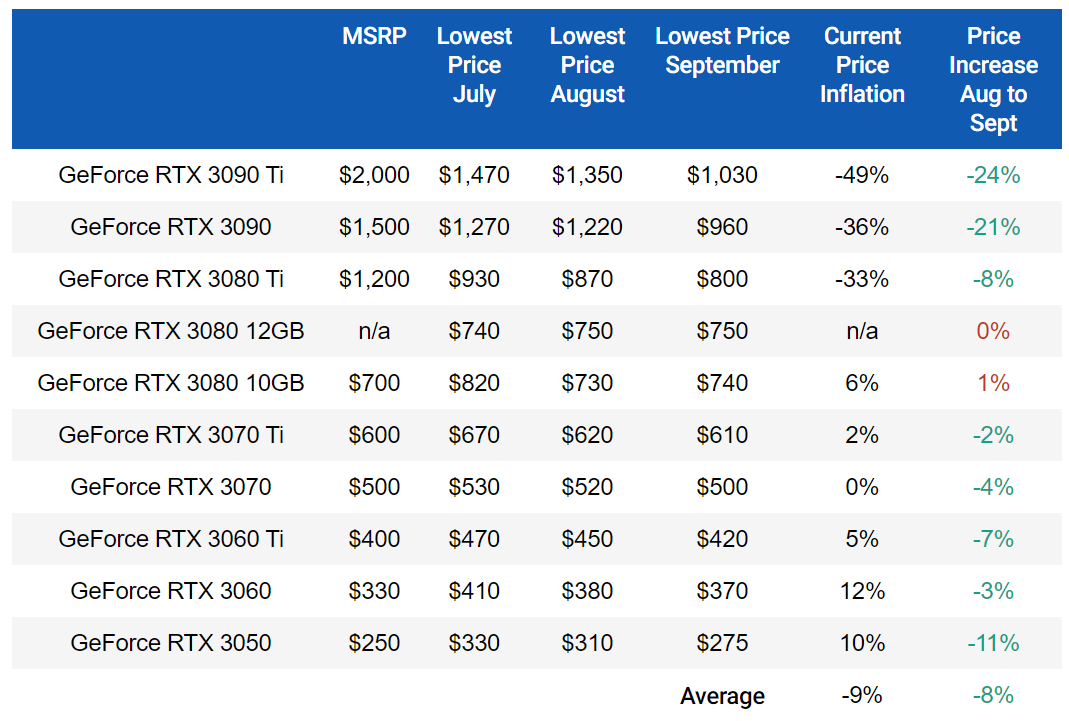 In addition, mining rig providers like Bitmain have lowered the price of Antminers so that miners can gain more profit. However, for the investment to be profitable, it can take around 11 months for large-scale miners and 15 months for small-scale miners.
Miners Bitcoin continue to take advantage of falling mining rig prices to upgrade equipment and stay in the current fierce competition. Furthermore, companies cryptocurrency Majorities like Grayscale have also revealed plans to invest in Bitcoin mining hardware.
Crypto-friendly jurisdictions
Since China imposed a comprehensive ban on mining and trading cryptocurrency, many other countries have decided to lend a hand to miners migrating from China by providing safe haven in their jurisdictions.
Kazakhstan, Canada, and Germany… are among the first choices for Bitcoin miners when it comes to relocating mining operations. As a result, Bitcoin mining becomes more decentralized as it depends less and less on China.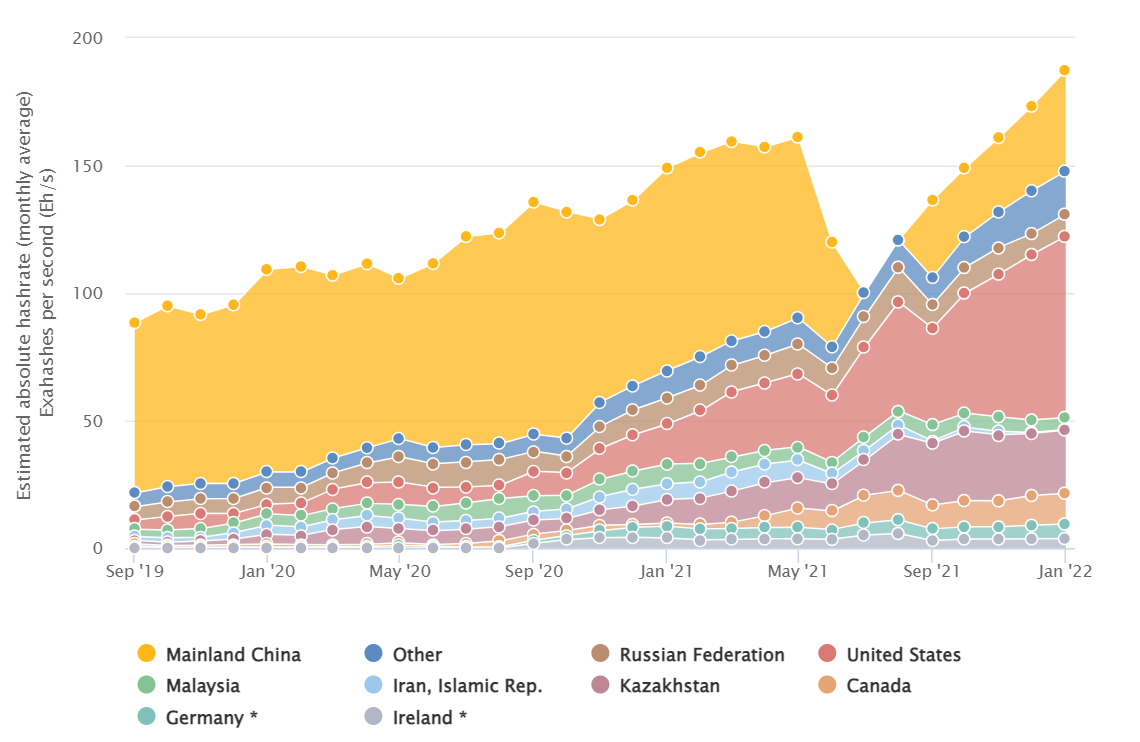 However, data from Cambridge Center for Alternative Finance (CCAF) shows China resumed mining just 3 months after the ban was imposed, further contributing to Bitcoin's hashrate increase.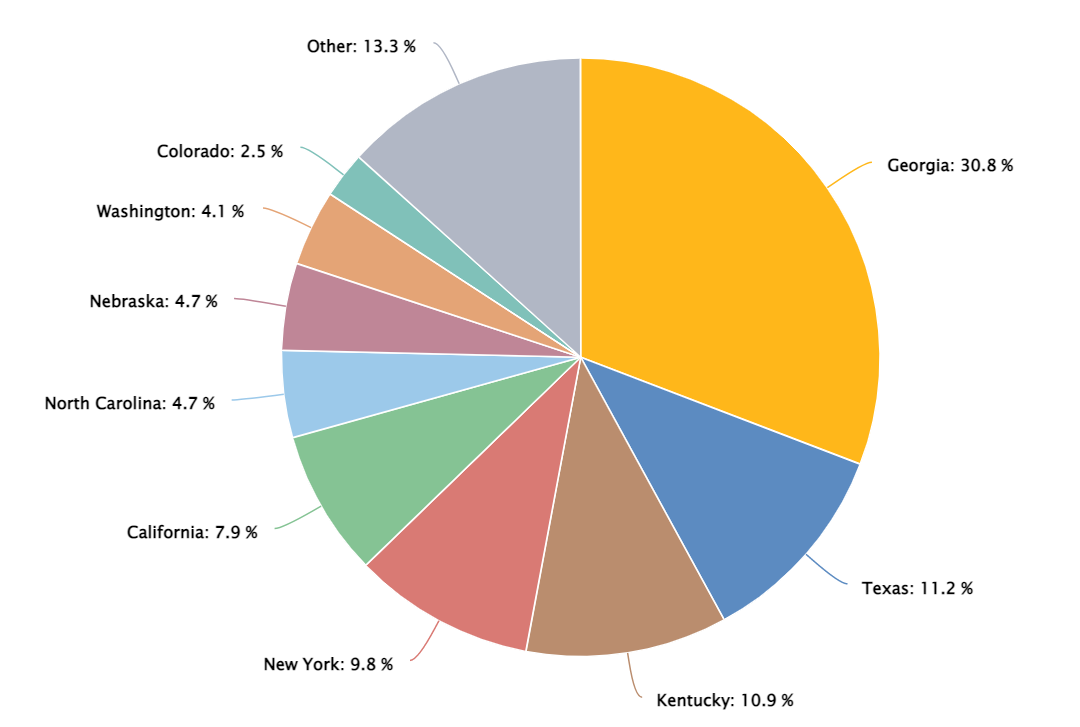 The United States is currently the largest contributor to Bitcoin's hashrate, with Georgia leading 30.8%, followed by Texas (11.2%), Kentucky (10.9%) and New York (9.8%).
The Merge: Ethereum Converts to PoS
Ethereum recently switched from PoW consensus mechanism to PoS after upgrade The Merge. As a result, this network no longer supports the use of GPUs for mining operations.
The sudden change of the mining mechanism naturally forces the miners ETH have to sell off or reuse their equipment to mine Bitcoins.
Despite the increased security of the network, the increased hashrate could cause concern as mining revenue in US dollars struggles to recover amid the ongoing bear market.
Join our channel to get the latest investment signals!