Blockchain Proof-of-Stake (POS) Cardano confirmed the highly anticipated Vasil upgrade date.
Target of Cardano is to provide an identity management solution that supports smart contracts and non-fungible tokens (NFT).
Vasil is a hard fork upgrade that aims to speed up the network, make Cardano more scalable and lower transaction fees. It has been in the works for a while, and now the time of the event has been announced announced – September 22.
"Following the completion and extensive testing of all core components, plus confirmed community readiness, we, along with the Cardano Foundation, can today announce when the update will be available. Vasil level on Cardano mainnet is September 22nd.
Speaking at a livestream on August 26, the founder of Cardano, Charles Hoskinson says that the event date will depend on the exchanges cryptocurrency.
"The next big step is getting the exchanges to go live. Binance are reporting that they are currently upgrading by volume."
According to the research team, most exchanges cryptocurrency Top has started the update process.
"Based on the current trajectory and past experience, the Cardano Foundation has always believed in completing the updates and meeting the 80% liquidity index."
The Vasil hard fork is happening almost at the same time as another highly anticipated upgrade – Ethereum Merge, will be rolled out in two phases – the Bellatrix upgrade, scheduled for September 6, and the major upgrade, which will kick off between September 10 and September 20.
ADA is reacting positively to the news setting a Vasil hard fork date. It is trading at $0.46 at press time, up 1.13% in the last 24 hours.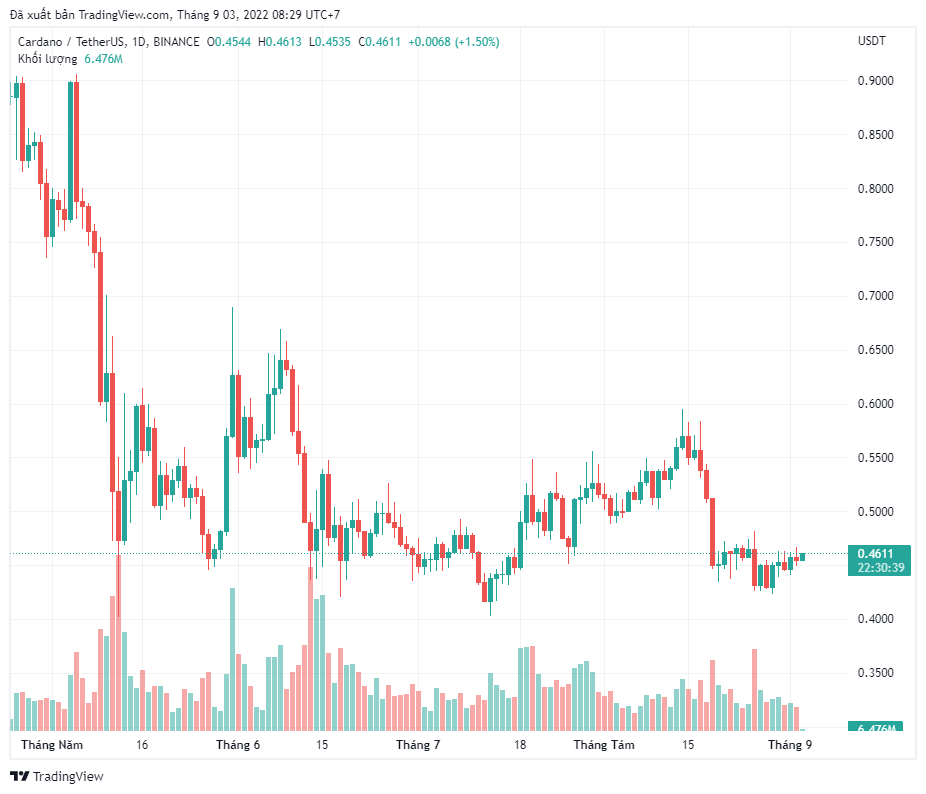 Vasil can play an important role in action ADA price. A recent survey of Finder.com revealed how experts view the future of ADA. The majority of survey respondents expect the price to rise to $2.93 by the end of 2025.
One of the respondents believes that Cardano will be priced at $0.50 by the end of the year but will hit $5 by December 2025.

More than half of the survey respondents believe that the Vasil hard fork will push the price higher. At the same time, 17% believes this increase will only last for a short time, while 20% thinks it is a long-term uptrend.
Cardano's team anticipates a smooth transition and assures users that there will be no delays or outages in the process.
"We anticipate a seamless technical transition, with no disruption to users or block production. Users do not need to take any action."
Join our channel to get the latest investment signals!