According to the latest data, Polkadot is starting to become blockchain layer 1 "greenest". As we know it, Ethereum will also move from Proof-of-Work to an eco-friendly Proof-of-Stake mechanism. Despite this cult transformation, Polkadot continue to dominate the energy consumption index of the blockchain. Follow Polkadot Insider, this network is ahead of the Layer 1 other like Avalanche, Solana and Cardano with 0.1 GWh.
Although Tezos has similar consumption stats, but still lags behind Polkadot's scalability.
Polkadot Insider also posted a tweets about top performing projects online. The list is calculated using the Galaxy Score that assesses the overall health and quality of the project tokens.
According to the update, ChainX is the best rated project on Polkadot with an index value of 59. Followed by Moonbeam at number 58 and TribeOne at number 57.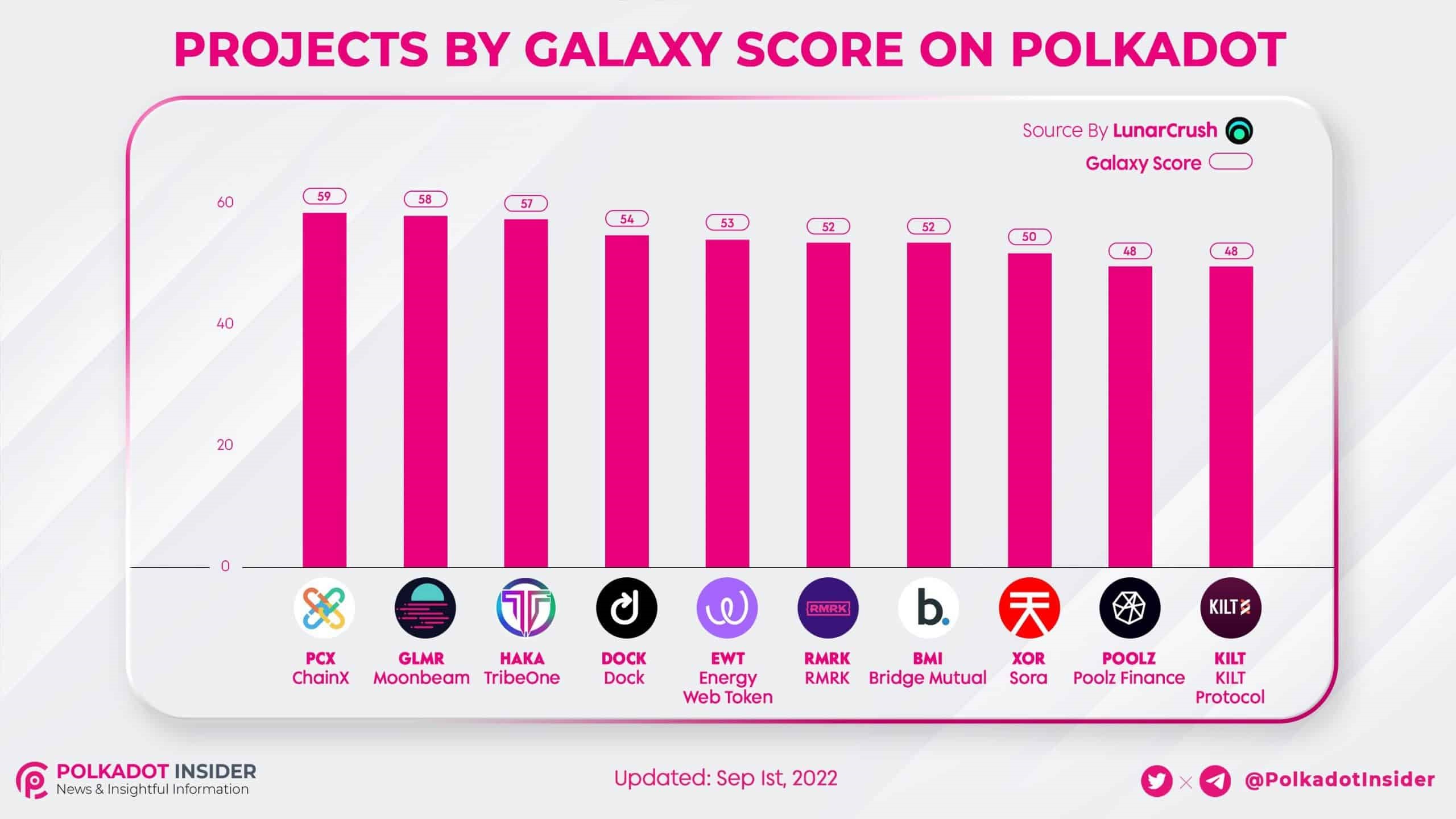 This platform also said most traded tokens on Polkadot in the last 24 hours. Specifically, LINK is the top trader-friendly token with a volume of $254.7 million at press time.
Next is DOT of Polkadot at $242.7 million. Coming in third is the MXC token with a much lower trading volume at $27.8 million.
What's next for Polkadot (DOT)?
According to CoinMarketCap, DOT recently expressed optimism with a weekly gain of more than 3%. The token is trading at $7.33 at press time and is also supported by a 24 hour increase in trading volume of 30%.
Despite the latest gains, trading activity has plummeted in recent months. Looking at the chart below, the downtrend is clearly shown in the last 3 months.

In addition, the daily chart also reflects bullish activity. But difficult market conditions continue to hinder the growth of the space cryptocurrency. The operation of DOT will become an important factor driving the network's development in the future.
Join our channel to get the latest investment signals!