Gary Gensler, chairman of the US Securities and Exchange Commission (SEC), talked about regulation and compliance cryptocurrency at the conference SEC Speaks of the Practising Law Institute on Thursday (September 8).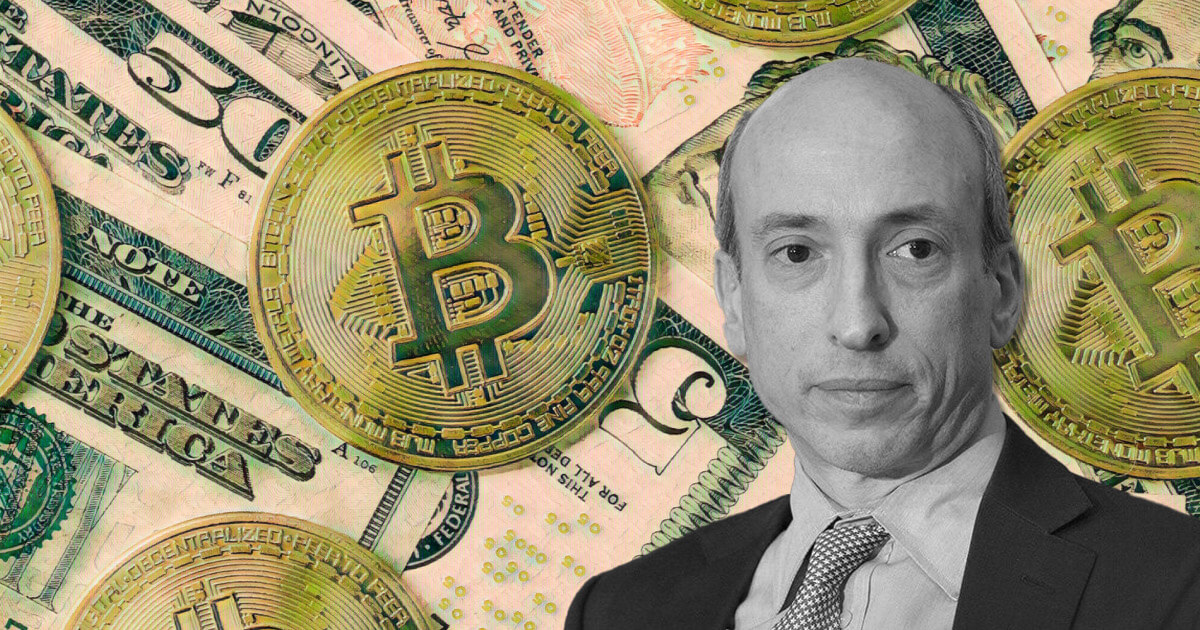 Gensler note that the core principles in the statute of SEC applies to all stock markets, including securities and intermediaries in the market cryptocurrency.
"Of the nearly 10,000 tokens on the crypto market, I believe the majority are securities. The offering and sale of thousands of these security crypto tokens is subject to securities laws."
He also acknowledged that some crypto tokens may not meet the definition of a security.
"A very small number of tokens fall into this category, although they may represent a large portion of the total value of the cryptocurrency market."
Gensler has also previously pointed out that Bitcoin, the largest cryptocurrency by market capitalization, is a commodity and is regulated by the Commodity Futures Trading Commission (CFTC).
However, in his speech on Thursday, the SEC Chairman described:
"Bitcoin, the first cryptocurrency token, is what some call 'digital gold': trades like a precious metal, a speculative store of value, scarce – but digital."
Gensler pointed out that some in the crypto industry have called for more "guideline" towards crypto assets. He emphasized that over the past 5 years, the SEC "has consistently made its guidance quite clear through KNIFE Report, Munchee Order and dozens of enforcement actions, all voted on by the Commission."
Emphasizing the need for investor protection, the SEC chairman said:
"I have asked SEC staff to work directly with entrepreneurs to register and administer their tokens, as appropriate, as securities."
Gensler also noted that "a small number of crypto security tokens have been registered under current regulations." However, he acknowledged that given the nature of crypto investments, "there can be some flexibility in applying existing disclosure requirements."
As for crypto intermediaries, Gensler details:
"I have asked staff to work with intermediaries to make sure they register each of their functions – exchange, broker-dealer, custodian function, etc."
"I look forward to working with crypto projects and intermediaries to comply with the law. I also look forward to presenting to Congress on various legislative initiatives while maintaining the strong authorities we currently have."
"I have asked staff to review using our regulatory toolkit to be able to refine compliance for intermediaries and crypto security tokens."
On Friday, the SEC revealed plans to create two dedicated offices to review filings related to crypto assets.
Join our channel to get the latest investment signals!