Một cuộc tấn công phát lại nhằm vào cầu nối Omni đã mang về cho hacker 200 WETH từ chain Ethereum PoW.
On September 18, security company BlockSec announced shown replay attack on chain Ethereum PoW.
Kẻ tấn công đã chuyển 200 WETH từ chain Ethereum PoS over the Omni bridge. According to the report, the transaction is repeated on the chain Ethereum PoW.
The Omni Bridge cannot validate the actual chainID before approving the transaction. As a result, the PoW chain was withdrawn 200 WETH.
According to the security company Certik, hackers transfer money through Mex Global to be able to withdraw cash.
Ethereum PoW is safe for users
From the TX hash of the mining attack, ETHPoS and ETHPoW have different transaction data.
ETHW Core developers clarify that a replay attack is not possible on Ethereum PoW because the chain already enforces EIP-155.
According to ETHW Core, the attack exploited a contract vulnerability of the Omni bridge. The bridge has now been announced to resolve the issue.
By design, EIP-155 includes the chainID of the transaction to avoid replaying the transaction on different chains.
ETHW adoption is slow
Since its launch on September 15, Ethereum PoW has not been well received by the crypto community.
Top exchanges like FTX, OKX and Bybit opened spot trading for ETHW tokens on September 16. As a result, the ETHW price hit an all-time high of $60.68.
However, with the overall bearish situation in the market and the lack of enthusiasm after The Merge, ETHW has dropped below $5, losing more than 90% of value from its all-time high as of press time. .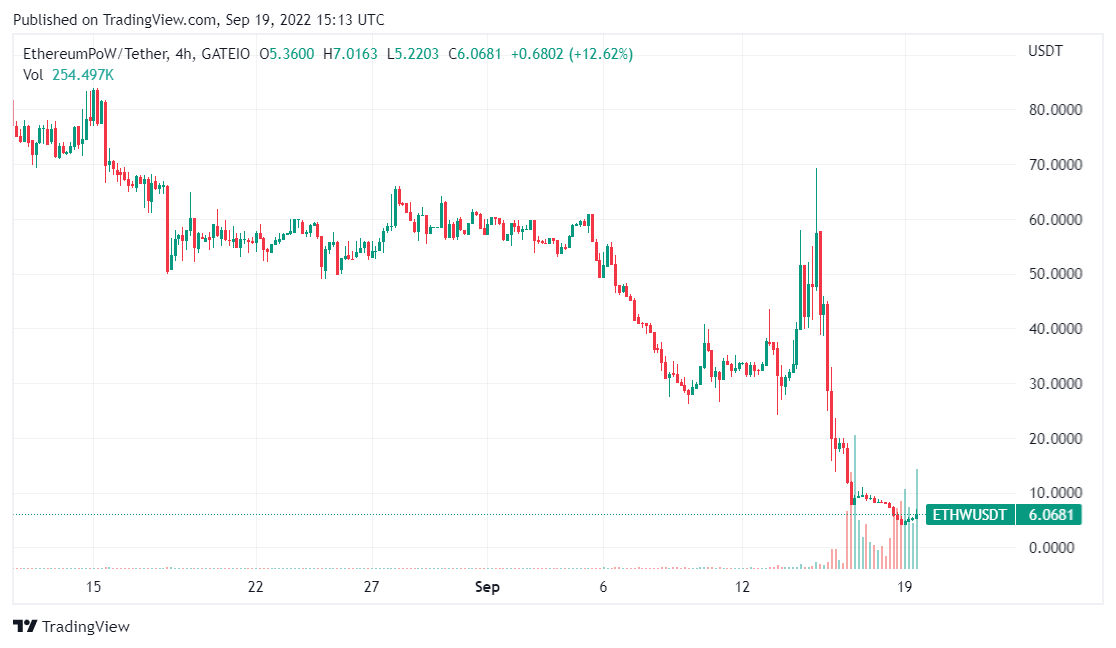 Grayscale has hinted at a plan to sell off its 3.1 million ETHPoW airdrop tokens. The company said it would sell and redistribute the proceeds to shareholders.
Join our channel to get the latest investment signals!