Ethereum (ETH) fell on June 16, indicating that its drop, coincided with the Federal Reserve's announcement that it would raise interest rates to 0.75%.
Are the bulls stuck in Ether?
ETH dropped 9.2% to around $ 1,070 in a day after it recovered 23% from lows near $ 1,000, its worst since January 2021.
The pair's bullish move ETH/USD, followed by a sharp correction, appeared in tandem with US stocks, confirming that it is trading like a risk asset.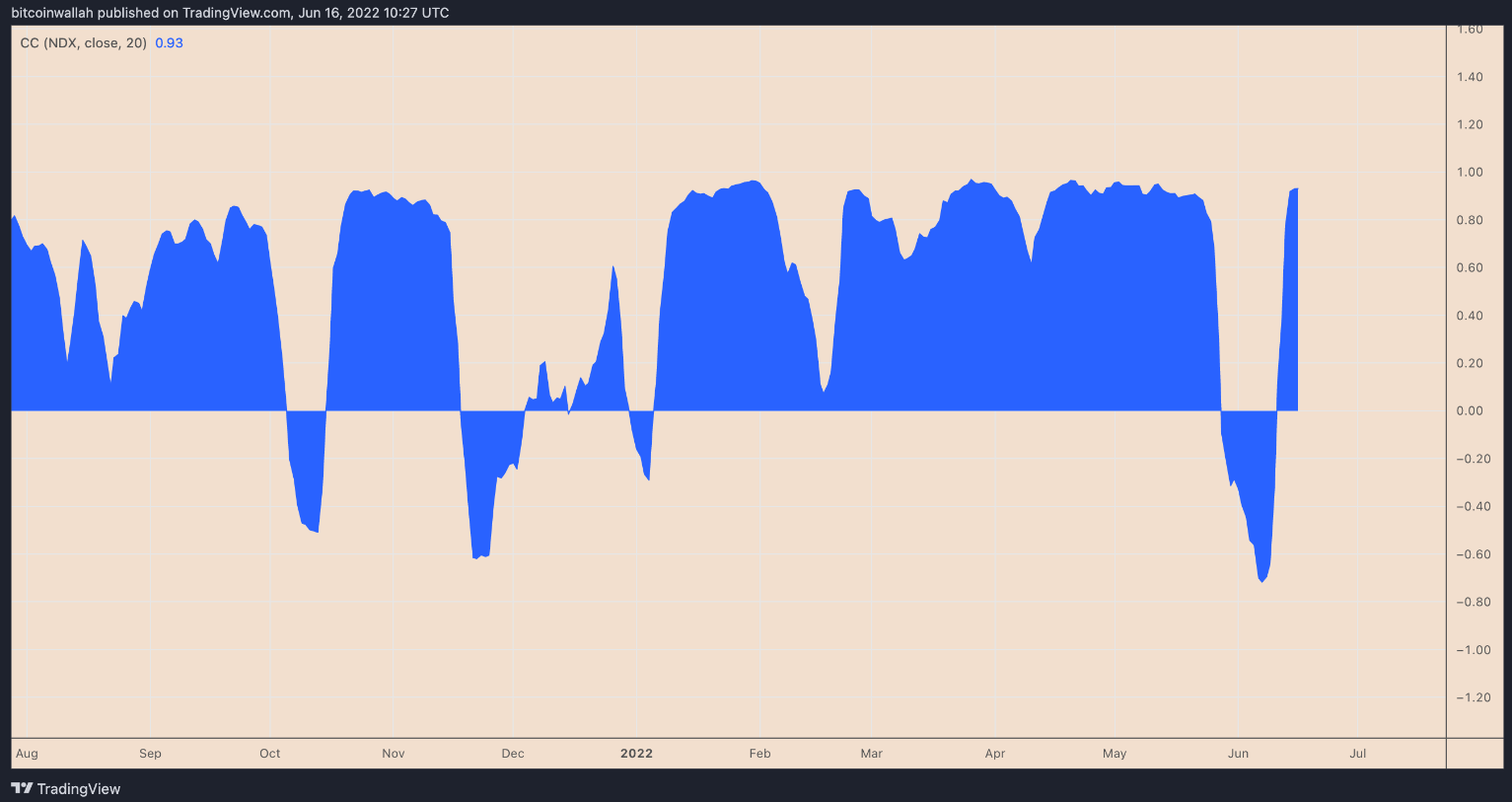 The correlation coefficient between ETH/USD and Nasdaq | Source: TradingView
The drop means Ether has lost 77% in value since November 2021 and is currently trading below the "real price" of $ 1,740, according to data from Glassnode.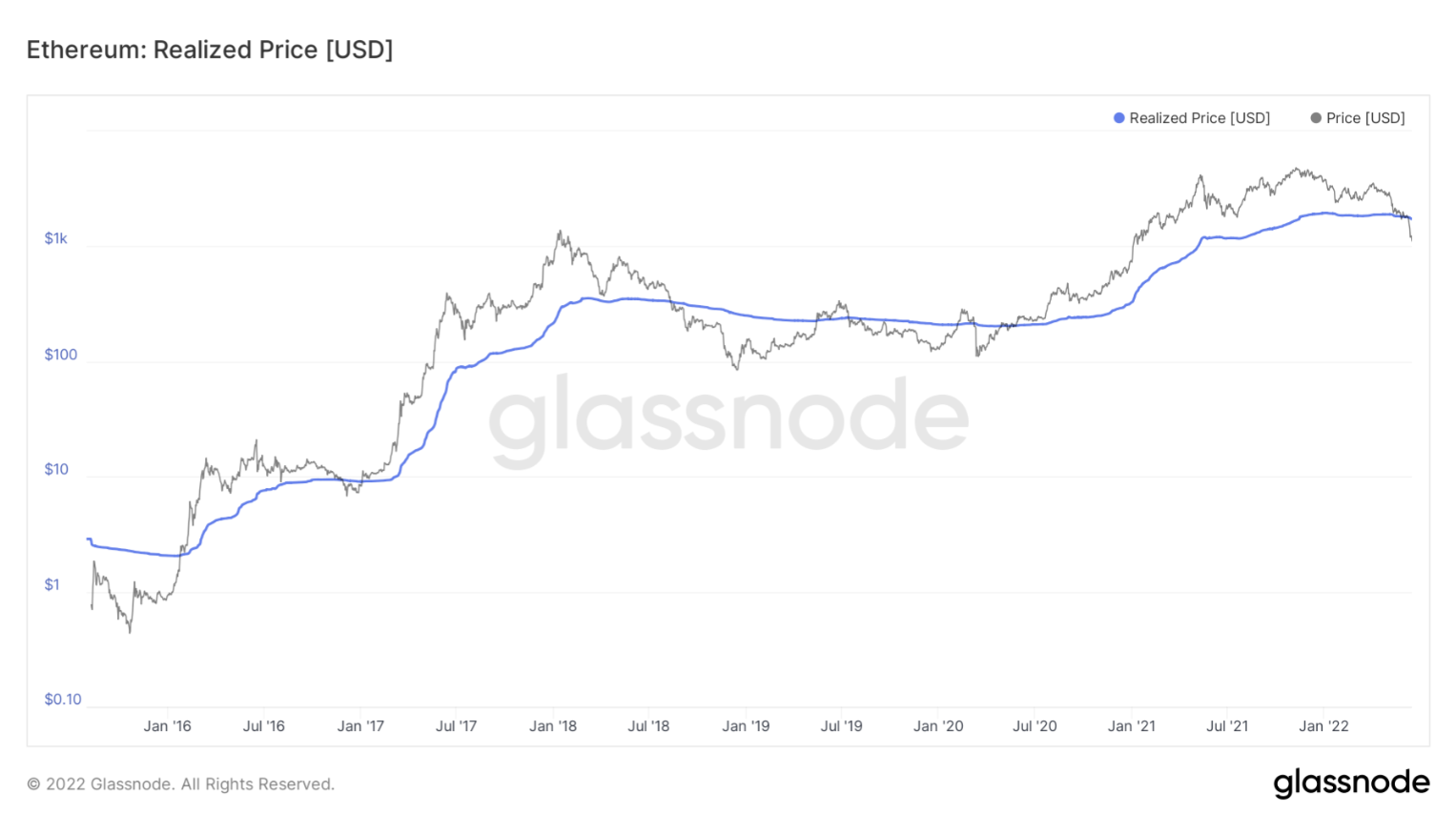 Actual price of Ethereum (USD) | Source: Glassnode
Additionally, the rising interest rate environment adds to selling pressure, with investors moving away from high-risk trades and seeking safety in traditional hedging assets, such as cash.
Investors' confidence in cryptocurrencies also eroded after the collapse of Terra (originally LUNA, now LUNC), a project stablecoins $40 billion algorithm and lending platform Celsius Network decided to suspend withdrawals.
On top of that, Three Arrow Capital, a crypto hedge fund overseeing nearly $10 billion as of May 2022, is said to face insolvency risk. Fears of a domino effect have further limited the crypto market's rally, hurting Ether.
ALERT: 3AC $250 Million $ETHCARD Position Will Be Liquidated at ≈1000

June 15, 2022
From a technical perspective, Ether's recent rally looks like a bear market rally, likely due to investors taking profits short.
Specifically, investors close their short positions by buying back the underlying asset in the market — usually at a lower price than it was at the time of borrowing — and paying it back to the lender. That spurred the asset to recover from major downside moves, but it did not indicate a bullish reversal.
These small rallies can be a bull trap for investors who mistakenly believe this rally is a sign of bottoming.
On the other hand, experienced bears will use this pump to open new short positions at the local top, knowing that the market trend has not changed.
ETH's "bear flag" shows more losses to come
Ether's "bear flags" on lower timeframes are supporting the scenario that the rally is a bull trap.
A bear flag is a bearish continuation pattern that forms when price consolidates inside a triangle structure after a strong downward move.
According to the rules of technical analysis, traders measure the profit target of a bear flag by taking the height of the previous drop (known as a "flagpole") connected to the breakout point, as shown below. .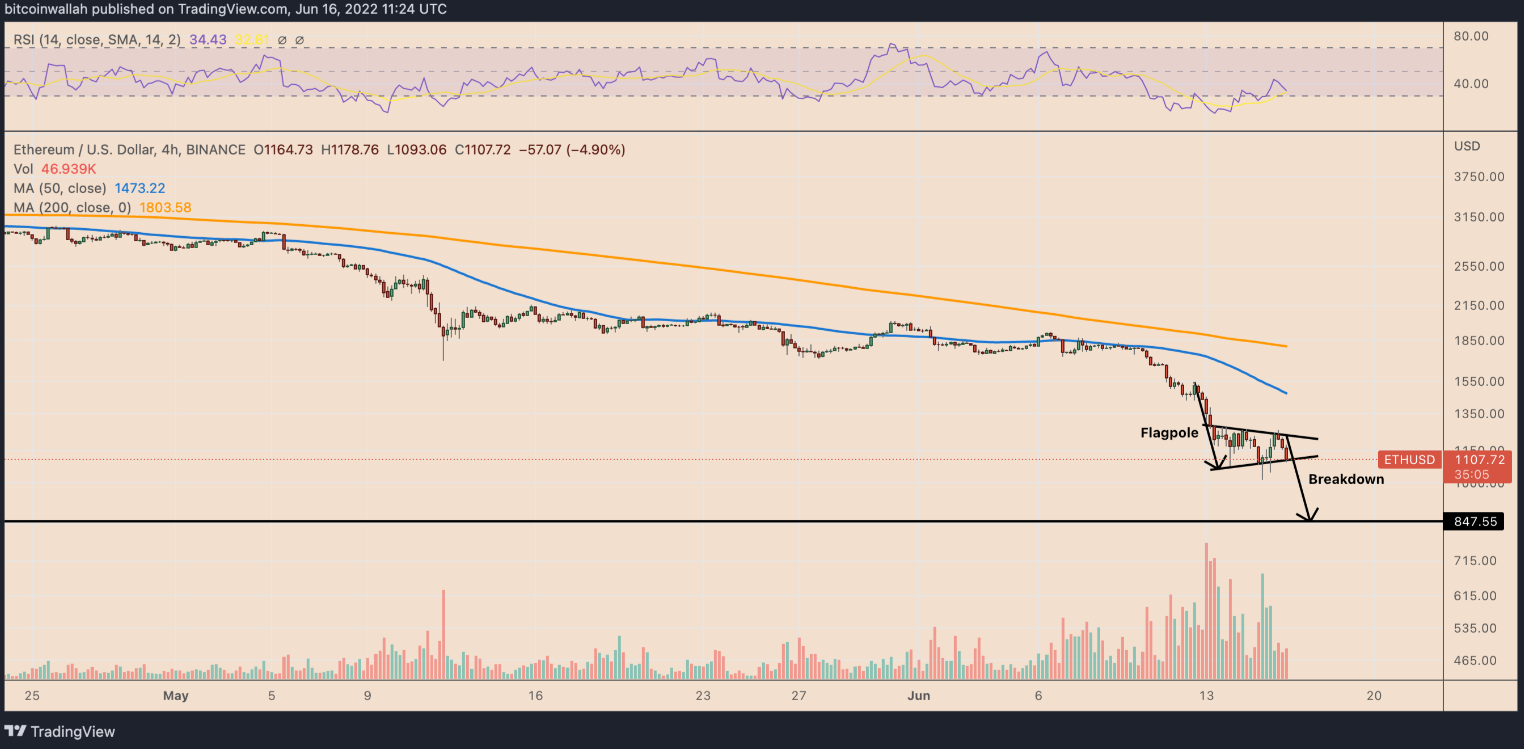 ETH/USD 4-hour chart | Source: TradingView
This puts the next downside target for ETH price at $ 850, down nearly 25% from the June 16 price.
Join our channel to get the latest investment signals!