All investors Bitcoin All are looking for signs of a bottom, but this week's price action indicates that we are not here yet.
According to Blockware Solutions Market Intelligence, evidence can be found when consider monthly profit of Bitcoin (BTC), which was hit by one of the largest and fastest declines the market has ever seen.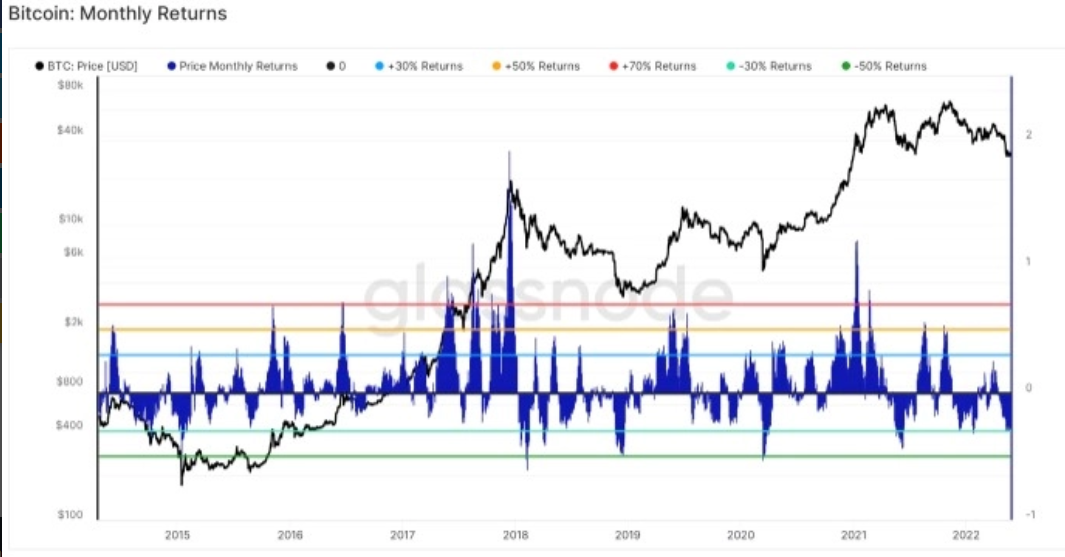 Monthly profit of Bitcoin | Source: Blockware Solutions
Bitcoin continues to trade in an increasingly narrow range, which is gradually tilted to the downside as global economic tensions increase.
Whether the price will continue to trend lower is a popular topic of debate among analysts cryptocurrency and the majority of opinions suggest that the downtrend will continue.
Market continues to drop until BTC regains $ 45,000
According to Blockware Solutions, there are many indicators that point to a bearish outlook when BTC still trading below the $ 45,000 – $ 47,000 range.
This includes the fact that Bitcoin started 2022 at $ 46,200 while the 180-week exponential moving average, shows that BTC is in a downtrend and the indicator is currently at $ 47,166.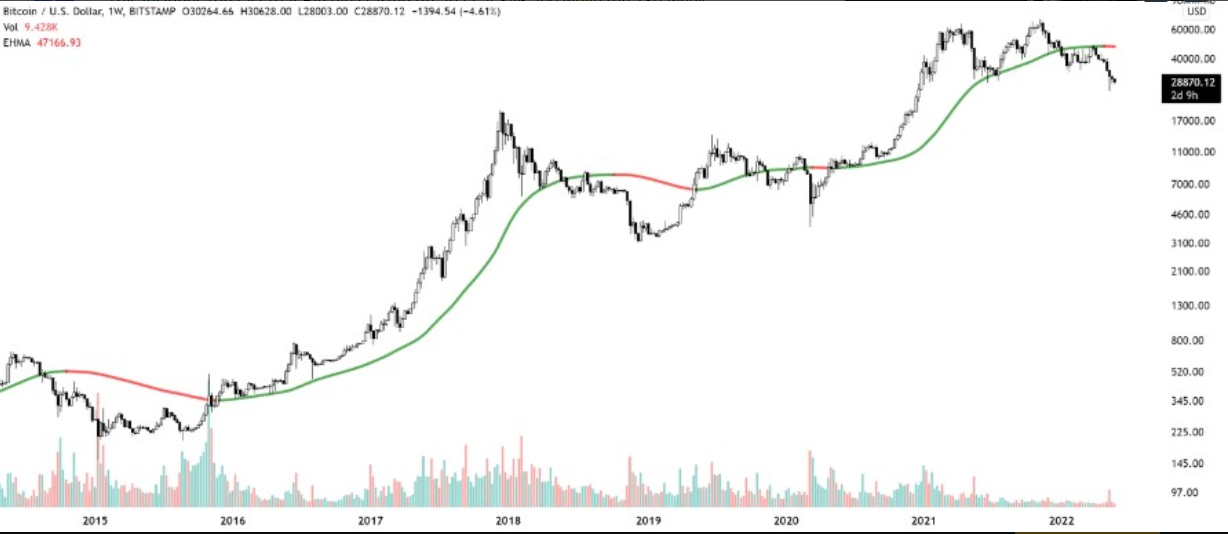 BTC/USD price action with 180-week exponential moving average | Source: Blockware Solutions
Short-term holders, defined as those who have been in the market for less than 155 days, have been affected by the market weakness with a current short-term holder basis cost of $ 45,038.
The combination of the above signals suggests that sentiment towards BTC will remain bearish as long as the price is below $ 45,000.
Where is the bottom of Bitcoin?
Despite the analysis of the current crash, there are a few signs that the market may be in the process of finding a bottom.
Follow data from Glassnode Uncharted, after Bitcoin dipped below $ 30,000 in early May, "network activity increased with volume Bitcoin transaction increases while the network decreases in value."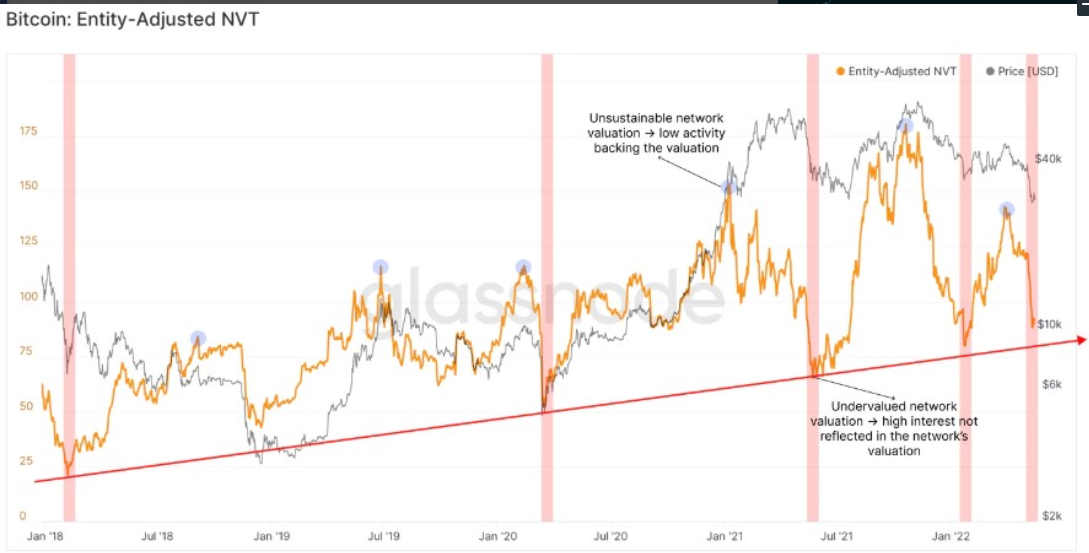 Bitcoin Entity-adjusted NVT Indicator | Source: Uncharted
Follow Glassnode:
"This phenomenon has historically signaled a major buying opportunity."
To further support the claim that Bitcoin is currently in a good buy zone, the report pointed out that the Entity-adjusted Dormancy indicator Flow, has been consolidating in what was previously considered the optimal buying zone.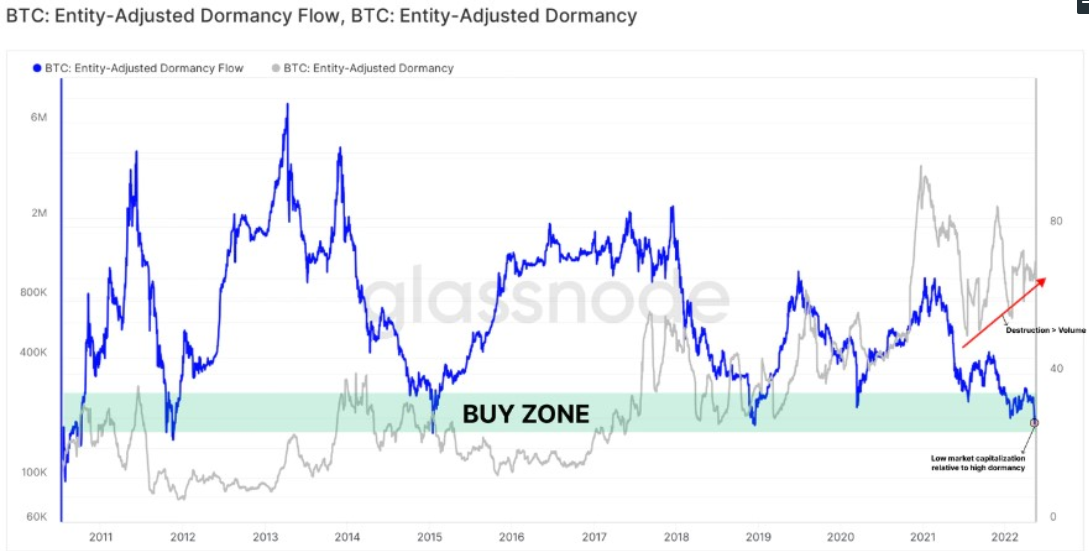 Entity-adjusted Dormancy indicator Flow and Bitcoin's Entity-adjusted Dormancy | Source: Uncharted
Likewise, according to Blockware Solutions, a number of data points suggest the market may be bottoming, including the Mayer Multiple, a metric that compares current market prices to a 200-day moving average, which is currently "nearly near" hit a record low."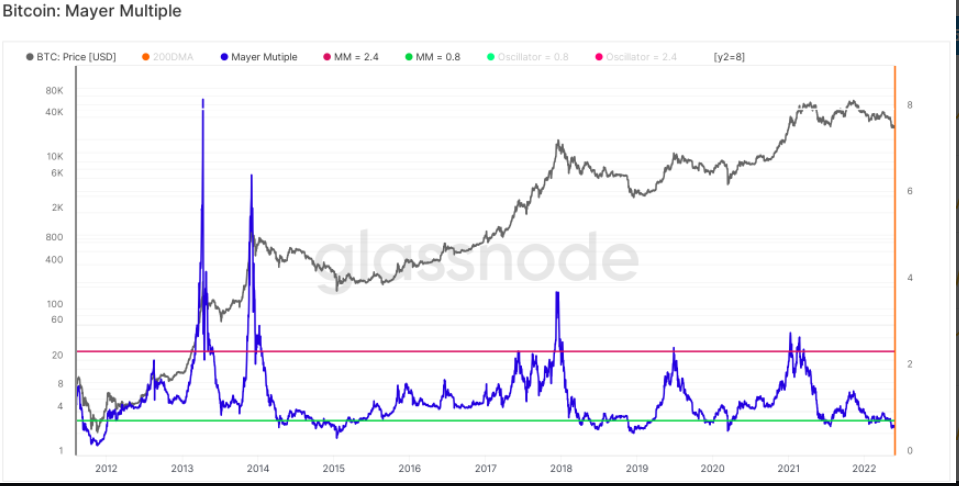 Bitcoin Mayer Multiple Indicator | Source: Blockware Solutions
While multiple data points confirm that the market cryptocurrency is in a bear market, there are signs that sellers are exhausted and the market is looking for a bottom. While the bottom is still unknown, a number of indicators are now pointing to solid support near the $ 21,000 area.
Join our channel to get the latest investment signals!