When Bitcoin spiked past the $23,000 resistance after the recent drop below $19,000, many expected a breakout to signal a near-term recovery.
Weekly report of Glassnode predict that cryptocurrency The top is forming a "real bottom" as the actual price is now around $22,000. Meanwhile, on-chain data indicates holders' unrealized losses Bitcoin reached a historical level that would indicate the bloodbath was coming to an end.
Near bottom
Glassnode found that BTC stay in bear market whenever trading below real price. Time is below this level knife active for 157 days from 2011 to 2012, 301 days from 2014 to 2015 and 301 days in 2018. So far, in 2022, Bitcoin just spent 35 days below the actual price – a metric that shows the on-chain cost base of supply Bitcoin.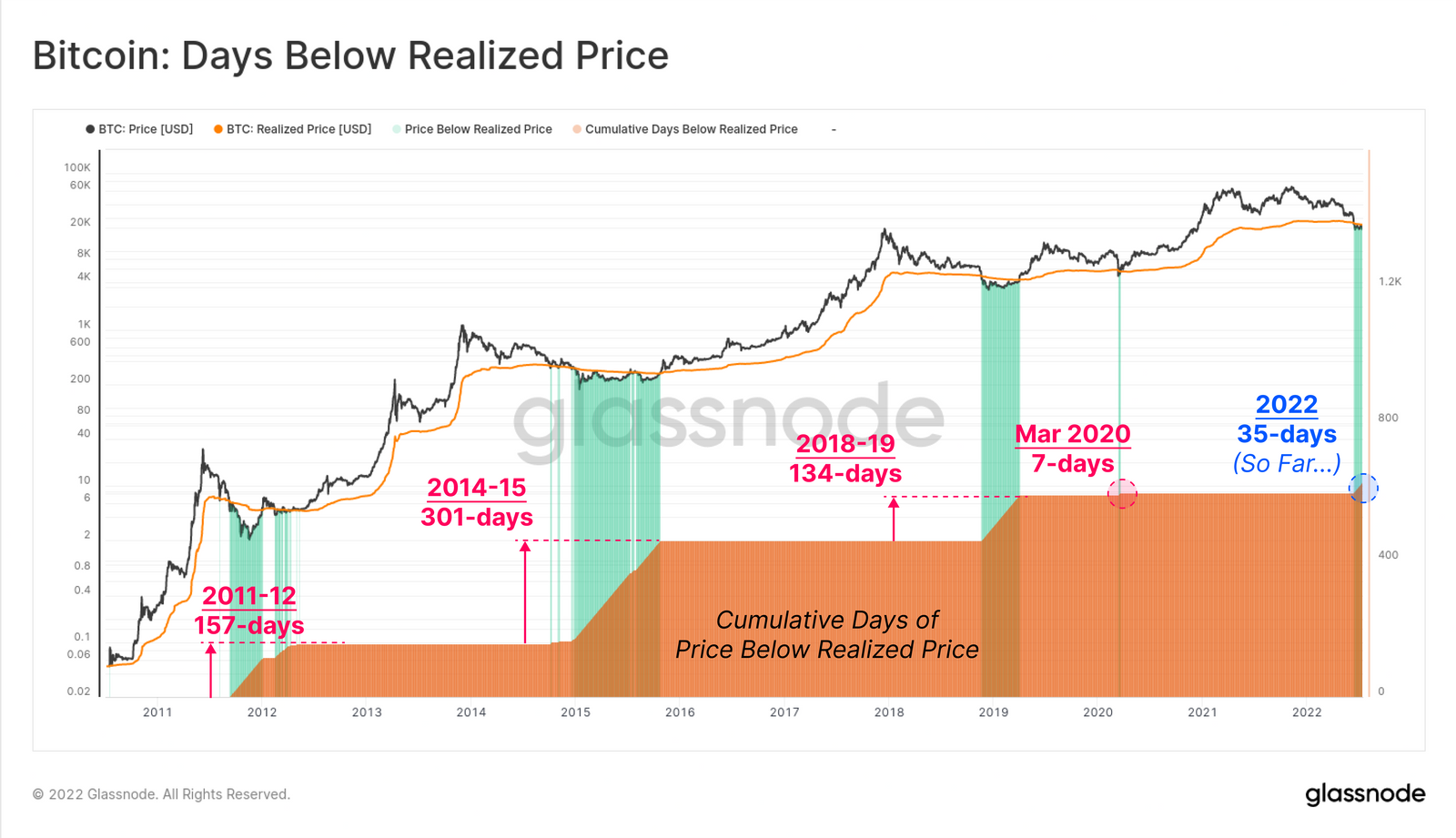 Another metric that indicates an asset's relative strength is unrealized losses. It shows the severity of the market wipeout as well as the percentage of holders losing. During the period of strong market decline from May to July, the unrealized loss of BTC ranging from $165 billion to -198 billion USD, which is equivalent to 55% market capitalization. This percentage is higher than that recorded during the 2020 crash but still lower when the price hit the 2018 bear market low, as it signals a market bottom may be forming.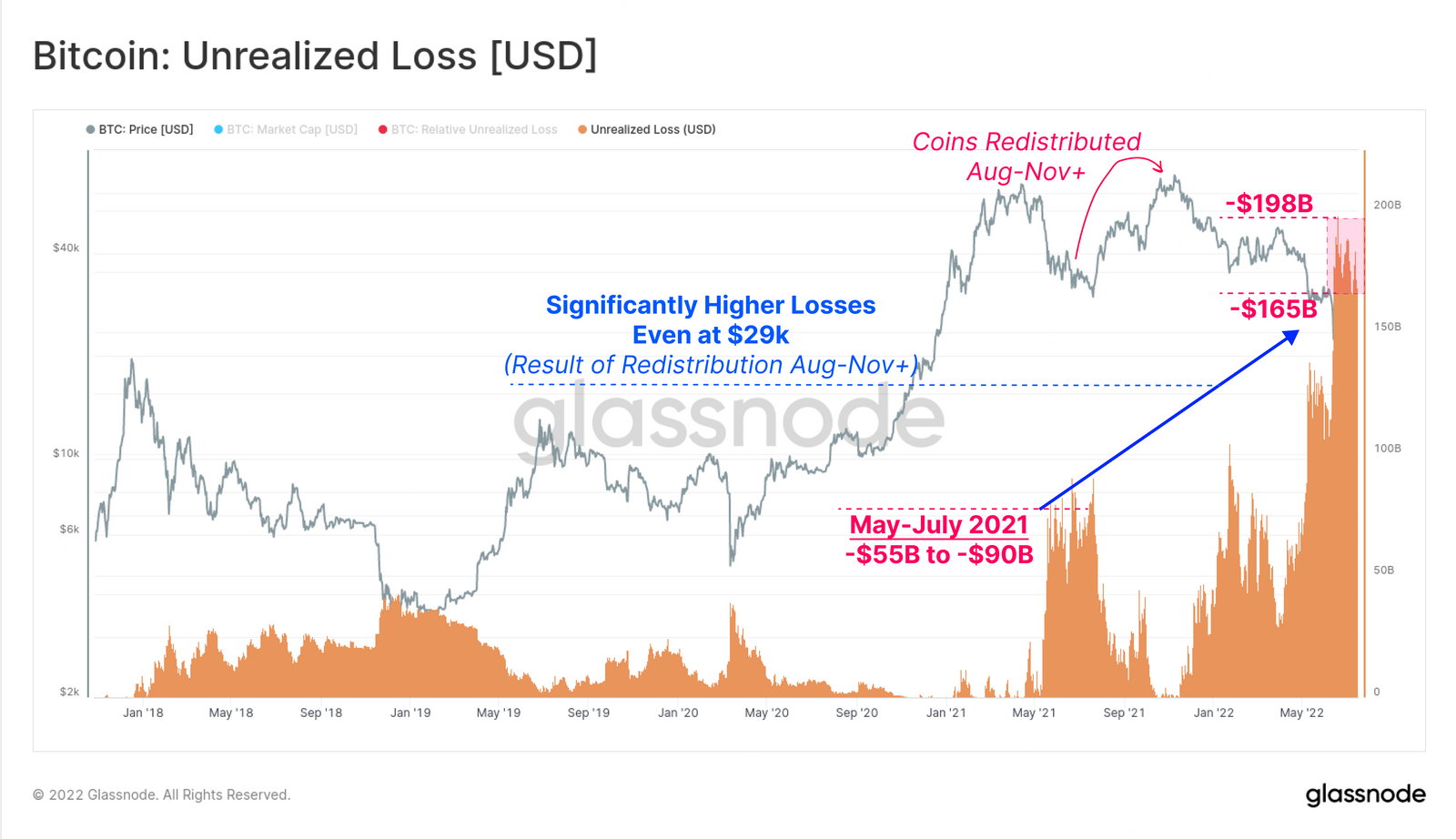 In previous cycles, Glassnode said that a recovery signal is always accompanied by a strong increase in the number of short-term holders with strong profits. Similar to the past, when Bitcoin was at a cyclical bottom, no short-term holders profited as the trading price was mostly lower than the initial purchase price. But this means we are in an accumulation zone from which the market can recover quickly.
As observed from other bear markets in the past, the analytics firm notes a deep capitulation event must occur as a final step to discharge all remaining marginal values and burn out sellers. Two such events occurred during the crisis Luna, causing a total net loss of 27.77 billion and 35.5 billion dollars, respectively, over the 30-day period. The company concludes that a bottom may be forming following such a scale of liquidation.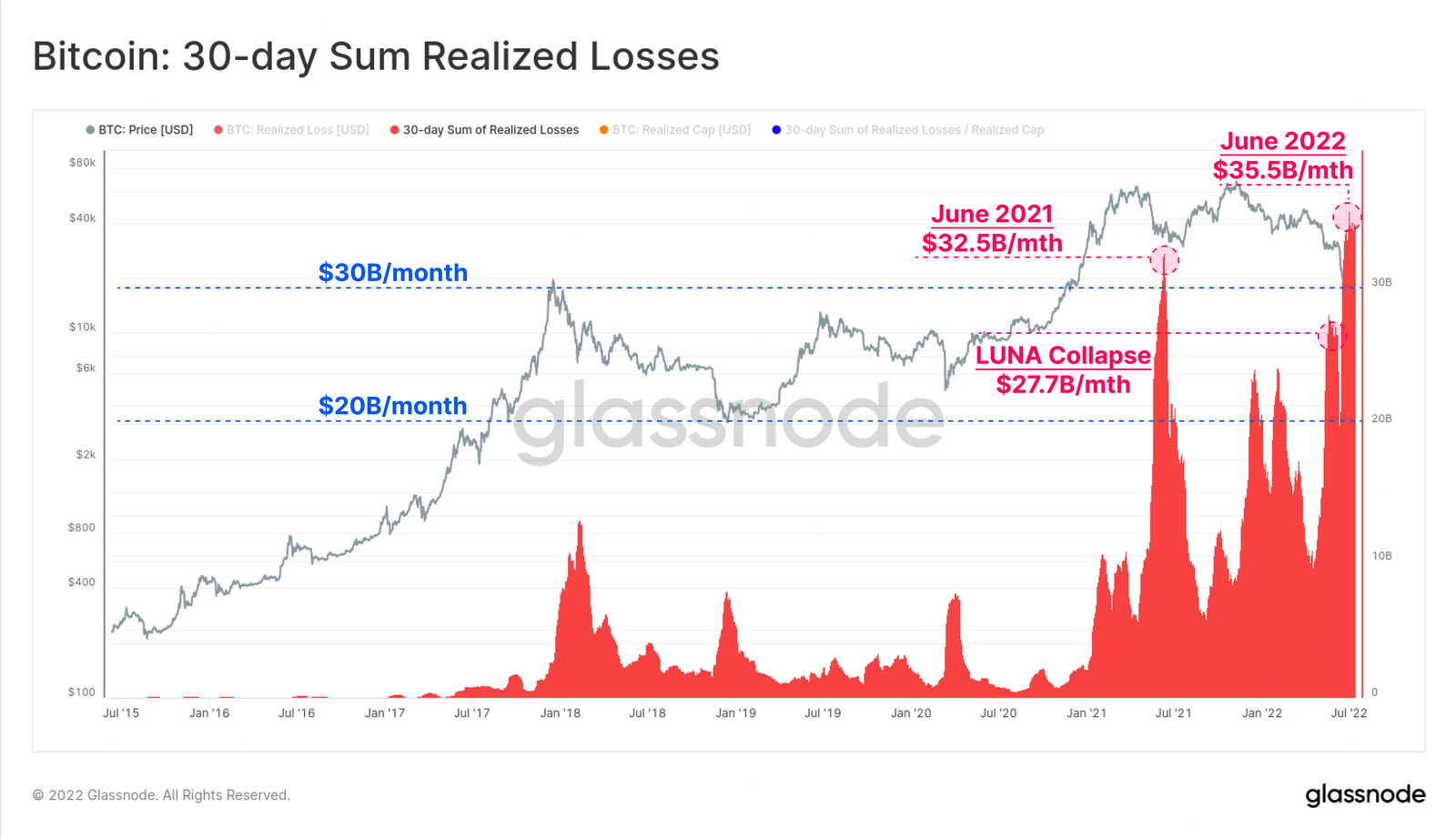 Grayscale: Haven't found the bottom yet
A new report released by Grayscale Investments also compares the current bear market to those in previous cycles, deducing that winter cryptocurrency ongoing could extend for another 8 months if it follows the same pattern as in the past.
The asset manager believes that now represents the best buying opportunity, and regardless of the severity of each historical bear market, the industry has always recovered stronger than before.
Join our channel to get the latest investment signals!