Before the ecosystem Terra collapsed, CEO ChangPeng Zhao (CZ) of Binance already comment "Definitely a diamond hand" when talking about still HODL 15,000,000 tokens LUNA but Binance received after investing 3 million USD in Terra.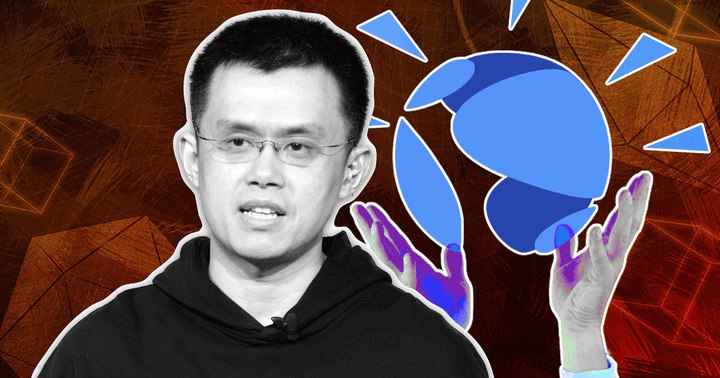 ChangPeng Zhao – CEO of Binance
"Diamond hands" is a popular phrase on Reddit and Twitter – roughly referring to people who hold on to the amount of cryptocurrency they have bought regardless of price fluctuations.
At its peak, this figure was worth $1.6 billion. But as of May 18, they are only about 2,740 USD.
Despite the huge loss, CZ said that Binance is willing to step aside and request reimbursement for retail users first from a user protection perspective.
CZ has revealed the company's major transactions with Terra and the amount LUNA which the company holds to increase transparency as well as "protect users".
In addition to disclosing the company's LUNA holdings and associated addresses, CZ also said Binance made $12 million. UST through staking of those holdings. However, since Binance does not require fees for pairs UST so the company almost does not charge transaction fees.
CZ emphasized that the priority in this difficult time is "protecting users". For that reason, he asked the Terra team to compensate the retail users first.
Continuing the series of comments, CZ tweeted a "diamond hand" and noted that this non-trader strategy is best used with a diversified portfolio, but this is not financial advice.
"Binance received 15,000,000 LUNA (US$1.6 billion at peak) after initial investment (3 million USD). 560x profit at the top. This coin is still on the address we received it."
"Definitely a diamond hand, the coins have never been moved from the receiving address. This is a non-trader holding strategy. If you adopt this strategy, you should also diversify."
This is what diamond hands look like, the coins were never moved off the receiving address.

This is a non-trader hold strategy. If you adopt this strategy, you should also have some diversification. NFA. https://t.co/yRtAHlzHmz

— CZ Binance (@cz_binance) May 17, 2022
Terra investors prepare to sue Do Kwon
South Korean law firm LKB & Partners is reportedly preparing to sue Terraform Labs co-founder and CEO Do Kwon for fraud, on behalf of investors who suffered financial losses as a result of Terra's collapse this week. before.
The Terra disaster seems to no longer be the story of the crypto market alone, but is now even related to the Korean justice system.
According to a report Wednesday from local news outlet Munhwa Ilbo, Korean investors who suffered damage from Terra's sudden collapse last week are planning to sue Terraform Labs co-founder and CEO Do Kwon for fraud. According to the report, affected investors are seeking to seize his assets. Kim Hyeon-Kwon, a partner at the leading law firm LKB & Partners in Korea representing the investors, told local media that the company is preparing to file a complaint against Kwon with the Seoul Metropolitan Police Agency.
"There are investors involved from a law firm, and we plan to file a complaint against CEO Kwon with the Seoul Metropolitan Police Agency's Financial Investigation Unit."
According to the report, the company also plans to submit a request to the Seoul Southern District Prosecutor's Office seeking to seize Kwon's assets next week.
On the other hand, social media buzz and numerous reports from local media suggest that Kwon and another Terra co-founder, Daniel Shin, could face multiple lawsuits in South Korea from a different groups of investors. The reason is that Terra fell into a dramatic death spiral last week due to the collapse of the UST and LUNA tokens.
Terraform Labs, the company Kwon and Shin founded to launch Terra, has been trying to resolve the issue since then, with some Terra fans calling for the launch of a new ecosystem without the involvement of Terraform. company. The company's internal legal team also resigned, including Marc Goldich, Lawrence Florio and Noah Axler. The three attorneys' LinkedIn profiles show they stopped working for the company in May.
Besides facing investors LUNA and UST in court, Kwon will likely have to explain Terra's failure to the Korean parliament. Earlier, South Korean member of parliament Yun Chang-Hyun called for an immediate hearing on Terra, with testimony from Kwon and local exchanges.
Join our channel to get the latest investment signals!