Disney's product diversification
VeVe will release a digital collection of Disney characters on its platform. The collection will include famous characters from Disney movies such as Star Wars, Pixar (Toy Story, Cars, ...) and others. The first announcement was posted on VeVe's Medium channel.
NFT of these characters will be used to advertise Disney+. Besides, NFT This will be called "Golden Moments" because the gold models of the characters will be in digital form.
VeVe is expected to release the collection by November 12 (Disney+ date). Buyers NFT of VeVe without registering Disney+ is expected to receive 3 months of free service. Those who purchase the rare "Ultra-Rare" collection will receive 12 months of service. However, the Disney+ giveaway is only available in a few regions.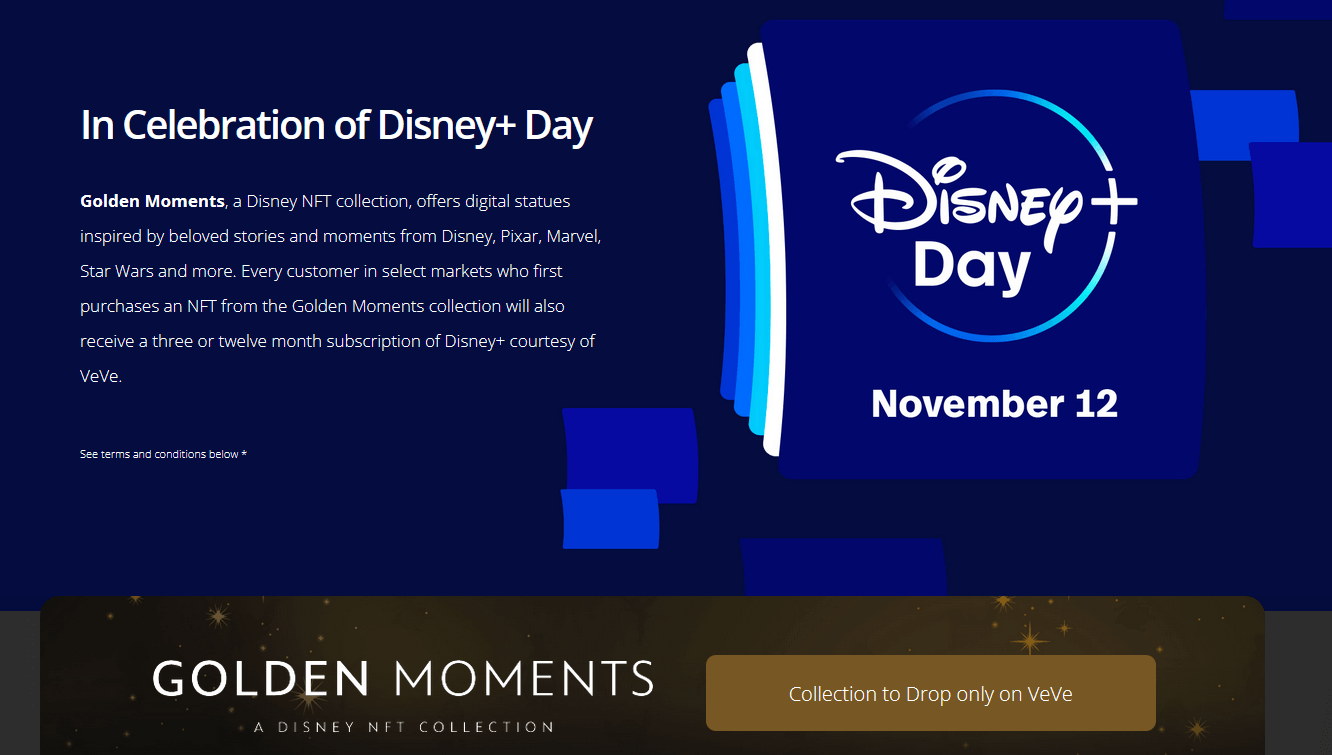 VeVe's opportunity
We have already seen digital comics on the VeVe market including Marvel and DC. The number of users of this platform has surpassed 500 thousand people and almost 2 million NFTs have been sold. Earlier in October, VeVe celebrated New York Comic Con with a daily airdrop of exclusive NFTs of characters like Spider-Man and Thanos.
With the success of its partnership with VeVe, Disney has scaled up with more characters. The move brings Disney into the ranks of today's major IP (Intellectual Property) NFT entrants including Funko Pop, Hasbro and Mattel.
VeVe and its parent company Ekami use the layer2 ImmutableX extension protocol for this NFT. Financial details surrounding the partnership are yet to be made public.
Ecom and its native token OMI have performed very well since their initial launch earlier this year.
Join our channel to get the latest investment signals!