The past few weeks have been tumultuous, even for seasoned market participants. Market cryptocurrency lost enormous value and countless players were wiped out. This time, not even the big names can withstand the harsh backdrop, such as hedge fund Three Arrows Capital (3AC) is headquartered in Singapore.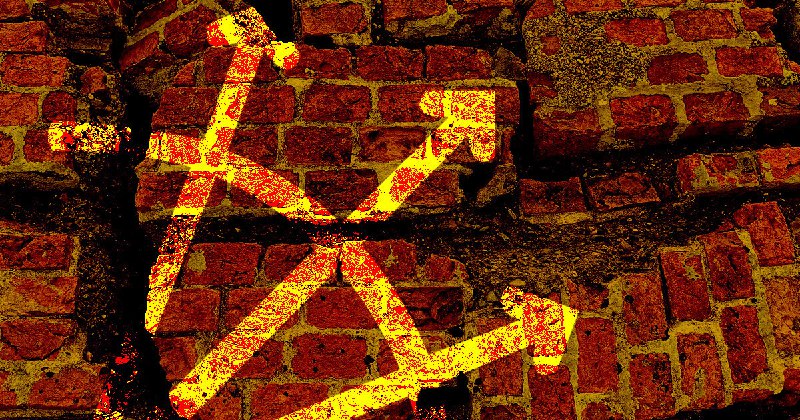 3AC was founded by Kyle Davies and Su Zhu in 2012. The two were fellows at Columbia University and later colleagues at banking giant Credit Suisse.
Over the years, 3AC has risen to become one of the leading companies in the industry, holding shares in many projects such as: LUNA, Aave, Avalanche, BlockFi, Deribit and Solana. During its development, the company took on riskier activities in the market and when LUNA collapsed in May, it triggered a chain of reaction events that ultimately resulted in bankruptcy.
While rumors have been circulating on Twitter before, the Financial Times report on June 16 that 3AC failed to respond to margin calls. A few days later, the Wall Street Journal reported that 3AC may not be able to repay the money borrowed from the broker cryptocurrency Voyager Digital, totaling $665 million.
Voyager Digital then had to file for bankruptcy, and CEO Ehrlich made it clear that 3AC's default was the main cause. Not stopping there, 3AC's failure to respond to margin calls further affected the industry.
As a result, 27 companies were affected, with a total loss of more than 3 billion USD.
Overview of the collapse process 3AC
At its peak, 3AC managed about $18 billion in cryptocurrencies, making it one of the industry's leading players. This huge number was achieved through initial investments in successful projects such as Ethereum and Avalanche.
So, what brought such a powerful company to the brink of bankruptcy? Poor risk management, imprudence in dealing with business partners and a significant part of greed have plunged 3AC into the abyss.
LUNA: The UST incident is the starting point
Initiating 3AC's troubles is failure of LUNA and algorithmic stablecoin UST. 3AC holds a large portion of both assets, worth around $560 million at its peak and around $600 after the price dropped to almost zero for a few days.
3AC built the above position using highly leveraged funds. It is worth mentioning that 3AC poured money into Anchor Protocol unknown to the counterparties.
From rumor to fact
Things began to come to light when Zhu Su disappeared from social media and from the public eye. Along with other things like 3AC selling 60,000 stETH, this led to the first rumors of the company being unable to meet its margin call on June 14. After the LUNA disaster, few would have imagined that 3AC would now be affected as well.
Soon after, news sources revealed 3AC had $245 million ETH sent on the lending platform Aave, which they used as collateral to borrow $189 million USDC and USDT. So the loan-to-value ratio is just 77%. 3AC was unable to repay this loan nor increase its collateral. And things get worse from here.
One of the first victims Speak up publicly as head of trading Danny Yuan of market maker 8BlocksCapital:
"11) What we learned is that they were long leveraged everywhere and got margin calls. Instead of responding to margin calls, they stopped contacting everyone. Platforms have no choice but to liquidate their positions, causing the market to continue to dump."
Margin calls increase rapidly in a very short time. 8BlocksCapital also expected returns from 3AC but this did not happen. Not only that, there isn't any sign of recovery from 3AC officials, except for one line tweets from Zhu on June 15:
"We are in the process of communicating with the parties involved and are fully committed to resolving this matter."
Who is most affected by the bankruptcy of 3AC?
To understand the full impact of the 3AC crash, here's an overview of some of the prominent victims who were pulled into the quagmire along with the top hedge fund. In total, Three Arrows Capital owes US$3.5 billion to more than 20 different companies:
– BlockFi: heavy loss after liquidation of 3AC, repurchase terms agreement with FTX
– Voyager: lend 3AC $650 million
– Genesis: lend 3AC 2.36 billion USD
– Deribit: 3AC is an investor of DRB Panama. On June 24, they must file for liquidation in the British Virgin Islands
– Blockchain.com: lend 3AC $270 million, lay off 25% employees
– Finblox: 3AC as an investor, had to close withdrawals in turmoil.
Liquidation and consequences
On June 29, a court of the British Virgin Islands ordered the liquidation of 3AC, which is currently being overseen by consulting firm Teneo.
3AC filed for Chapter 15 bankruptcy in the Southern District of New York shortly thereafter in early July.
In the days that followed, people asked where were Su Zhu and Kyle Davies and why didn't they contact their creditors? On July 12, a district court in the United States froze the remaining assets of 3AC in the United States due to the inability to contact the founders.
Right after that, Teneo was announced liquidator Russel Crumpler's 1,000-page affidavit about the collapse of 3AC. Furthermore, a few small but worth mentioning details regarding Zhu and Davies' "costs" were spread around. For example, they prepaid for a yacht costing $50 million, while Zhu and his wife bought two homes in Singapore worth more than $28 million.
The last major event occurred on July 22, when Su Zhu finally appeared and received many uncomfortable questions in a Bloomberg News interview. According to him, people are too comfortable in a prolonged bull market, with too much sense of security. This led to complacency and the market was so chaotic after LUNA collapsed that 3AC couldn't handle it.
Join our channel to get the latest investment signals!