One of the concerns surrounding the current insolvency concerns of some centralized lending protocols and investors is the lack of transparency.
There are currently a lot of rumors regarding Three Arrows Capital (3AC) and Celsius, but there is very little verified information. However, some figures in the intelligence space have offered in-depth market analysis crypto.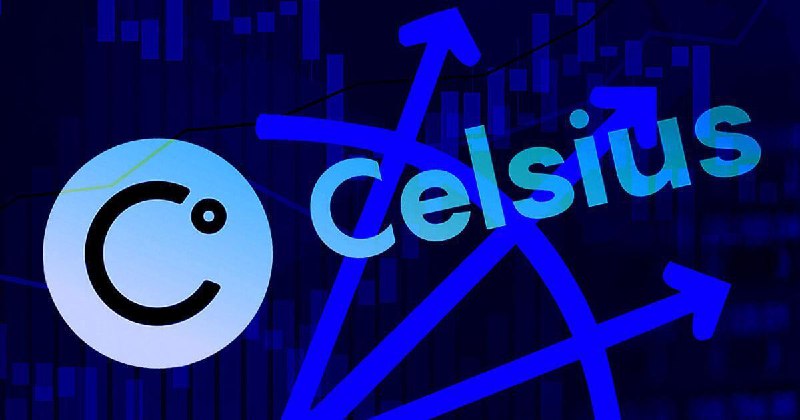 Is the crisis as bad as predicted?
One of them is the founder of the intelligence company Messari, Ryan Selkis, who runs Twitter Space. Selkis gave an assessment of the severity of the crisis 3AC.
"3AC is facing a net debt of $1.5 billion, but there is some evidence that the fund is essentially doing business as usual."
Selkis went on to explain more about the crisis, saying that "it seems like 3AC is facing too many FUDs from the sky."
Many funds, projects and lending platforms quickly evade Celsius and 3AC this week. Some have also confirmed the liquidation of positions by third parties. Tether notification that they are no longer in contact with Celsius when the fund has been "liquidated without loss". The Block also reports that:
"Cryptocurrency Exchanges FTX, Deribit and BitMEX liquidated Three Arrows Capital positions over the past week."
BlockFi and Genesis both detailed that they liquidated a sizable third-party position over the past week. However, by not naming 3AC, these positions could come from another major crypto company that is also struggling with liquidity and collateralized loans.
3AC lists BlockFi on their website as an investment partner and does not include Genesis. Many people, including Ryan Selkis, believe that these positions are in fact 3AC, but this is just conjecture at this time.
If the total exposure for 3AC is $1.5 billion, Selkis conjectures, the direct impact on the market could be rather small. That level of debt would represent just over 1% of the total market capitalization of the crypto industry and less than the value of Bitcoin that Terraform Labs sold during the crisis LUNA.
Price drop Bitcoin then mainly due to fear, uncertainty and doubt created by Celsius, Terra and 3AC, when they all hit a crisis within a month.
Industry insiders discuss the crisis
Selkis joined Twitter Space along with several other prominent CEOs and analysts from the crypto ecosystem, including BlockFi CEO Zac Prince.
Prince stated that, given the current state of crypto lending, "the path of self-regulation is not a viable option." Earlier in the conversation, he also confirmed that he agreed that more regulations would be needed after the current crisis.
Frank Chapparo, editor of The Block, also stated that 3AC has:
"affecting all exchanges, token projects… making it impossible for people to make a profit from arbitrage trading GBTC…"
Chapparo also confirmed that he has chatted with the projects, saying 3AC has reached out to them to:
"offers to hold funds, and conduct fund management for projects… They are persuading many people to deposit hundreds of millions of dollars into 3AC coffers."
According to Chapparo, "the terms of some of these transactions were also really bad," suggesting that any company that accepts 3AC's offer to hold funds could face heavy losses.
In the previous conversation, Selkis mentioned that it is difficult for these projects to accept offers of help as this could cause their token prices to plummet and be entangled in possible lawsuits in the future. hybrid, against 3AC.
Both The Defi Edge and FatManTerra have both reported that 3AC offers a return of 8% on project coffers.
Defi Edge claims that projects have reported that the project is unable to contact 3AC, claiming that some of the protocols that 3AC has invested in are in danger of collapsing…when their coffers disappear. In this case, the consequences can be huge.
FatManTerra also said:
"3AC borrowed money from many funds and partners, put it in Anchor to make a profit without informing them. The project has held the amount of UST up to 9 numbers before Terra lost the latch".
Three Arrows Capital website
Interestingly, in order to access the 3AC website, the user must confirm the terms and conditions containing declare deny the responsibility.
"Because of the risks involved, investing in the Three Arrows Capital fund is only suitable for connoisseurs, who can afford to lose a substantial part or even all of the money invested in the Fund without affecting the investment. affect their standard of living".
The language in this clause is a bit unusual because it refers to "standard of living" as an important indicator. This phrase is likely to become a major focus of future litigation, as partners may argue that their standard of living has declined after losing hundreds of millions of dollars.
The entire current situation is very vague and not much information has been clarified. This is unacceptable in an industry accustomed to the transparency of on-chain transactions. Therefore, it is necessary to increase transparency to restore confidence in the market.
Celsius Recovery Plan
Founder of web3 investment firm Bnk to the Future, Simon Dixon, who led the first round of investments for Celsius has announced a recovery plan for the struggling platform. The recovery is geared towards "both the Celsius community and the investor community (Bnk to the Future) due to the recent withdrawal halt."
Dixon compared the current situation to 2011 and the collapse of Mt. Gox before saying: "I believe he will find the right solution when financial innovation goes wrong." Bnk to the Future also supported Bitfinex in 2016 after it was hacked and "executed security, debt, equity token recovery and provided investors with a high return relative to the risk that was incurred. they accepted".
The Bnk to the Future founder also confirmed that "a small portion" of his total assets are invested in Celsius, so he himself is at risk of default.
Dixon also confirmed, he believes the situation can:
"Only solved using a financial innovation solution like Bitfinex, when the problem was resolved within 9 months and worked great for depositors."
No further information will be released until Celsius is "ready", so investors can still wait a while. However, the content of the notice shows that the situation in Celsius is very serious. If a recovery plan is put forward by Bnk to the Future, Dixon expects it to be resolved within "9 months."
Speaking about the announcement, Rob Wolff of Digital Asset News stated:
"If Simon Dixon is involved, things look a little brighter."
The rest of the community does not seem to be optimistic about the same recovery plan as Bitfinex, complaining that "this is not a recovery plan" and that "users receive worthless tokens".
Join our channel to get the latest investment signals!