Popular trader Kaleo said he is closely monitoring the stock market to see if Bitcoin and the rest of the market cryptocurrency Is it possible to start the new year successfully?
The analyst says that the S&P 500 (SPX) needs to break through a key resistance level to start a rally.
SPX boom could be bullish for Bitcoin and cryptocurrency.
"I am still looking for a ~3,900 recovery for SPX as a solid long-term trigger for a rally to August highs of ~4,300. Expectations Bitcoin and the broader crypto market will recover with it."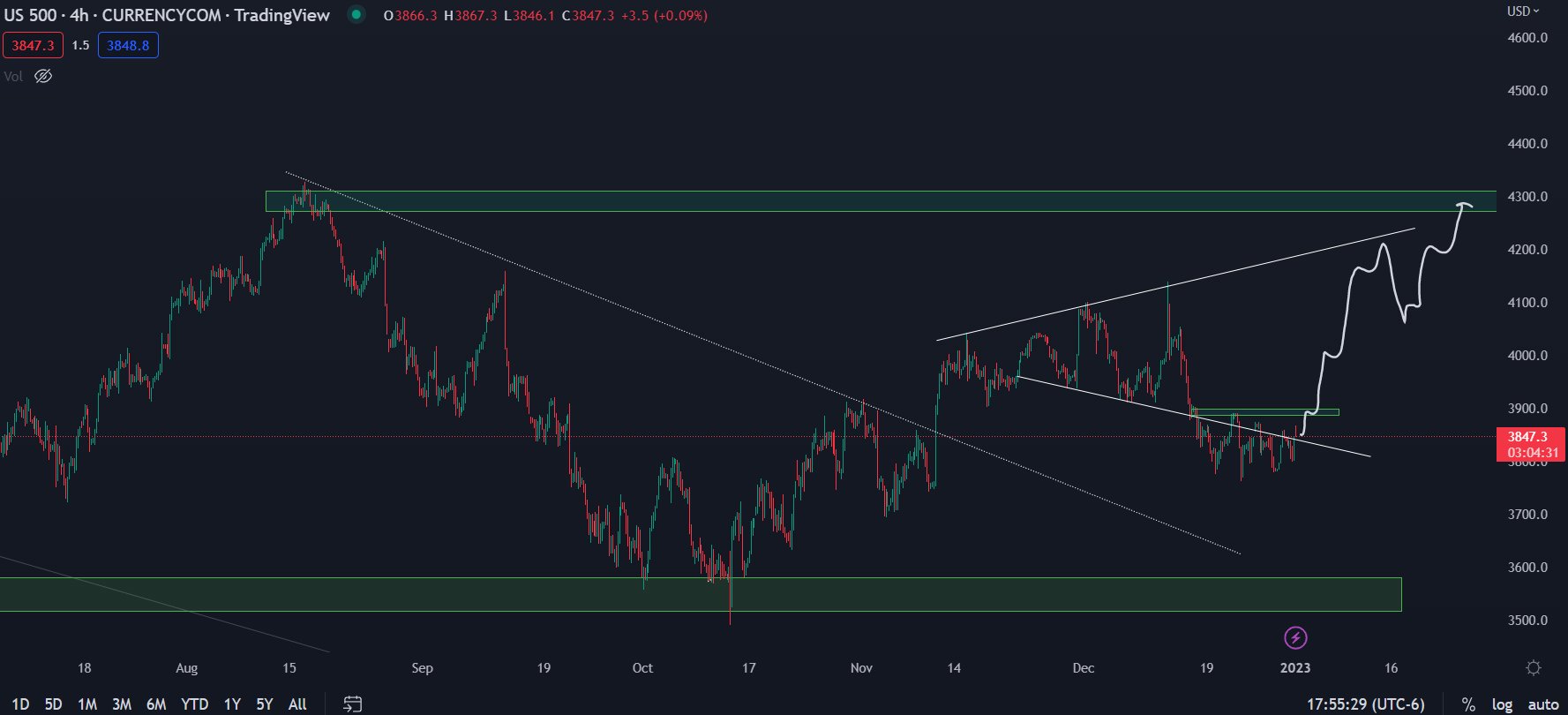 The source: Kaleo/Twitter
At the time of writing, the S&P 500 is trading at 3,824.
Take a closer look at Bitcoin, Kaleo said the largest cryptocurrency could rally to $22,000 in the next few months, showing the potential for more than 31% upside from current prices.
"What if the 2023 low is already in place?"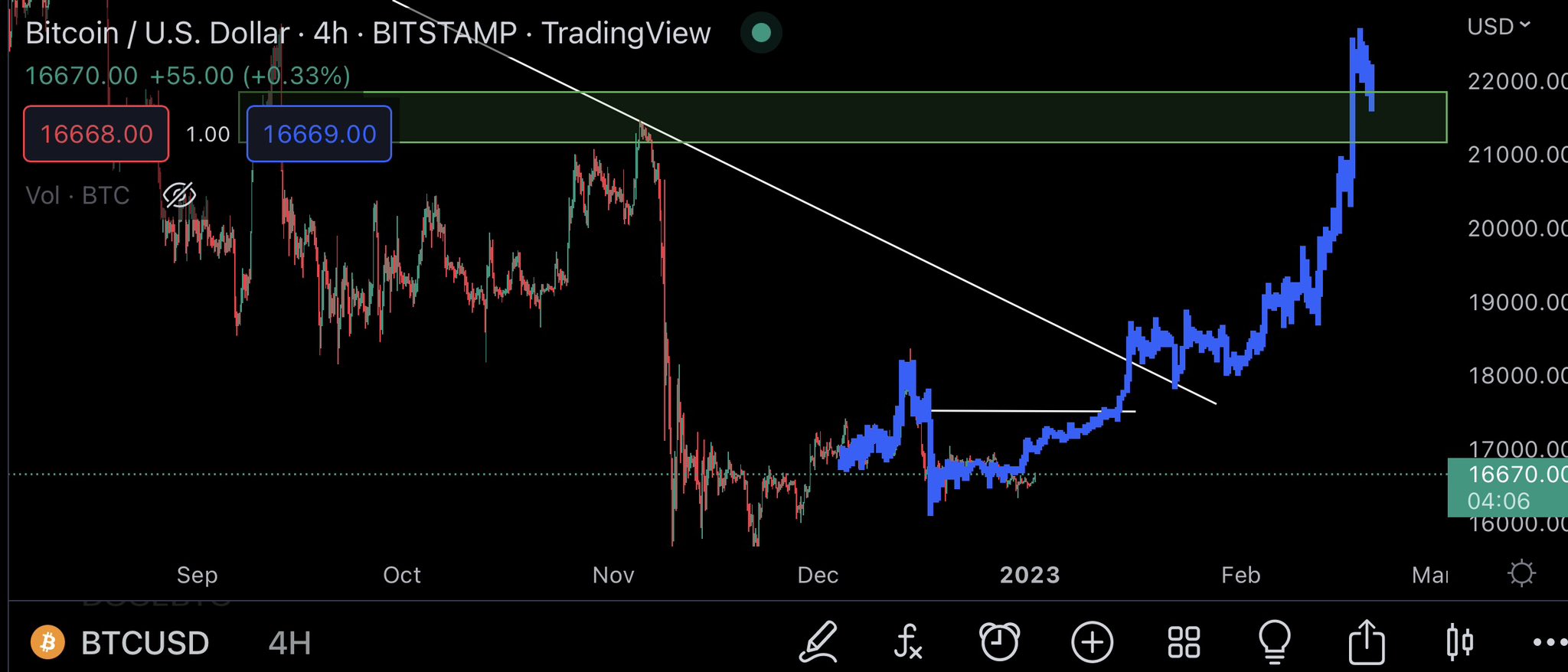 The source: Kaleo/Twitter
Although Kaleo is bullish on Bitcoin, strategist Capo says that Bitcoin's recent strength may be intended to trap buyers ahead of another capitulation event.
"It took a small pump towards resistance to get people bullish again. This same bull trap happened throughout 2022, but people didn't learn from it. $12,000 is very likely the next destination."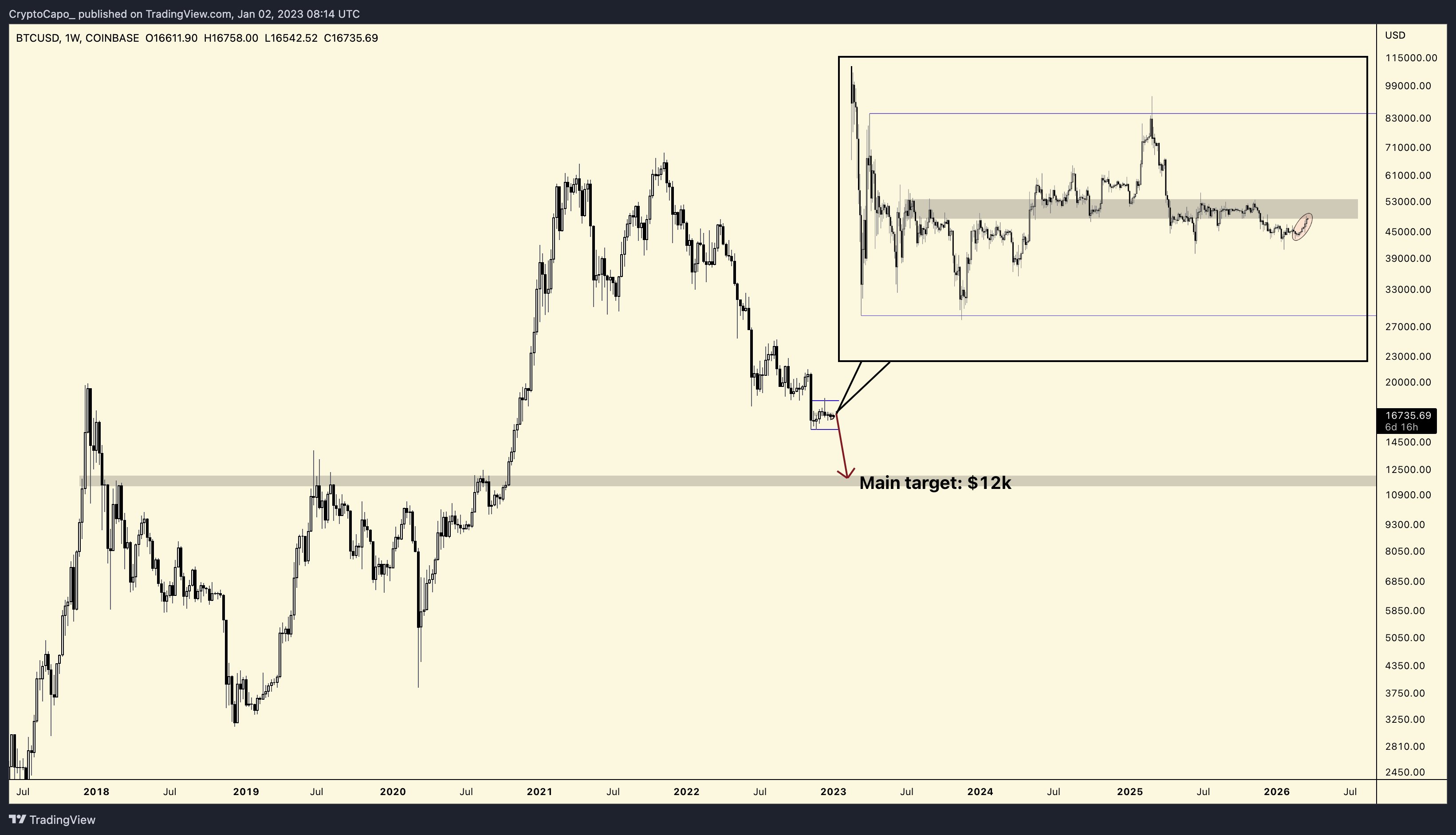 The source: Capo/Twitter
Join our channel to get the latest investment signals!