Exchanges futures contract cryptocurrency CoinFlex has unexpectedly suspended all withdrawals citing "extreme market conditions and uncertainty regarding a counterparty".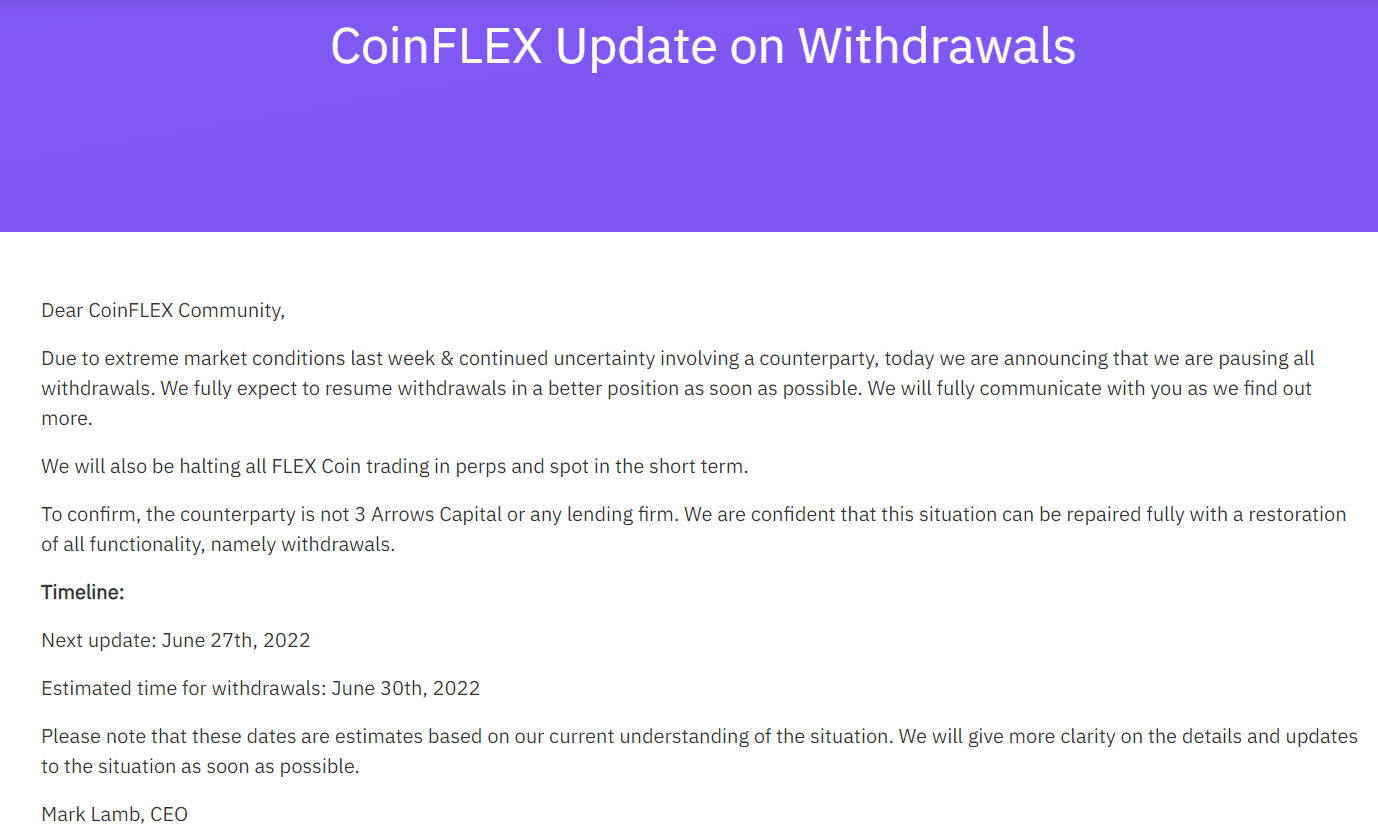 The source: CoinFlex
In a blog post a few hours ago, CEO Mark Lamb clarified that the "partner" in question is not Three Arrows Capital, the hedge fund cryptocurrency currently facing serious solvency problems, or any lending company.
CoinFlex CEO didn't mention it either Celsius and BlockFi, two platforms lending are also in financial crisis. Mark Lamb said he hopes to be able to reopen withdrawals "in better terms as soon as possible".
"We will also suspend all FLEX token trading in perpetual (Perps) and spot (Spot) futures contracts for the short term," he added. FLEX is a token of CoinFlex exchange used to pay transaction fees at a highly discounted price.
"We are confident that this situation can be fully resolved with the restoration of all functionality, namely the withdrawal," Lamb said.
CoinFlex has become the latest crypto organization to follow Celsius, Babel Finance, Finblox and Voyager Digital in suspending or limiting user withdrawals.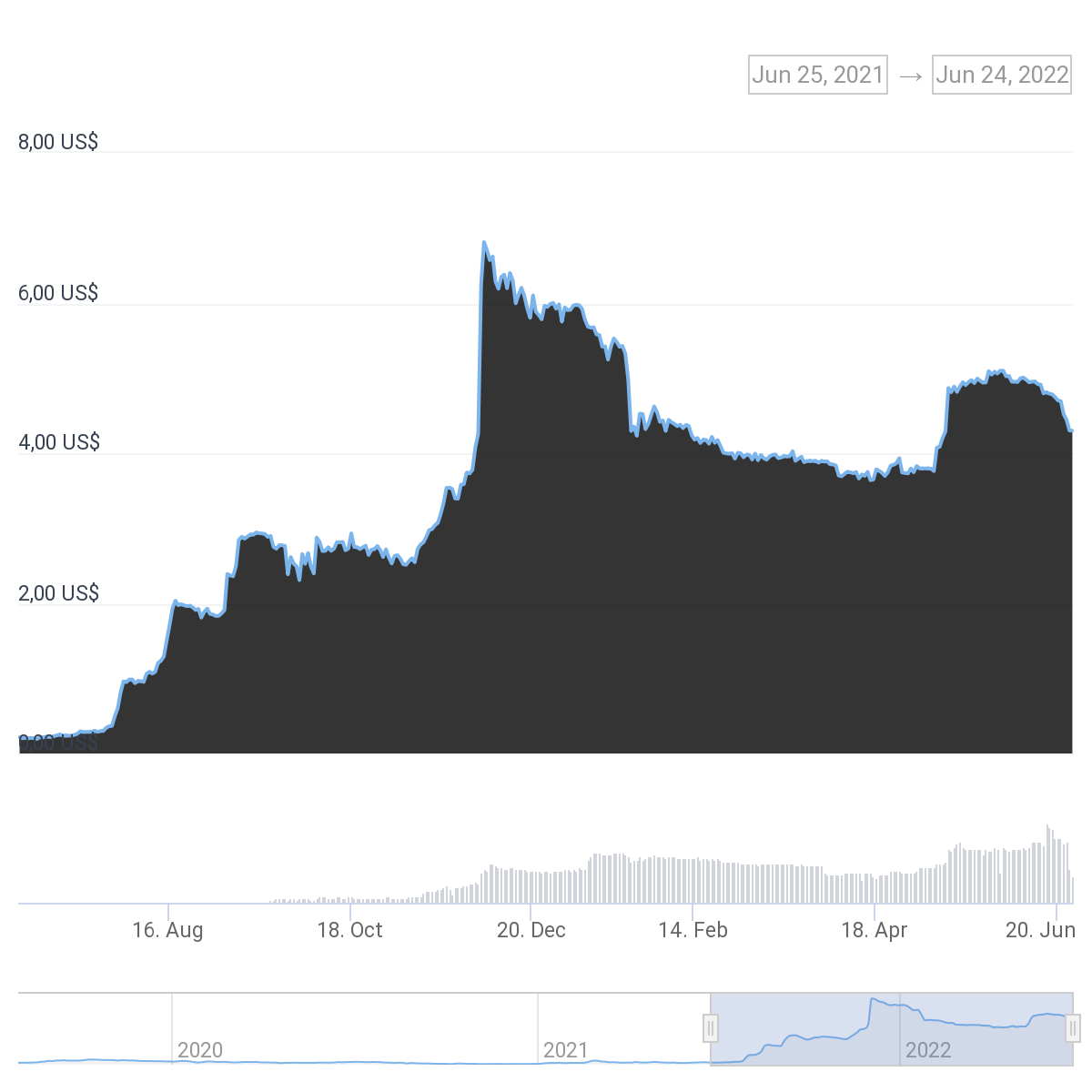 The FLEX token dropped 10% to $4.3 after the above news. The token has rallied 43% since hitting an all-time high of $7.56 last December, according to CoinGecko.
Join our channel to get the latest investment signals!