Over the past 2 years, market capitalization cryptocurrency skyrocketed. In March 2020, the price BTC only stopped at $5,000, but in November 2021, it surpassed the $67,000 mark, an increase of more than 10 times. At that time, many people believed that in such an optimistic market, they could make a profit from any kind of market. cryptocurrency which they bought. However, affected by macroeconomic factors, the market capitalization has been sliding lately and it is difficult for many users to get rich quickly through spot trading. Although many investors believe in hoarding cryptocurrency and reduce investment costs now to ensure higher returns when bulls appear, but this approach comes with a longer investment cycle, while short term investors require a solution better.
Accordingly, a classic strategy can be useful in this case: spot trading in a bull market and trading futures in a bear market. A futures contract is an instrument Derivative popular finance. In particular, perpetual futures contracts are currently one of the most popular derivatives in the cryptocurrency market. As the market expands, futures trading volumes also increase. According to data from Coinglass, the daily trading volume of futures contracts in March 2020 was only $10 billion and this number increases to $500 billion by May 2021. Amid recent market stagnation, futures trading volume remained above $200 billion as of May 10, 2022.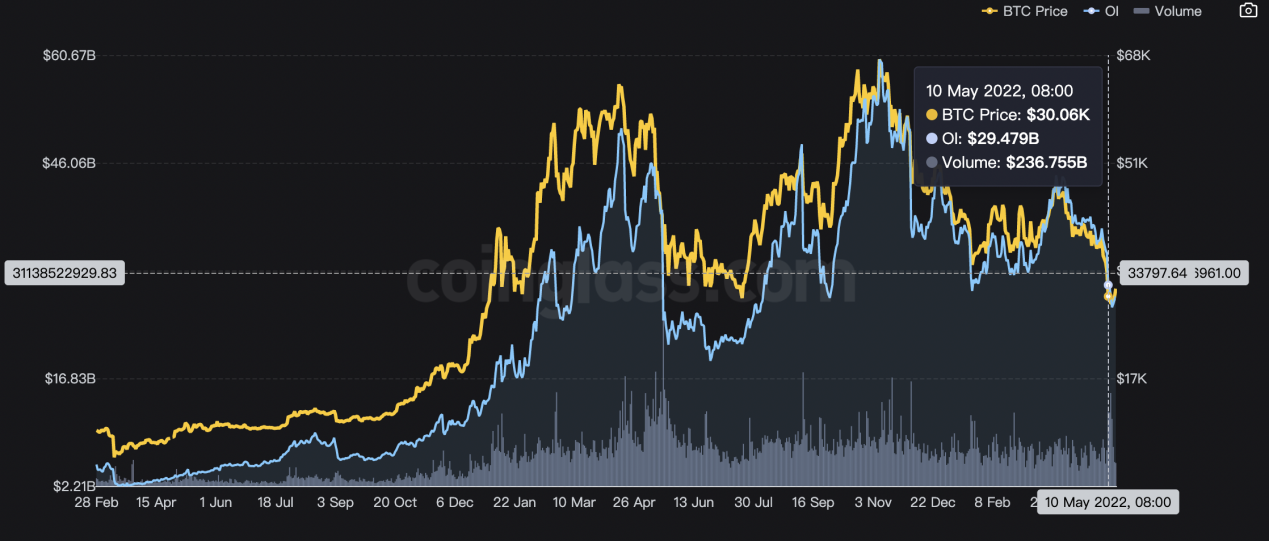 The source: Coinglass
Meanwhile, futures trading volume is not affected much as the market impact of bulls or bears is quite limited when it comes to futures contracts. After all, the profit and loss of futures trading depends on the fluctuations of the market. Unlike spot trading in which investors trade in one direction by holding cryptocurrency, futures trading allows them to choose either Long or Short at any time. In addition, futures trading is often highly leveraged, which helps investors improve capital efficiency and earn profits despite declining market conditions. In particular, when the market becomes volatile, futures investors can earn higher profits during the bull market.
The market today is full of futures trading platforms, and not all of them are excellent, which require strong risk control, secure and stable technology architecture, and basic infrastructure. reasonable pricing. As an established exchange, CoinEx introduced futures products quite a long time ago to provide users with a simple, easy-to-use futures service.
Despite the gloomy market, CoinEx has never stopped supporting users. From May 19 to May 27, CoinEx will launch a new event called "CoinEx invites 10,000 users to trade futures for free" on Twitter and Instagram. During the event, users can tweet with the hashtag #CoinExFutures and the official CoinEx Twitter/Instagram account. After the event ends, CoinEx will draw 10,000 lucky participants who will each receive $5 worth of futures trial coins. Furthermore, users who have received trial coins can also submit improvement suggestions to CoinEx after trading futures on the exchange. If the proposal is accepted, the user will receive a reward of 100 CET.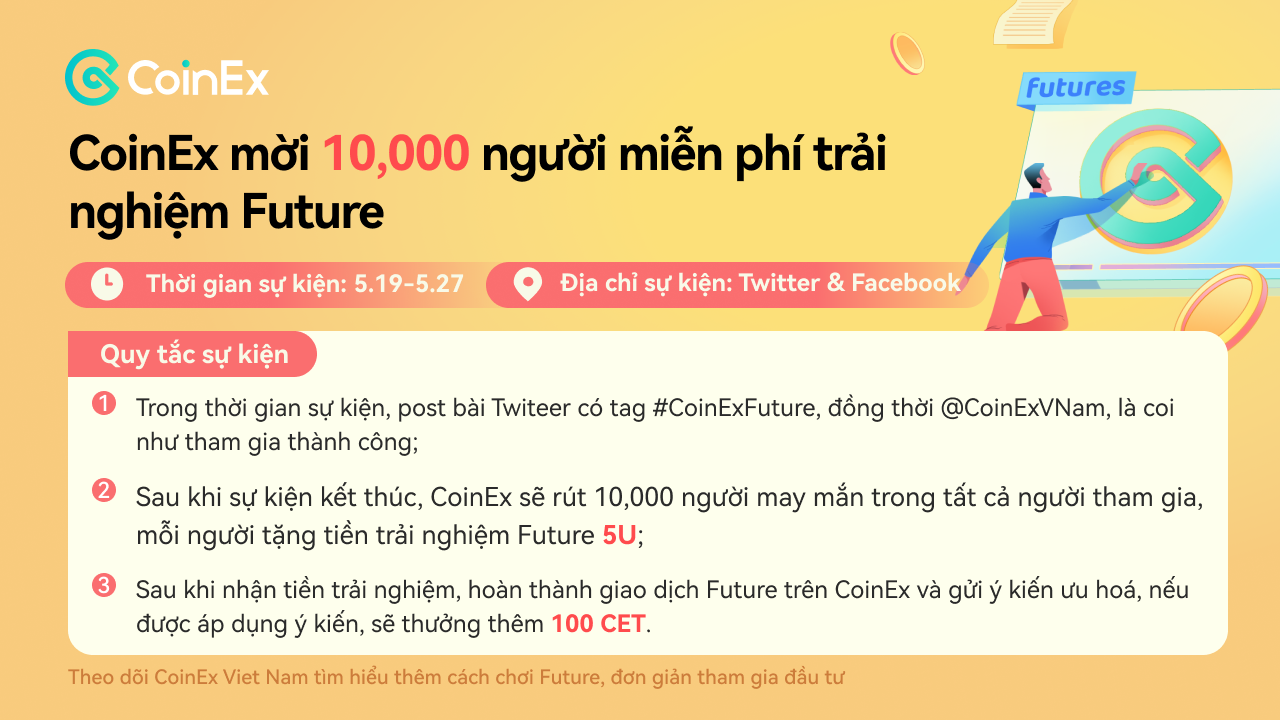 In a bear market, trading futures for double profits is a great way to improve capital efficiency. Free Futures Trials With Low Threshold From CoinEx is a heartwarming gift to users currently going through tough times and also reflects the exchange's confidence in their futures products. If you are interested in futures and want to make big profits with little capital, tweet now to join the event! There are tons of free trial funds and you might be the next lucky one!
Join our channel to get the latest investment signals!