Everyone accepts that the fate of the market cryptocurrency depends largely on the performance of Bitcoin (BTC), which makes traders prefer to invest in various types of cryptocurrency than.
When the price BTC decrease, the altcoin tend to follow, but when bottoming begins, the altcoin tends to increase during consolidation periods of Bitcoin and this often leads to the call for an altcoin season. Although the drop to $ 30,000 of Bitcoin At the moment, it's a little early to call an altcoin season, but many analysts are still plotting various fractals that suggest an altcoin season is approaching.
ETH/BTC Price Action Could Be An Early Indicator
Details on the possibility of an altcoin season were discussed by analyst PlanDeFi, who posted the following chart comparing 2016 to 2017 performance by: ETH/BTC with its performance for the period 2021–2022 .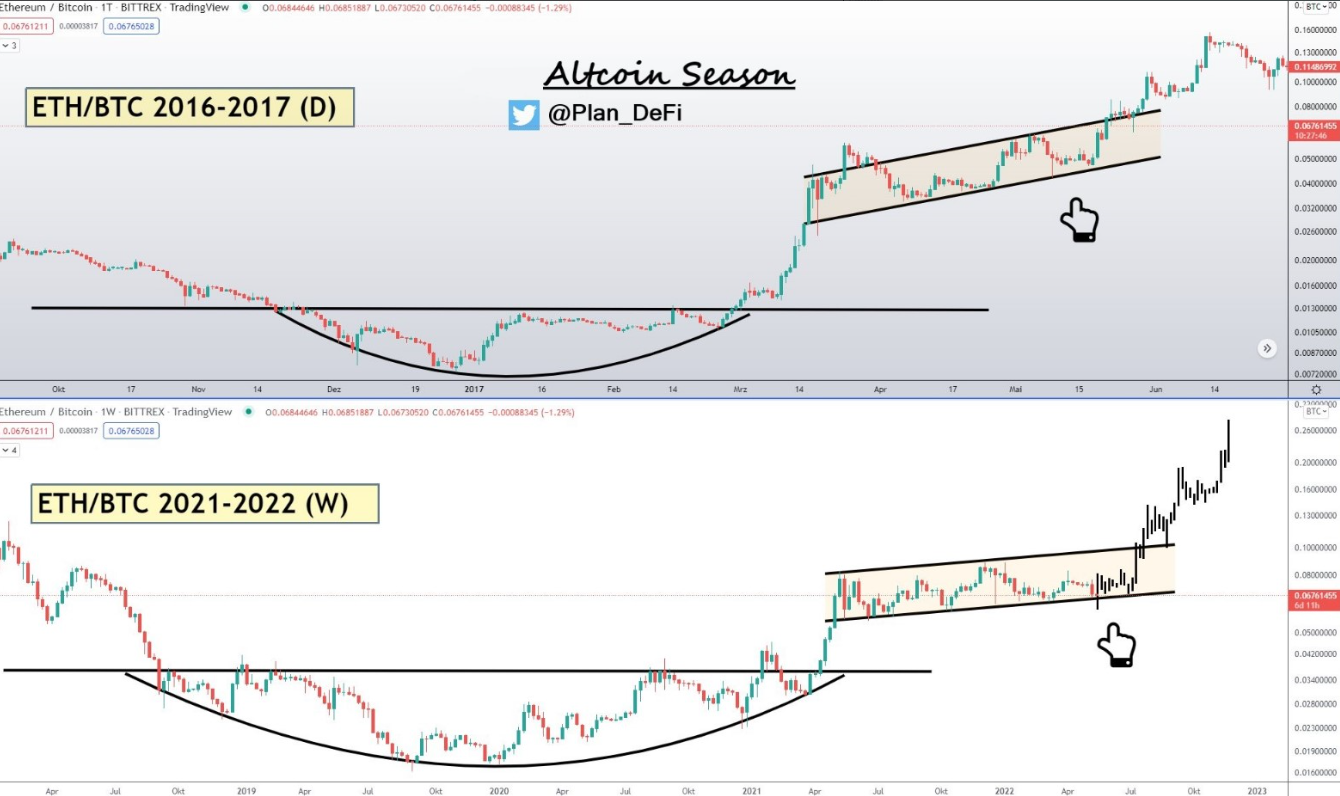 ETH/BTC in 2016/2017 compared to ETH/BTC in 2021/2022 | Source: Twitter
PlanDeFi says:
"Looks exactly the same, doesn't it? Accumulation > Breakout > Ascending Channel > Breakout. The market is bigger now so it will take longer to complete."
Based on the predictions provided, the next altcoin season could begin in July and potentially last until the end of 2022.
Fractal of 2017 suggests an imminent altcoin season
El_Crypto_Prof provides further evidence that the market may be approaching an inflection point, who posted a chart of the altcoin market cap history.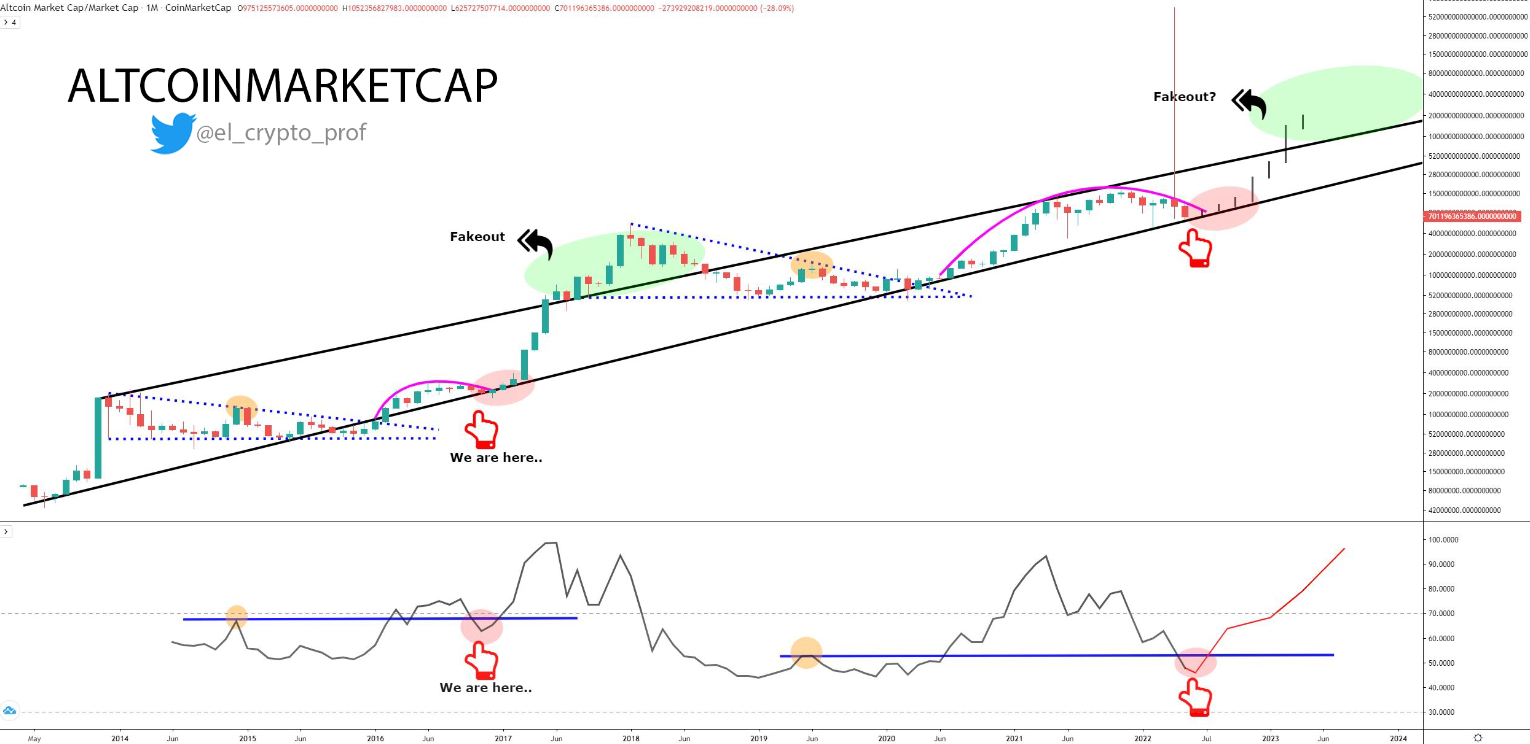 Altcoin Market Cap | Source: Twitter
El_Crypto_Prof says:
"When it comes to altcoins, I can see the following scenario playing out. Price action has too much in common with the previous cycle. So does the RSI. The next wave will bring much sweet fruit."
Market Solid During "Bitcoin Season"
While fractals offer traders hope, most fail to materialize and they are not an accurate analytical method to rely on when trading.
The Altseason indicator provides a more metric-based method for predicting when the market is in "Bitcoin season" or "altcoin season."
Altseason Indicator | Source: Center Blockchain
According to the chart above, it seems very unlikely that an altcoin season will happen anytime soon as the index is currently providing a reading of 24, while the level needed to indicate an altcoin season is 75.
Based on past performance, it took at least two to three months for it to climb from the zone indicating Bitcoin season to the zone indicating altcoin season. According to the indicator, an altcoin season is not likely to begin until at least August or September 2022.
Join our channel to get the latest investment signals!