While retail investors are almost uninterested in Bitcoin At the moment, they seem to be quite enjoying the event Ethereum Merge Upcoming.
According to data from Google Trends, they seem to have little need and no interest Bitcoin.
At the same time, the number of searches about the Merge . event Ethereum about to spike to a new all-time high before blockchain Leading smart contract converts to PoS.
No one is looking for Bitcoin
Google Trends data reflects the behavior and interest of retail investors as they tend to query about certain investments on the world's largest search engine. The rule of thumb is that when a particular asset is hot (usually the price is skyrocketing), more and more people are looking for it – typically during the bullruns of late 2020 and 2021.
When the asset cools down and lacks volatility, the trend changes. This happened in the past few months, when BTC lost over 50% in value and traded around the $20,000 mark.
Number of searches"Bitcoin" worldwide fell to its lowest level since December 2020 – just before the bull market. At the same time, the query "buy Bitcoins" slide to levels most recently seen more than 2 years ago.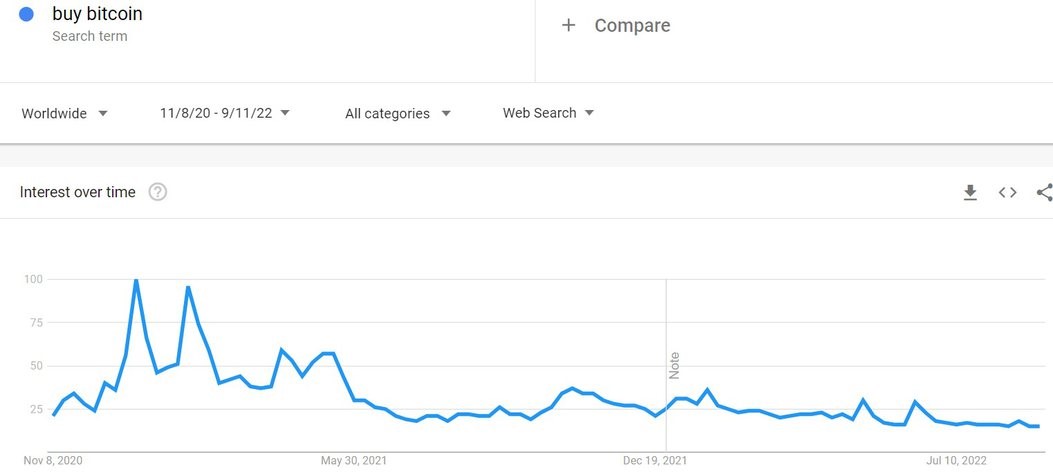 The story is completely different from Ethereum
While retail investors are showing little interest in cryptocurrency The biggest, they seem quite excited about the second largest coin by capitalization and especially the most important event in its history – Merge.
Merge will complete the network transition from energy-intensive PoW consensus to PoS considered to be more nature-friendly. Currently, this process is reaching its final stage when Ethereum prepare to finish it, probably in the next days.
Compared by some to the Bitcoin halving, Merge has had a profound effect on the retail industry because of searches for "Ethereum Merge" on Google spiked to a new all-time high.
Given the importance of the upgrade, this is somewhat understandable. While a positive move in the long term and will improve the network in some respects, billionaire Mark Cuban recently warned that Merge could be a "semi-truth" event, with short-term impact.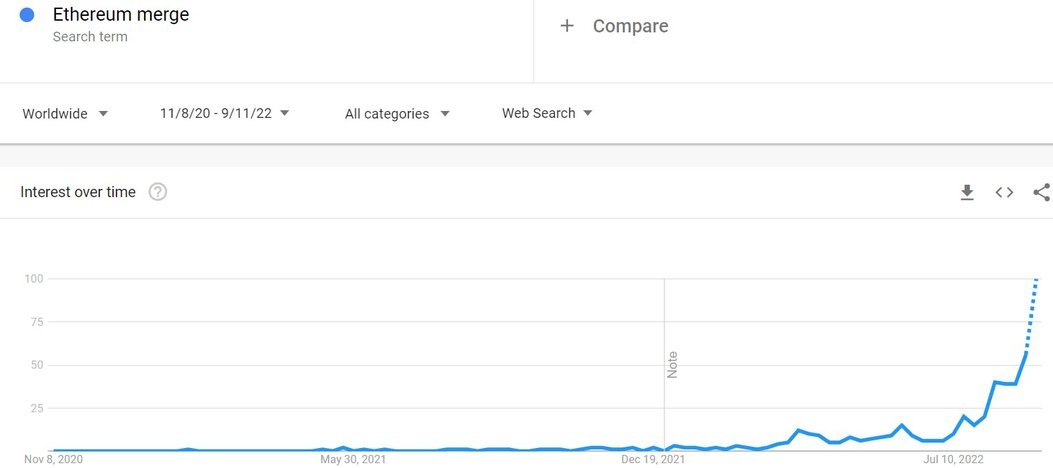 Join our channel to get the latest investment signals!