A major Chinese news site reported on CEO Binance Changpeng Zhao was arrested by the FBI. However, Zhao immediately clarified that this was fake news.
On August 18, 163 posted an article with the content that the boss Binance arrested by the FBI.
"Changpeng Zhao, founder Binance was arrested in the mansion after an FBI raid. A room filled with BNB and BUSD were found in the basement of the house."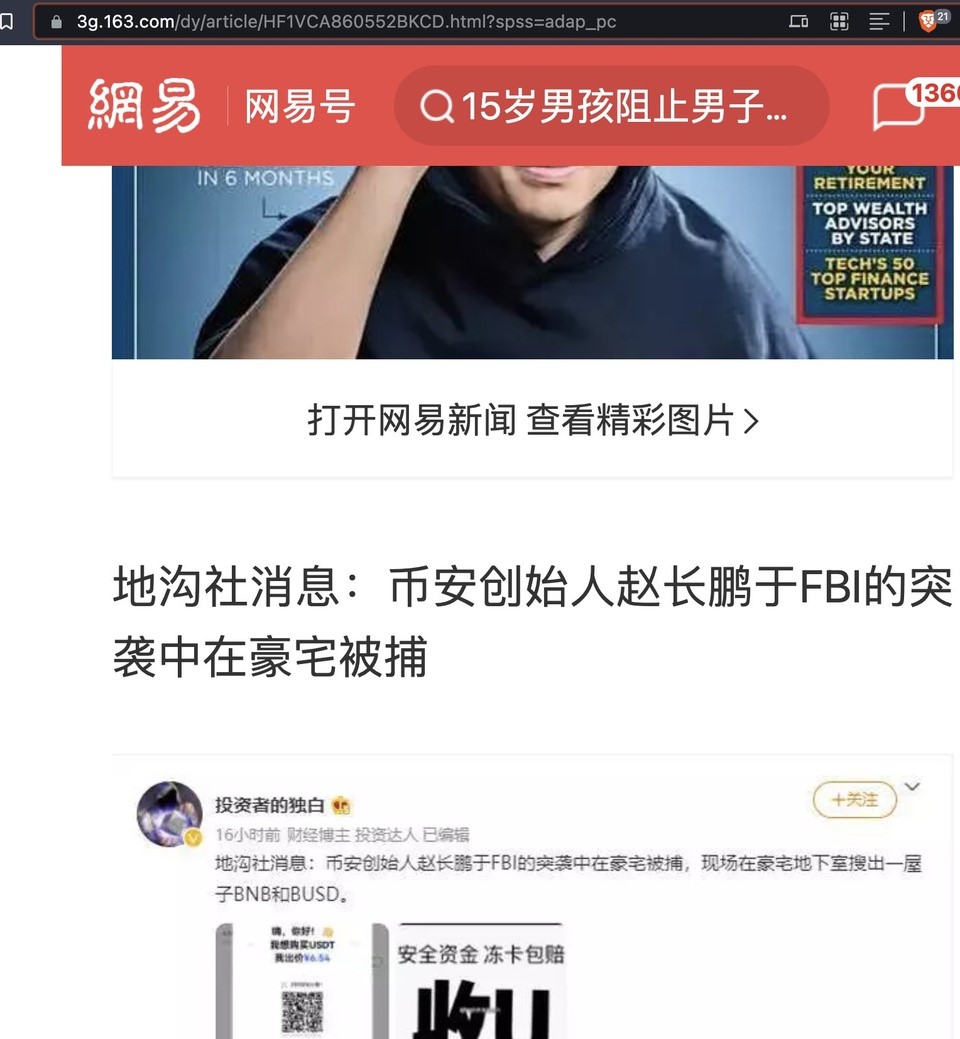 However, it was Changpeng Zhao (CZ) took to social media to refute this news, asserting that the above information is completely fabricated.
"Just look at the hilarious saying 'a room is filled with BNB' is very clear that this is fake news. But since this is 163, the article has been edited and copied by many Chinese news sites, causing it to spread rapidly on many social networking groups," said Changpeng Zhao.
In fact, BNB and BUSD are virtual assets, so they cannot fill the room as reported by 163's article. Currently, the original message has been deleted. However, other versions still exist on the Chinese Internet.
Following the bad news, the platform's native token BNB price dropped from $310 to a low of $276 before rising back to current levels. According to TradingView data, BNB is trading at $282 and is still down 8% over a 24-hour period despite the fake news being corrected. This is partly influenced by the trend of the market when Bitcoin also suddenly depreciated in the morning of August 19.
At the same time, the CEO of Binance also mentioned a similar incident in the past, causing BNB to drop from $ 24 to $ 18 3 years ago. At that time, The Block reported that the Binance office was raided by the police and also copied by many other sites and spread quickly on social networks.
Although The Block later changed the title of the article to "inquired by the government", it was enough to blow $400 million in market capitalization.
Lately, bad news has been coming to Binance. Changpeng Zhao filed a defamation lawsuit against Bloomberg, targeting an article in the Chinese-language edition of Bloomberg Businessweek released in early July.
Join our channel to get the latest investment signals!