Bitcoin (BTC) fluctuated in a narrow range just above $ 21,000 on November 5 amid a weakening USD.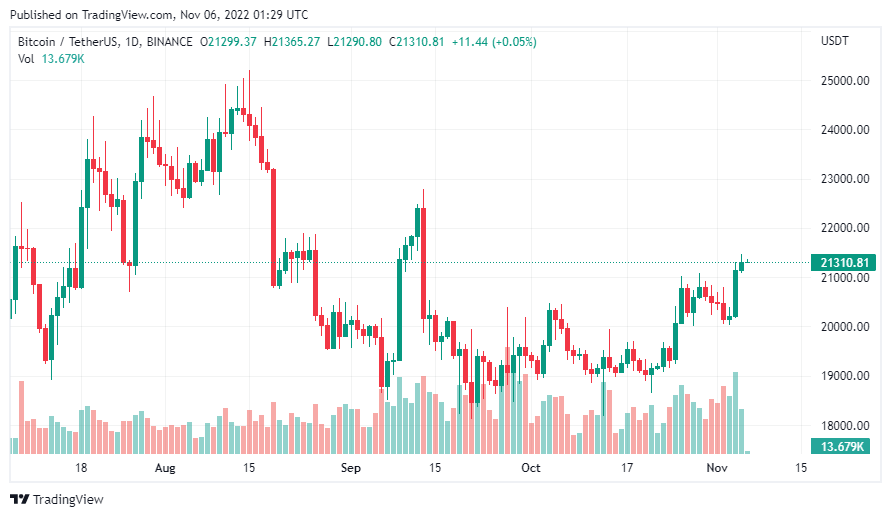 Macro factors
Market crypto has benefited from the latest US economic data, while the greenback is showing signs of weakness. In years, the US dollar index (DXY) lost 2% in a single day for the first time, helping to fuel a rally in risk assets.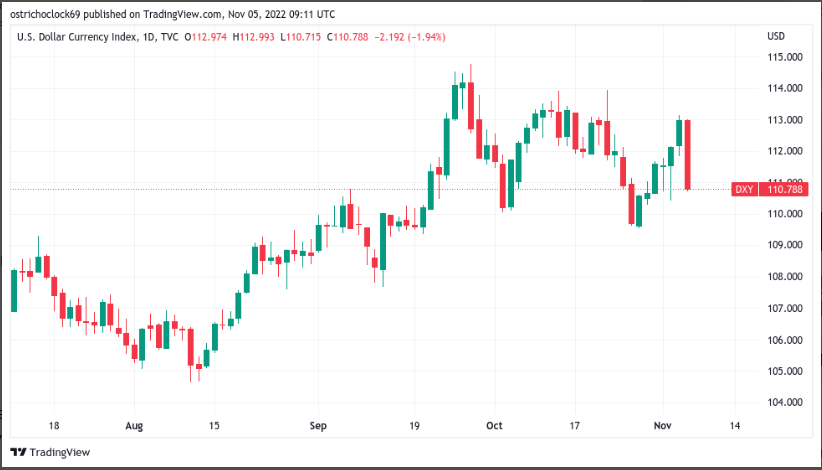 On Friday, when market capitalization cryptocurrency Globally up more than 5.4% against the greenback, US stocks also recovered at the end of the day, with four major stock indexes all up.
The precious metal also jumped as spot gold in New York jumped 3.2% and silver jumped 7,14%.
Silver has performed better than in recent months and is currently trading above $20 an ounce. The precious metal has gained more than 15% since Aug. 31.
Four days ago, one posts A blog posted by Peter Schiff's website schiffgold.com emphasizes that silver is generally better than gold and that if people are bullish on gold, they "should be even more bullish on silver".
"Silver is often better than gold in a bull market for gold. The price comparison of the two precious metals indicates that silver is undervalued relative to gold. In the past, when this spread got bigger and bigger, not only did silver start to outperform, but it also rallied in a short period of time."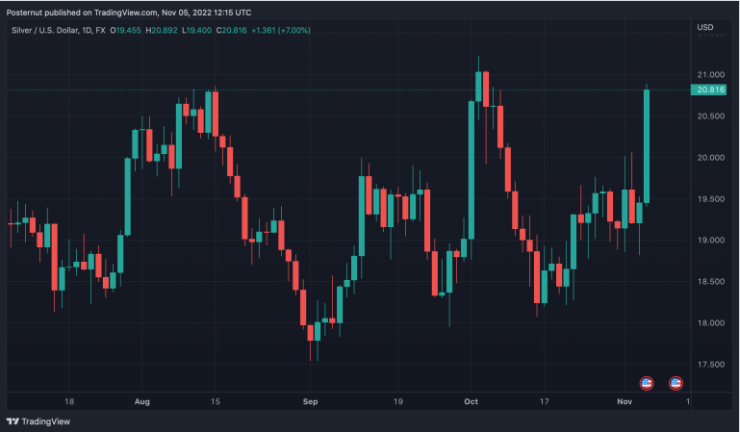 Bitcoin and Altcoins
Data from TradingView shows BTC/USD has set a new 7-week high at $ 21,473.
"Bitcoin continues to break through all previous peaks, growing volume and back above $ 21,000", said Michaël van de Poppe, CEO and Founder of trading firm Eight, comment.
"I think we will continue towards $ 22,500 from here, but there will be a slight correction before continuing."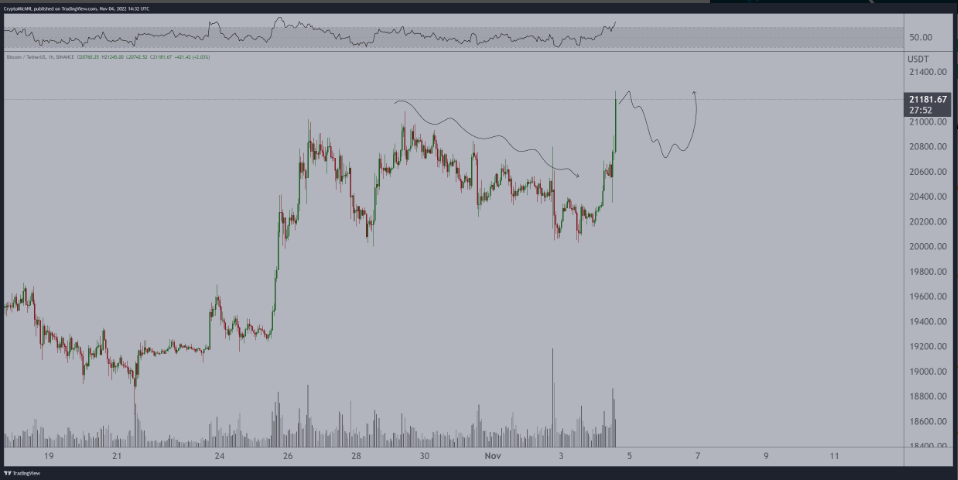 BTC has little volatility and a narrow trading range, helping it beat the equity market for the first time.
"For the first time, Bitcoin is less volatile than both the S&P 500 and Nasdaq," said Yassine Elmandjra, analyst cryptocurrency at ARK Invest, note.
"The last time volatility was this low, Bitcoin went from $ 9,000 to $ 60,000 in less than a year."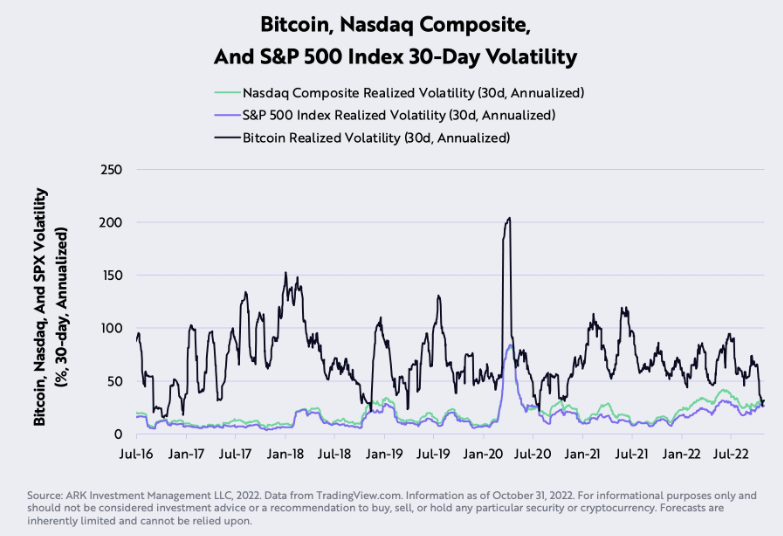 Tyler Winklevoss, co-founder of the Gemini trading platform, disclosure confidence that the crypto market will continue to act as a leading overall trajectory indicator, as of 2021.
"Cryptocurrency was the first asset class to crash; and will be the first market to grow again," he summarized.
Continuing on the topic of low volatility, ARK's report, conducted by renowned analyst David Puell, shows that Bitcoin's relative volatility has not only decreased relative to stocks, but has also plummeted relative to pairs. main currency.
"For the first time since October 2016, Bitcoin's 30-day recorded volatility is close to that of GBP and EUR. While the Fed's hawkishness may continue, Bitcoin's strength against foreign currencies is an encouraging sign."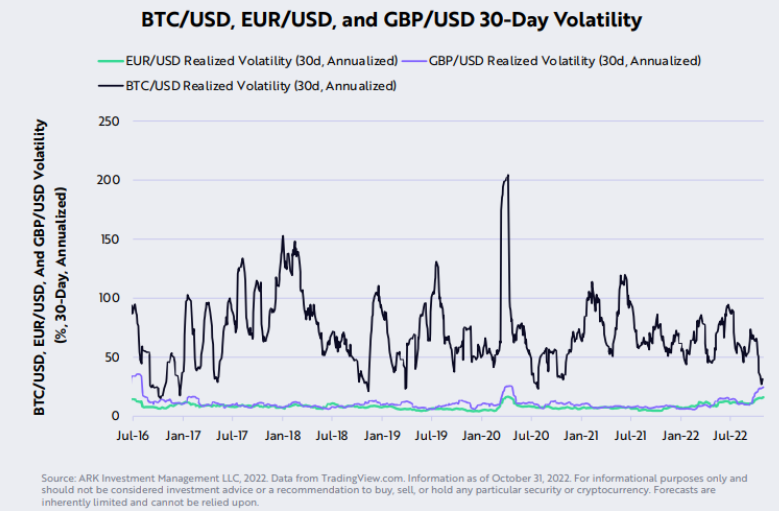 Previously, popular analyst, Philip Swift, forecast that the current bear market will end in early 2023.
With Bitcoin moving in a tight range just above $ 21,000, the market altcoin There was also little change during the day.
Most of the projects in the top 100 show a profit/loss of no more than 3%. In there, ApeCoin (APE) and OKB (OKB) are the fastest growing projects, with over 6% in the last 24 hours.
On the decreasing side, FTX Token (FTT) and Mina (MINA) is 2 altcoin had the worst performance yesterday, recording a drop of about 6.5%.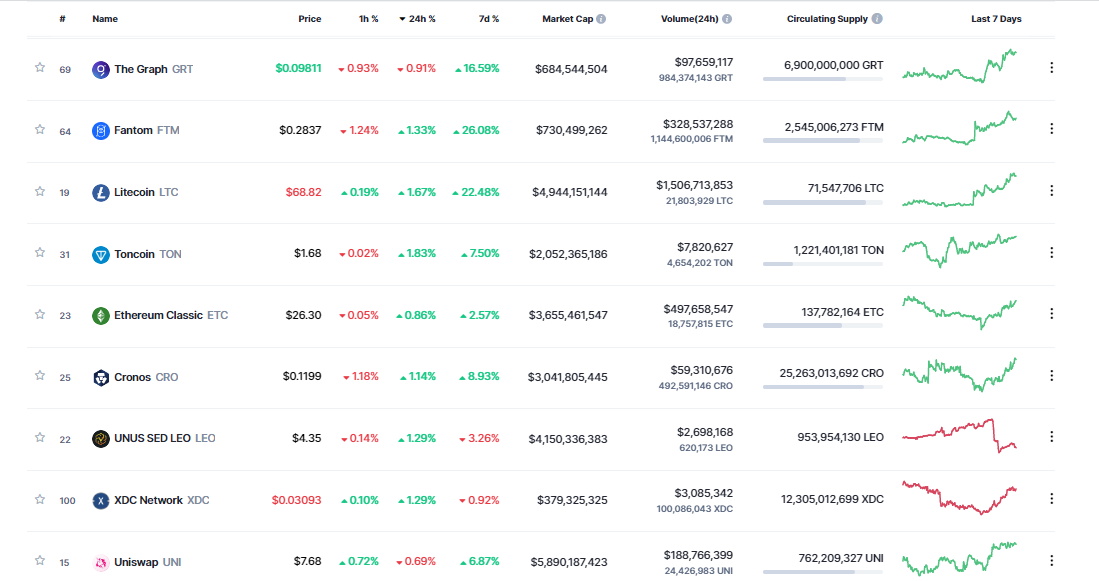 Ethereum (ETH) also corrected slightly during the day, however, the smart contract token is still maintaining its price above the $ 1,600 threshold and is trading around $ 1,628 at the moment.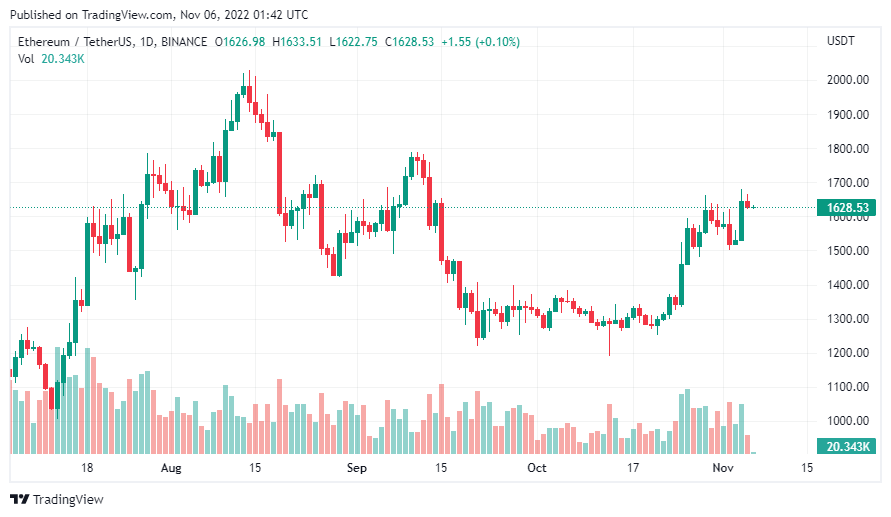 Join our channel to get the latest investment signals!