Bitcoin ended April in the red with a monthly close in the $37,600 region – the lowest monthly close since last August.
As the new month approaches, traders are plotting options with some surprises.
$35,000 becomes the main focus
While market commentators Bitcoin Rarely agree, one thing that is more or less agreed this week is a lot of volatility at the end of April.
Due to the weekend, that volatility is likely to be exacerbated by a lack of volume when the market is closed for the weekend and holidays.
However, even with the participation of the macro market, the situation does not appear to be in favor of the bulls Bitcoin. On Friday, the major indexes ended in the red, excluding China.
Present Bitcoin lost monthly support at $38,696. Popular trader Cryptotoad summed it up in his latest update:
"Bitcoin's next monthly support is at $35,000."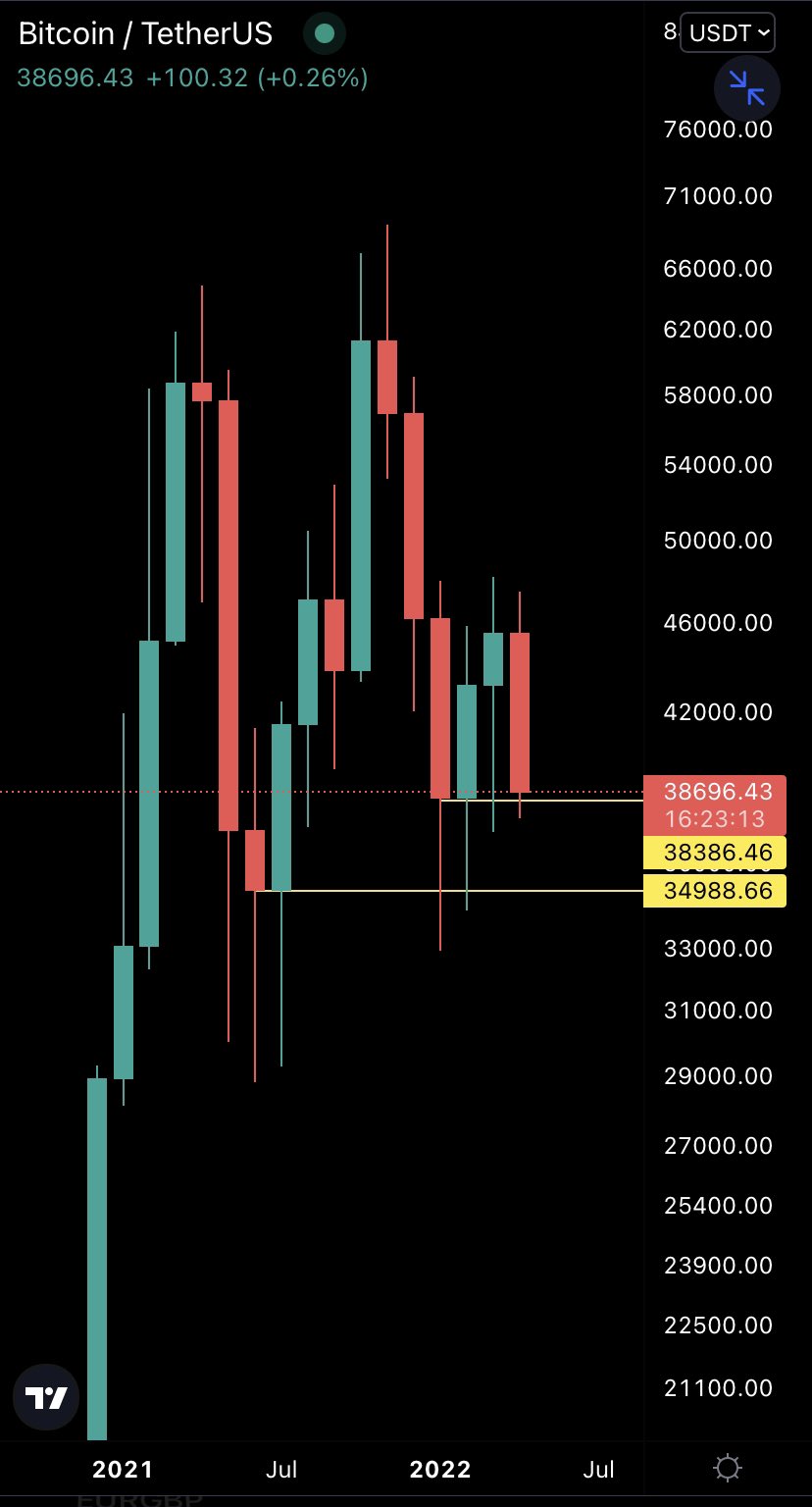 The source: Twitter
Hitherto, BTC 19% loss in April. According to data from on-chain monitoring resource Coinglass, this was the worst April in Bitcoin's history.

monthly profit chart BTC | Source: Coinglass
While BTC has so far managed to avoid a drop in liquidity below around $37,500, Cryptotoad is not the only one arguing this level could now become a focus on the chart in the short term.
Jordan Lindsey, founder of trading firm JCL Capital, has flagged $35,000 as one of the key "big technical levels."
"The only two levels that matter now for Bitcoin: $35,000 is the channel support and a drop below it causes a major technical breakdown. Technically, the price is bullish since the $38,000 level on Feb. 4 and neutral since the breakdown of $53,000. Everything else is noise."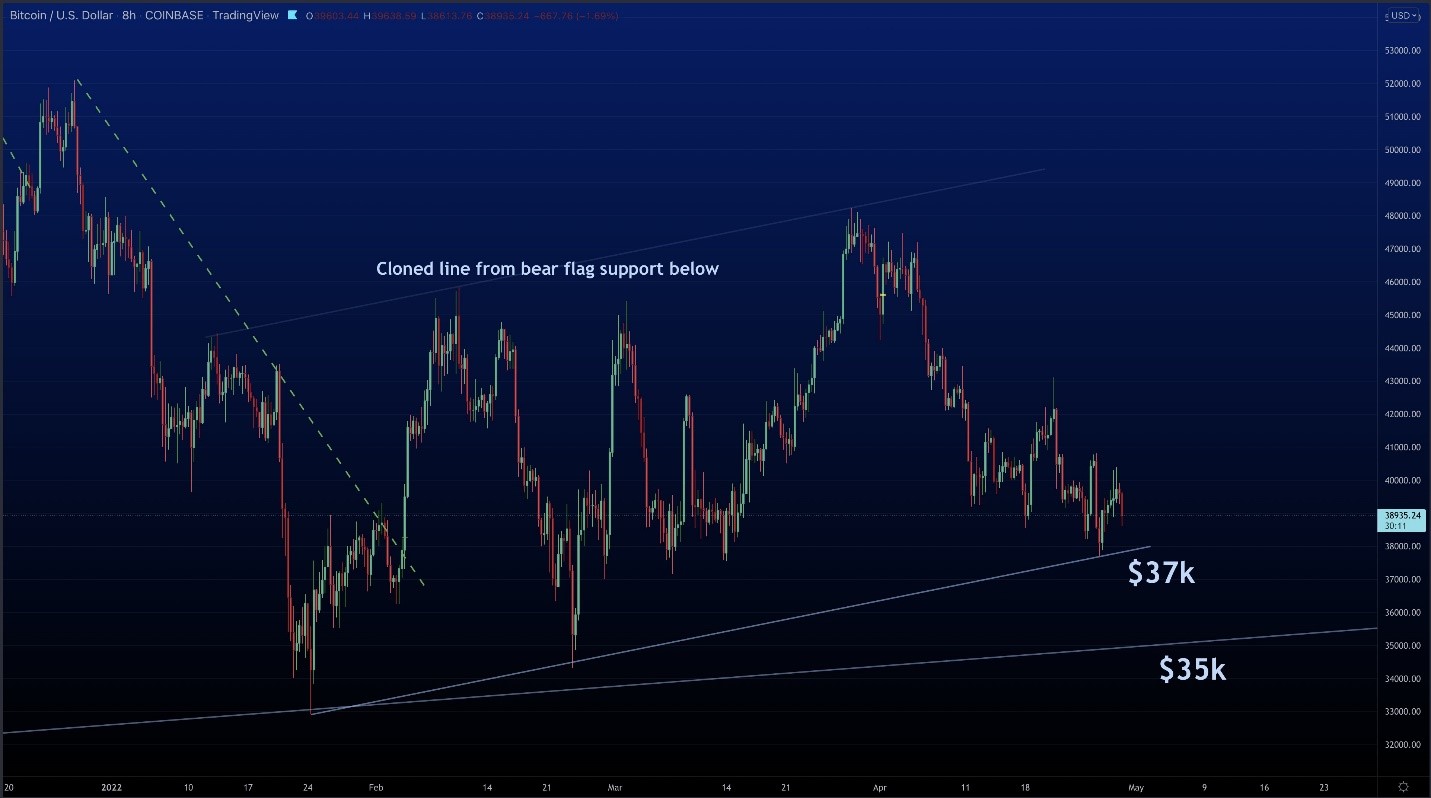 BTC Chart| The source: Jordan Lindsey
If that decline materializes, it would bring Bitcoin not far from last week's worst-case target of $30,000, described as the "final bottom" and a level likely to be reached in June. .
"Relieved" if it can hold the level of 37,000 USD
Meanwhile, adopting a more optimistic view, trader Credible Crypto argued that avoiding a drop below $37,000 would put Bitcoin in a stronger position.
"If we can stay here, we will feel more relieved. As per my last update, I can see valid arguments for both but the advantage is in favor of the bullish scenario due to the wave structure. Easily invalidated at $37,700 and if reached there, a drop into the orange zone and $36,000 is expected."
At the time of writing, BTC is trading at $37,608.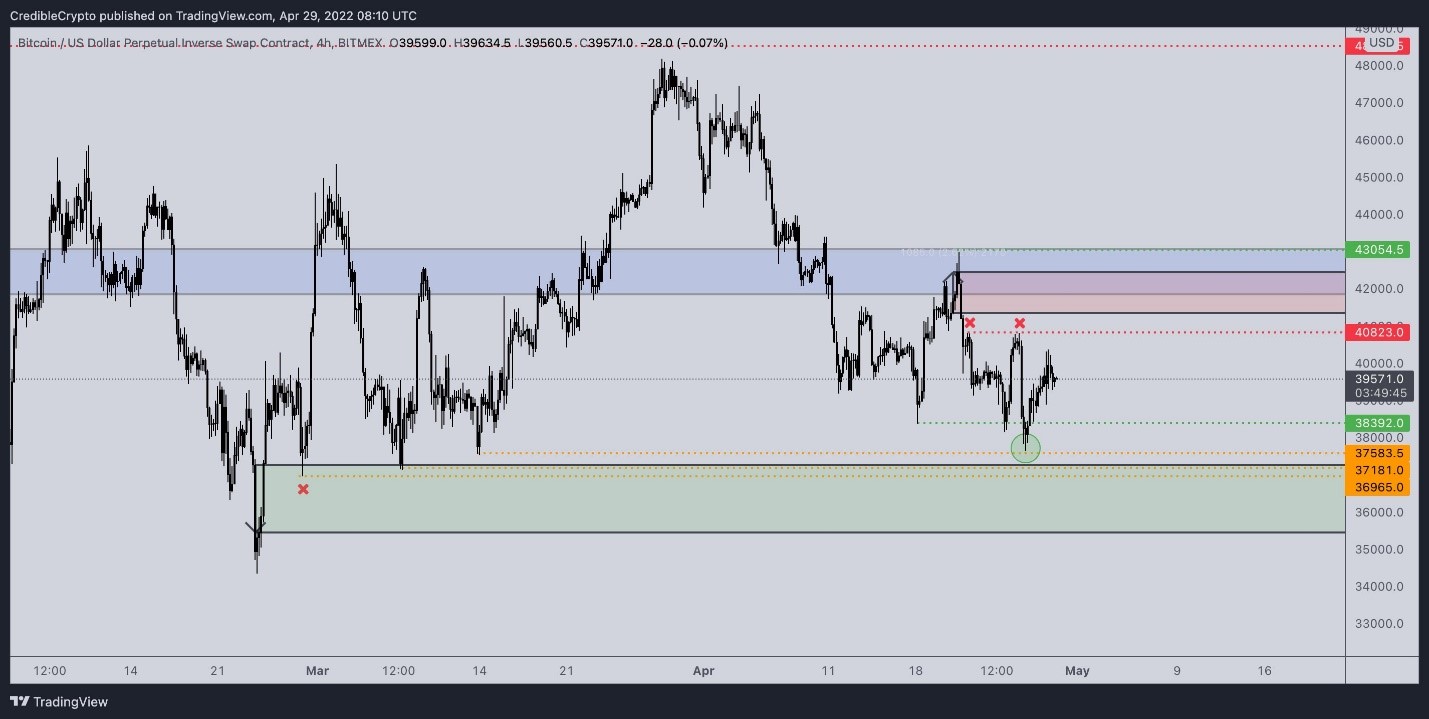 BTC Chart | Source: Credible Crypto
Join our channel to get the latest investment signals!