According to data from analytical agency cryptocurrency Glassnode, whale Bitcoin (those holding more than 1,000 BTC) does not change behavior at the time of market capitulation as it does now. Specifically, they continue to accumulate large amounts BTC in wallet.
The group of senior holders is active and buys an average of 140,000 BTC per month directly from exchanges. This has led to supply concentration, with 45.6% total supply BTC located in the whale's wallet, equivalent to 8.69 million BTC.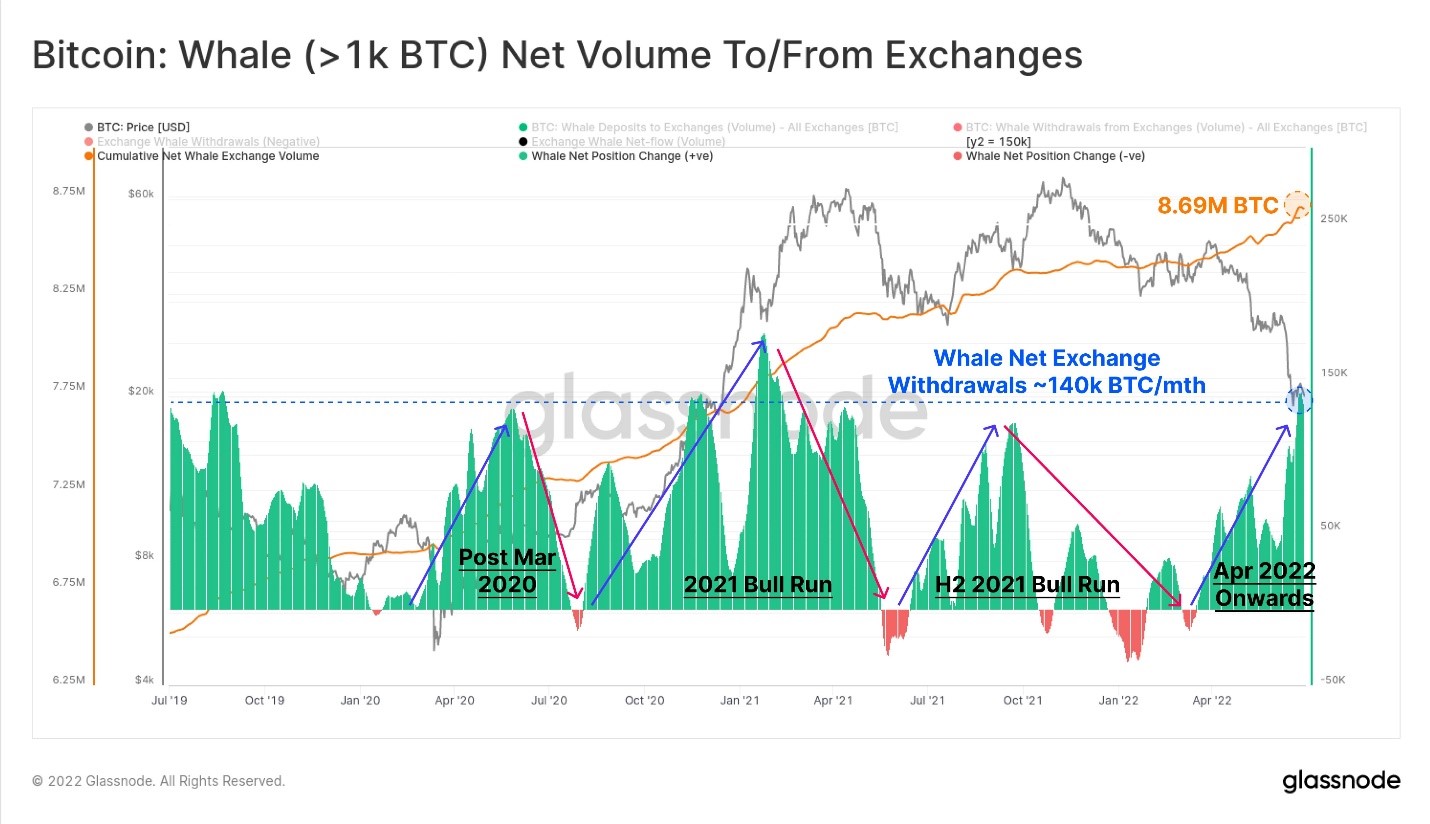 Whales begin to accumulate Bitcoin in April and strengthened until the end of June, when the price traded around the $20,000 range. Meanwhile, the current accumulation rate exceeds the size of the second half of 2020 and 2021 but is slower than the first half of 2021. A concentration of 8.69 million BTC, or 45.6% in total supply can be achieved. considered a historical landmark. This will soon be overcome based on the drastic trends and strategies of big investors in the market.
Life in the ocean of cryptocurrencies
While it remains unclear whether the accumulation will reach the 50% mark of the BTC supply before the capitulation completes and fresh momentum begins, Bitcoin whales are now more influential in this process and hardly considered as a good signal.
At the same time, according to similar tweets by Glassnode, not only whales actively buy cryptocurrency Top. Minority holders with wallets under 1 BTC (commonly known as shrimp) are also accumulating aggressively at a rate not seen since March 2020. According to statistics, shrimp buy an average of 36,750 BTC per month (0.2% circulating supply) and currently control 1.12 million BTC, accounting for 5,87% total supply.
However, it is clear that not all shrimp are involved in this process. Because the market cryptocurrency Just like in the ocean, whales eat shrimp and if all the shrimp buy Bitcoin, the whales will have nothing left to eat.
Join our channel to get the latest investment signals!