Securities Commission Bahamas, where the headquarters of FTX, is freezing the assets of this cryptocurrency exchange.
Today, the Securities Commission of The Bahamas took action to freeze the assets of FTX Digital Markets. The Commission also applied to the Supreme Court for the appointment of a provisional liquidator of FTX. pic.twitter.com/1sy7yQWnAN

November 10, 2022
The news comes just hours after FTX opened limited withdrawals to some Bahamas customers, which raised doubts on social media about which customers got priority. FTX also announced today that it has reached an agreement with Tron to allow withdrawals through a complex arbitrage scheme, also raised concerns.
In related developments today, the FTX US website warned that "trading may be halted on FTX US for the next few days." It instructs users to "close any position" as desired but indicates that "withdrawals are and will remain open."
The company has also announced that the Japanese partner will be restricted from trading by switching to order-only mode. This means that clients will only be able to close opened positions and will not be able to open new ones. Japanese regulators have ordered the exchange to enable this mode.
FTX.com, the main FTX exchange, suspended withdrawals on Tuesday, Nov. 8. Today, it resumed withdrawals for Bahamas funds in accordance with local regulations.
As of 10:30 p.m. UTC on November 8, the FTX website says withdrawals and account registrations have been disabled. Some asset deposits are also disabled.
This morning, FTX CEO Sam Bankman-Fried said his main trading company, Alameda Research, will stop the transaction.
Tether freezes 46 million USDT on FTX-owned Tron
Tether became the latest in the industry to join the ongoing saga surrounding FTX by freezing over 46 million USDT for reasons of compliance with legal authorities.
Several regulatory and law enforcement agencies have begun investigating FTX following the recent drama, which appears to be affecting other industry participants.
Tether frozen 46.3 million USDT owned by FTX on blockchain Tron. This happened just one day after the company released it stablecoins said they were not exposed to FTX and Alameda.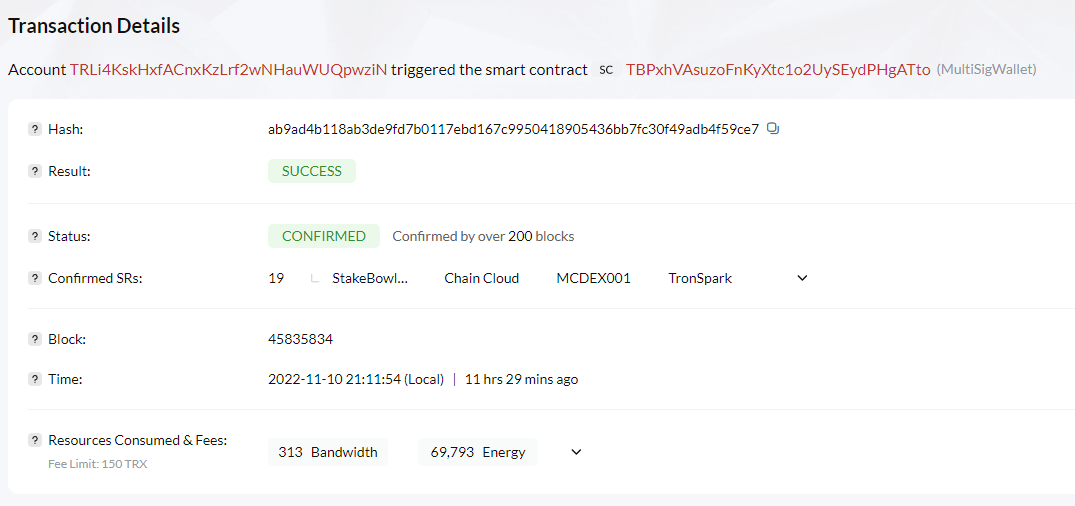 TRON KNIFE Reserve said it plans to buy 300 million USDT before raising that number to 1 billion. This comes just hours after the USDT price dropped to $0.97. Despite the price difference, the CTO of Tether guaranteed that the company went on to buy it back for $1.
Join our channel to get the latest investment signals!